Here Are 6 Reasons Why 'Love Island UK' Is Just Better Than The Aussie Version
The first Aussie season of Love Island may have come and gone, but the UK season (which aired its finale last night) proved that the original series still reigns supreme.
If you have been watching via the 9Go app you'll know all about the 'Do Bits Society' (couples who have fooled around), and that one contestant, Georgia, is VERY LOYAL.
As the season comes to an end, after watching both shows – ours and the UK – I hate to say it, but, the UK version is just better.
Here's why Love Island UK is better than ours:
1. The Contestants
Sure, we had some memorable islanders. Well, the only ones I actually remember are Erin and Josh. But the UK season has quality contestants with a variety of backgrounds. This season alone has had a doctor, a West End performer and a millionaire.
Oh, and it's kind of nice that all the contestants aren't white. Just saying. ---
2. The Challenges
For some reason, the Aussie season didn't do the lol-worthy challenge where the couples become parents. Together they have to look after fake babies and it's absolute TV gold. ---
3. The Men
I'm sorry men of Australia, but Love Island did you dirty. I can't say that a single one of the Aussie lads is someone I'd actually go for IRL.
But the man meat on display in the UK season makes for some thirsty content. Josh is so hot I want to cry. ---
4. The Love Is Much Deeper
Maybe it's 'cos the series goes for longer, but the couples on the UK show actually seem legit in love. Not the Aussie kind of "love" that ends in 50k and a breakup via Instagram.
Tbh, if Dani and Jack ever break up my whole life will actually unravel.
---
5. The Accents
Okay, this might be a bit of a questionable addition to my list. But the accents are soo good!
Everything sounds better in a British accent IMHO. And there are many different accents on the show, from Geordies to Welsh. Laura's accent is so thickly Scottish at times I have no clue what's she's on about.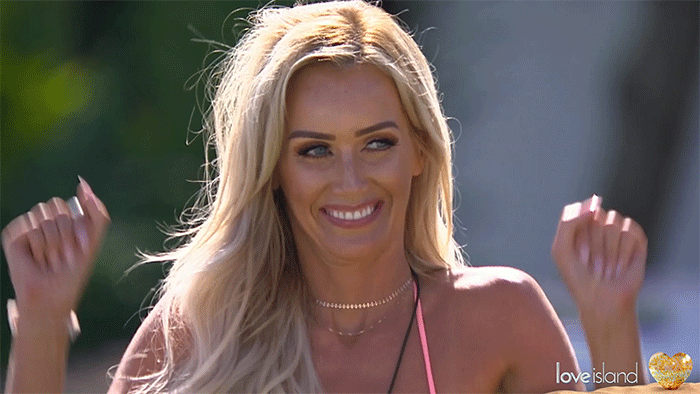 ---
6. The Other Villa
WHY DIDN'T THEY SWITCH VILLAS?! The Casa Amor stage of the series is the best damn part of the UK season. They send all the boys away and bring in a whole new set of islanders.
Then they party it up, and everyone cheats on their partners. It all comes crashing down as they hold an insanely suspenseful recoupling ceremony, where the men/women learn if they've been ditched. It's savage but honestly, I've never been more enthralled by anything.
If you haven't watched yet (wtf u doin?) you can catch all the action on the 9Now website and app here.