Dr Who Fans Are Stoked To Have A Female Doctor And Here's How They're Shutting Down The H8rs
On the back of today's announcement that the new Doctor Who will be played by a woman, the internet has blown up with excitement. Even the unsurprising slew of sexist reactions has been no match for the celebrations. The h8rs have been roasted and buried in positivity. Good riddance.
Next year we will see Jodie Whittaker play the lead role in Doctor Who, which is a very exciting and an overdue change after 50 years of The Doctor regenerating as a white dude.
It's a positive move for women's representation and especially heartwarming to hear how excited little girls get when they're given female protagonists to look up to. Jodie Whittaker will be the Wonder Woman of the Dr Who series and we are here for it.
On the back of the news first shared by the BBC, fans have shared their daughters' excitement on Twitter and it's heartwarming.
Check out some of our favourite reactions below
My daughter watching the #DoctorWho announcement. #doctor13 #DoctorWho13 pic.twitter.com/eX0w1rW4E9

— ????️‍????Jenny Trout (@Jenny_Trout) July 16, 2017
…my daughter turns 10 tmw and she adores Dr Who and I'm pleased she believes she can be anything she wants to be – even Dr Who!

— Cath Hay (@Cath2050) July 16, 2017
My 18 yo daughter is a huge Dr. who fan since she was a toddler. She is absolutely ecstatic. This is wonderful for her and every fan. ????????

— Ahab_and_Erol (@Im_Eiri) July 16, 2017
My 10 yr old daughter is so excited about the new Dr Who, first time she really wants to watch it. That's the first woman she said beaming.

— Kate Maravan (@maravan_kate) July 16, 2017
If you can get around sci-fi's iconic doctor being a time-travelling, shape-shifting alien, then it shouldn't take too much brain power to accept The Doctor being female. But alas! This was too much to ask of some fans and unsurprisingly some people felt the need to express their sexist displeasure online.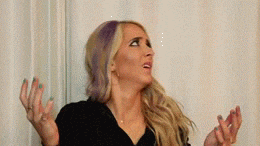 Turns out some people still insist that casting a female Doctor is an absolute disgrace and clear evidence that the world is spiralling into a "politically correct" black hole and straight into the feisty jaws of feminism.
The good news is those #losers were drowned out by enthusiastic fans spreading the joy and absolutely roasting any and all sexist reactions. The people of the Twittersphere are pulling out the big guns to roast the h8rs into oblivion. Bye bye.
Here are some of our fave 'exterminaters'
If you think The Doctor changing gender is unrealistic I have some bad news about aliens, time travel and regeneration. #DoctorWho

— Ryan S. Taylor (@RSTStatusReport) July 16, 2017
I made a thing. #DoctorWho13 #dailymail #DoctorWho #bbc #doctor13 #DrWho13 #DrWho #13thDoctor #13thDoctorWho #jodiewhittaker #calmdown pic.twitter.com/4383hYKKtB

— Sarah HardingRoberts (@SHardingRoberts) July 16, 2017
Absolutely furious. Can't believe they've cast a human to play the Doctor.

— Matt Lucas (@RealMattLucas) July 16, 2017
Me right now over the news about the new #DoctorWho pic.twitter.com/es1fZVSbi5

— BlackGirlNerds @SDCC (@BlackGirlNerds) July 16, 2017
I have a leaked script for the next Doctor Who episode and it confirms all our worst fears: pic.twitter.com/U3764J4QsH

— Pixelated Boat (@pixelatedboat) July 16, 2017
I hear the female Doctor Who travels 5,000 years into the future and finds we're still congratulating ourselves for giving women lead roles.

— Louis Virtel (@louisvirtel) July 16, 2017
Do something good and go watch Doctor Who pic.twitter.com/3v7GA0EkqH

— Weirdo loves Tony ???? (@stelovesrdj) July 16, 2017
If you're angry about #doctor13 possibly being a woman, just remember:
1) Its not real
2) The Doctor is an alien
3) You're a moron

— Northern Loudmouth (@Mike_Loudmouth) July 16, 2017
I don't need femimsms a female Doctor Who? What next, women becoming doctors in real life? Who will answer the phones????

— WomanAgainstFeminism (@NoToFeminism) July 16, 2017
nerd boys: i hate that there's a female Doctor Who!!! if a woman is in it i'm OUT!
also nerd boys: women won't date me because i'm too nice

— Lane Moore (@hellolanemoore) July 16, 2017
Get on board and get excited about Jodie Whittaker taking on the role of  The Doctor next year. WE ARE READY!