20 Times Kit Harington Made Us Think Thoughts We Can't Put In This Headline
Let's just take a moment to indulge in the wondrous creation that is Game of Thrones' Kit Harington.
He's talented, he seems like a top bloke, but tbh this article is focusing pretty exclusively on his aesthetic appeal because… holy wow, he's a good looking dude.
We 100 percent respect Kit as an actor and that's definitely a big part of why we love him so much. But it's really enjoyable just to look at him… so let's do that.
Because we're missing Game of Thrones this week, we felt the urge to spend several hours of our difficult work day browsing pics and crushing on this terrific man. We'll stop trying to justify it now. Okay, please enjoy.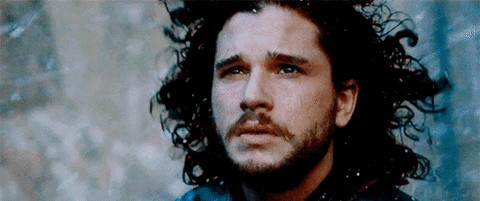 So here's 20 times Kit Harington made you think pretty explicit thoughts that had to be censored outta here… but you know what I'm sayin':
1. When he's being Jon Snow
2. When he was Jon Snow holding his dire wolf puppy and we had a lot of feelings
3. When he traded Westeros for Pompeii and we were all eternally grateful for this outfit (but not for that terrible movie)

4. When he folded his arms and wore this 100 percent accurately captioned top
Kit Harington Covers GQ Style Bible, Talks Game of Thrones & Nudity pic.twitter.com/kVXnJ3BGLT

— zita (@7891zita) December 29, 2016
5. When he held on to that wall and eughhhh I wish I was that wall
Man Crush Monday Kit Harington in Australia Edition GQ #JonSnow #KitHarington #GameofThrones pic.twitter.com/DCrX3412Ek

— Game Of Thrones Cast (@XGameofThrones) March 9, 2015
6. When he decided he was a dragon and we all believed him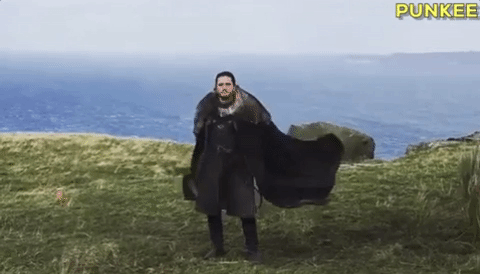 7. When he breathes
8. When he booped a CGI dragon right on its boopy nose
"Kit Harington has a lot more sexual chemistry with a CGI dragon than he does with Emilia Clarke" –@sweetrobin9000 #GameOfThrones pic.twitter.com/WrDe0NxK5f

— EncyclopæDramatica???? (@eddotse) August 20, 2017
9. When he showed us he could literally play ANY role, such range, very convincing
Kit Harington รับบทเป็น…

ออดิชั่น #GameOfThrones ขำๆจาก Jimmy Kimmel https://t.co/DxcX2Hu2L2 pic.twitter.com/jGB6PW5cQ6

— Mint Movie ????️‍???? (@MintMovie) August 27, 2017
10. When he was wearing these glasses and it feels like he's about to recite some poetry and fuckin hell it's hot in here
Kit Harington Pretends to Be a Dragon in 'Game of Thrones' Co-Star Emilia Clarke… https://t.co/k2hdpfcl3l | ???? by https://t.co/LmJTJqNvIK pic.twitter.com/2piBZzBNML

— TV Mama Diva (@TVMamaDiva) August 22, 2017
11. When winter came and he looked like a God among mere mortals
12. When he fell in love with Rose Leslie in front of the whole world (why not me, tho)
13. When he redeemed the man bun because if this is wrong then I don't wanna be right
14. When he took off his glasses in slow-mo and shit call triple zero I'm having a heart attack

15. When he looked like he wanted to be held and okay I volunteer as tribute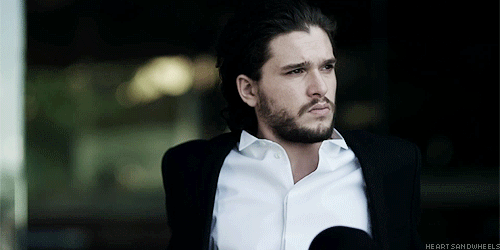 16. When we got a peak of him getting dressed behind the scenes and those abs locked us into a trance… help me I've been here for hours

17. When he read mean tweets about himself and we all pledged to avenge his honor
18. When he gave us a peak into his work out sesh and it was glorious
19. When he stole the show in 7 Days in Hell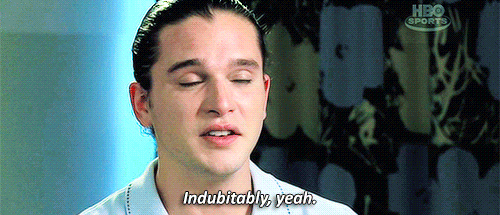 20. When he serenaded his GF Rose Leslie and god damn I wanna be her
I could go on forever but for health and safety reasons I'm gonna have to wrap this up.
Cheers to Kit for being a team player, we respect you as an artist my man but that just can't stop us from indulging in swoon city #2damnhot.
Header via HBO.