Rita Ora Got Mad Burned Trying To Prank 'The Voice' Because No One Recognises Rita Ora
That feeling when you're Rita Ora and you go on The Voice Germany to prank the judges by singing your own song but it backfires because none of the judges have any idea who you are. That my friends is the moment you realise that maybe you're just, not that famous.
Yes, sure, Rita Ora is a name we've probably all heard before. I mean, she's definitely present on the Hollywood scene – singing? acting? hosting? Who knows anymore? She's definitely 'famous', but I guess just not that famous. Ya know? Like if you passed her on the street, you probably would have no idea.
Well it looks like Rita Ora didn't get the memo.
Rita, who was a judge on The Voice UK went on The Voice Germany for their 'blind auditions', where the contestant starts singing and the judges turn around if they're keen on the talent. She came out and started singing her own single 'Your Song'.
Rita Ora performing "Your Song" on The Voice of Germany. She was a part of the blind auditions lol pic.twitter.com/kGL54Fdd27

— Rita Ora HQ (@RitasHQ) November 16, 2017
I think the plan was that the judges would turn around, realise it was Rita Ora and be all like "OMGGGGG we've been got!!!" But they legit just turned around and had no recognition that it was Rita Ora.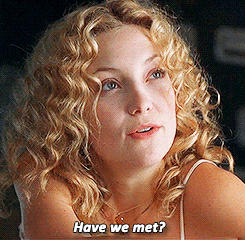 They even praised 'the contestant' AKA Rita Ora on how much she sounded like Rita Ora. Eventually she broke the news "My name is Rita Ora" and essentially explained her attempted prank. What a wild ride.
screaming at the judges on the voice germany not recognizing rita ora. pic.twitter.com/gdNDTGHrMp

— ???? (@fkajack) November 19, 2017
She took it like a champ because she's a star and don't let anyone tell you any different! People are always here for a bit of embarrassing Rita content though, and they're sharing their feels on Twitter:
rita ora really tried to play a prank on the voice judges in germany but once they turned their chairs around they didnt recognize her and just started judging her like a normal contestant KAJSHFLzLUDKAJSHDSFD

— #1 I Did Something Bad Stan (@imanoscarwinner) November 18, 2017
Rita ora constantly gets embarrassed every couple weeks I swear

— Dont do me like them (@UnoThemOnes) November 19, 2017