HBO Confirms 'Game Of Thrones' Won't Return 'Til 2019 & We're Dead Inside
HBO has finally confirmed one of the worst kept secrets in the entertainment industry: the final season of Game of Thrones won't be airing this year, and will instead hit our screens sometime in 2019.
2019. Twenty-nineteen. Two thousand and fucking nineteen.
It's official: @GameOfThrones will return for its six-episode, eighth and final season in 2019.

— HBO PR (@HBOPR) January 4, 2018
That's a long time to wait for one of the biggest and most popular TV shows of all time but the good news is that the hefty wait is the result of a lengthy and intense production period to amp up the "cinematic scope" of the show. Which is pretty damn exciting when you think about how superb Game of Thrones' production is already.
The eighth and final season will shoot this year and will be the shortest of the series with just six episodes. We don't know exactly when it will air, but every season except for the most recent one premiered around March/April, so in the absence of any more information we're going to go with that as a rough schedule.
While HBO is busy wrapping up the main series, there are also no fewer than five spinoffs in the works, all with George R.R. Martin's involvement. So even when the show finishes up in 2019 (twenty-fucking-nineteen?!) there's still going to be a lot of Westeros for fans to play around with.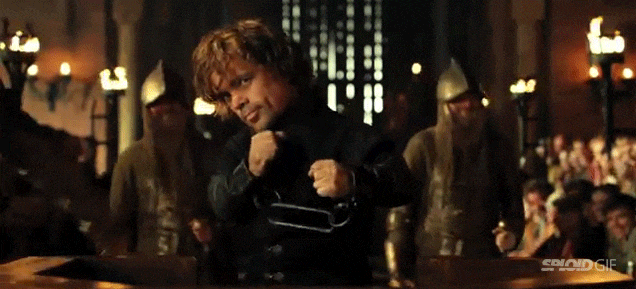 Plot details on the final season have been kept tightly under wraps but former Game of Thrones actor Jason Momoa dropped by the set late last year and shared some ~juicy~ insights after catching up with the show's producers.
"It's going to be the greatest thing that's ever aired on TV," he said. "It's going to be unbelievable. It's going to fuck up a lot of people. And it was a bummer because I'm a huge fan and I didn't want to know what's going on. I was like, 'Damn, I didn't want to know that!'"
There you go everyone, it's going to fuck you up. Hell yeah.
–
Via Junkee.
Get Punkee's Bachelorette Recap Alerts!