The Kardashian Kids Ranked By Cute To Ridiculously Adorable
Not to sound like a gaslighting Scorpio, but we've all seen some ugly babies in our time.
Let's just be honest? Some babies don't hit the mark and that's ok.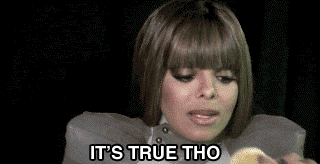 The Kardashians however, have always seemed to spawn offspring who are…cute? And not just kinda cute, like AMAZINGLY cute. OUT OF THIS UNIVERSE cute.
How is it possible? It can't just be good genes. Is there a certain food they're eating? Maybe something spicy? If there are any obstetricians reading this, PLZ sound off with cute-baby making remedies.
Anyway, as professional cutie pies, we've put together a list of the Kardashian-Jenner kids ranked from cute…to so cute that our insides melt and we die (it happens).
---
10. Reign Disick
Reign is literally the coolest cucumber at Coles. He is an ICON, and everything about him makes us go 'NAWW' all day long. Whether or not Kourtney and Scott were made for each other doesn't matter. You can't deny that they make the MOST beautiful kids, and Reign is a prime example!
9. North West
North is everything we want to be and more. She is literally a mini Kim in the making and that's why we love her so much! Her fashion taste is out of this world, and even her makeup is always on point. She is sassy and adorable and OMG we are obsessed. JoJo Siwa who???
8. Psalm West
Did anyone else know that your heart can smile? We didn't either, but some magic happened when we saw Psalm West. He is probably one of the cutest babies that ever exists on any universe across all life forms. He literally makes Jigglypuff look like Lamar Odom. So so so so CUTE!
7. Dream Kardashian
We don't see Dream too often, but when we do our day just gets instantly brighter. Those gorgeous curls and her amazing sense of fashion! WE CAN'T! Rob and Chyna may not have been the best couple, but they gave us Dream, so we can't complain?
6. Chicago West
Chy is the gift that keeps on giving. She is so calm, collected, and honestly, pretty much everything we want to be. Chy could literally make Negative Nancy and Debbie Downer smile…that's how fool-proof her cuteness is!
5. Mason Disick
The mini Lord himself! Mason is the OG cute of cute, being the first one to slip into our hearts back in '09. We've seen him grow up from driving mini BMW toy cars to doing Fortnite dance moves at his 9th birthday party. Shoutout to Kourtney & Scott for this handsome gentleman!
4. Penelope Disick
Penelope is that little shot of cuteness you need to get through the working week. As the QUEEN of the Kardashian kids, she's absolutely beautiful inside and out. Honestly, we just want to put her in our pocket!
3. True Thompson
I. CAN. NOT. WITH. TRUE.
There has to be another word out there because CUTE is an understatement. Everything from the baby turbans to that smile… we need a freezer because our hearts have permanently melted into a batter of beautiful.
2. Saint West
Saint West is the poster child for adorableness. He's pretty much an icon in our eyes and everything that he does he guaranteed to get an 'aww' out of you. Every time we've seen him, he's been so well-behaved and seems like the chillest little dude, which is why he's one of our faves.
1. Stormi Webster
Stormi Webster is the cuteness overflow that nobody asked for but now everybody needs. If you're feeling down, just search 'STORMI' on Google, and your soul will smile like it never has before. Clearly makeup billionaires and hip-hop-rappers are the mix that keeps on giving.