A Timeless Ode To Lindsay Lohan's Golden Years Through Her Best Movies
Lindsay Lohan's career has been full of absolute gems and if that's not something to celebrate then I don't know what is.
Lindsay Lohan has given us so much over the years. She spent her childhood and teen years working hard to bring us great content and we are very appreciative. Cards on the table, we're not sure how much we can vouch for Lindsay's more recent ventures but in her time, her career was kicking goals #BringBackTheOldLindsay.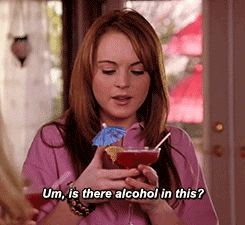 We've mapped out Lindsay's 'Golden Years' as spanning from 1998 to approximately 2007. This was her prime time as a Hollywood darling before her squeaky-clean image was inevitably dampened and everyone turned against her.
For the record, we 100% empathise with Lindsay Lohan's struggles over the more recent years as growing up in such intense limelight would be super bloody hard. We are stoked to see Lindsay back in action (Starring in a new show with Rupert Grint) and except for her disturbing political support of Trump, we are here for a Lohan career comeback.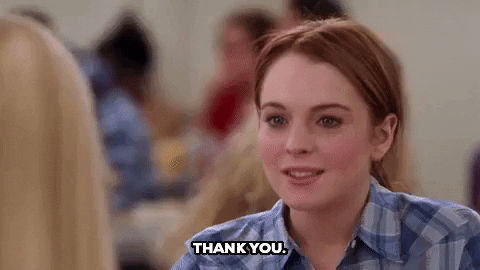 Jump on board as we wind the clocks back and take a tour through the highlights of Lindsay Lohan's 'Golden Years'.
Parent Trap (1998)
Parent Trap Lindsay is my personal favourite Lindsay. Besides the fact that this movie is a bloody masterpiece, we were introduced to the exquisite acting range of little starlet Linds, who played not one but TWO of the main characters.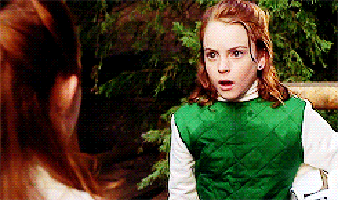 Still blows my mind.
Freaky Friday (2003)
Again, Lindsay plays two characters after switching places with her mum and let's be honest, she nails it. Also Jamie Lee Curtis is goals so this was obviously a career highlight.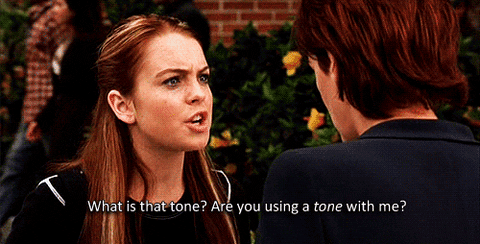 Grade A acting peeps.
Confessions of a Teenage Drama Queen (2004)
I'm just gonna leave this here…
Just try to tell me Lindsay isn't a natural born star.
Mean Girls (2004)
Will Cady Heron ever be irrelevant?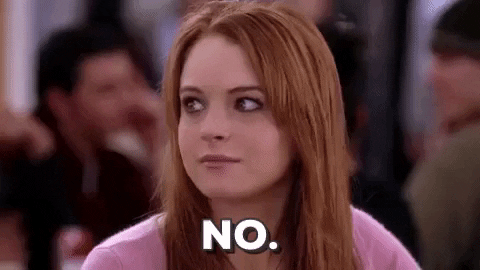 Exactly! Because things (Lindsay Lohan's acting career) may come and go but Mean Girls is 4eva.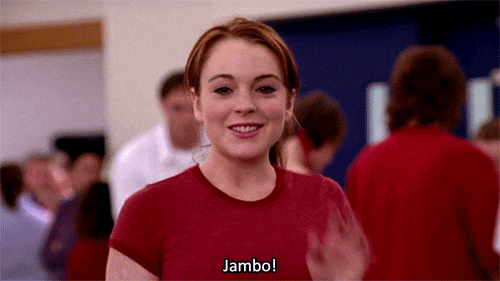 Let's just take a second to appreciate Lindsay's most iconic role and all of the enjoyment it has brought us over the years.
Remember when she rocked the 'Ex-Wife' get up: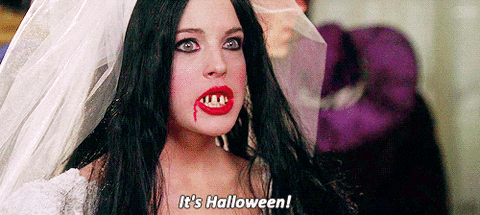 And when she was playing Cady Heron, who was pretending to be bad at maths (Meta!!! Acting Level 30000 achieved!!!)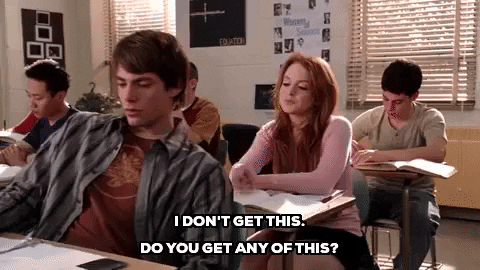 Or when shit got ~*deep*~ and the moral epiphanies starting rolling on in.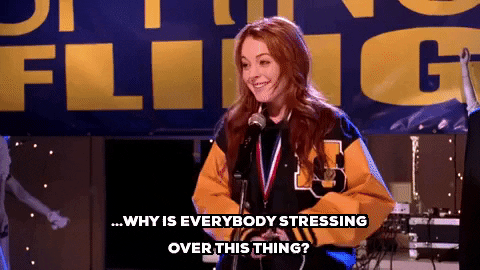 Thank you, Lindsay, for being a part of this perfect piece of cinematic history.
'Rumors' (2004)
2004 was a big year for Lindsay! She branched out into the music biz and graced us with the hit single 'Rumors' and hell yea it was great.
The song was undeniably spicy content that called out the paparazzi for just being fuckin annoying and the cracker of a music video was nominated for Best Pop Video at the 2005 MTV Video Music Awards. TEAM LINDSAY.
This song is a banger and that's just a fact 🙂
Herbie Fully Loaded (2005)
Ok, perhaps Herbie was arguably not a step 'forward' in terms of career moves for Lindsay but it was wholesome Disney content and it just feels right. Plus Michael Keaton played her Dad so she was still well and truly under the Hollywood A-list's wing.
Just My Luck (2006)
Tbh I love this Grade B rom-com. A bit of magic, a bit of Chris Pine and a bit of Lindsay Lohan in her prime is the kinda content we are 100% down with.
Romcom Linsday was a winner.
Georgia Rule (2007)
There's a lot to unpack in this movie so for now let's just say that Lindsay Lohan was great in it. Not to mention she was co-starring with Jane Fonda and Felicity Hoffman. I.e. 2007 Lindsay was a young star on the path to greatness.
Get Punkee's Bachelorette Recap Alerts!