A 'Love Is Blind' Couple Have Split Amid Cheating Allegations & The Tea Is Piping
Remember Netflix dating experiment Love Is Blind? Yeah, me neither. The series became a phenomenon when it dropped in early 2020. Yep, this year. Wild times.
Anyways, while many of us have forgotten the couples formed from this reality show even existed, it turns out there's some piping hot tea being spilt right now. Mark Cuevas was a contestant who was matched with Jessica Batten, he proposed and they dated (while she low-key flirted with Matt Barnett the whole time) but they broke up during the finale.
Throughout the season Mark received a lot of sympathy from viewers, who felt like Jessica had led him on when she was clearly more interested in Barnett. However, at the reunion there didn't seem to be any bad blood between the previously engaged pair. Well, other than the fact Jessica never made him Italian beef.
Following the series airing, Mark started dating another contestant, Lauren 'LC' Chamblin, who he met during the blind pod date phase of the experiment. Viewers will remember LC for being one of three women Barnett was courting for awhile, before he eventually chose to commit to Amber Pike.
Apparently off-screen Mark and LC hit it off and they began casually dating in May.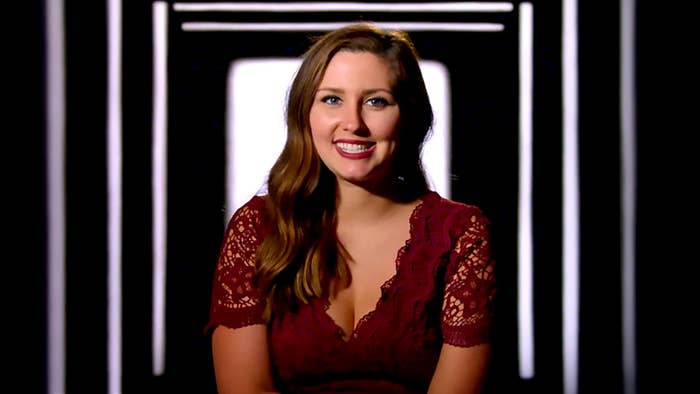 But shit has truly just hit the fan. Last week, someone posted on Reddit that their friend's co-worker was dating Mark. This somehow got back to LC, who posted to Reddit that she was also dating Mark. THE TEA. THE TEA IS SCALDING.
LC revealed that she had since ended things with Mark.
Here's the full post from LC:
LC later told People: "Mark and I were casually dating, but talked about remaining exclusive, especially because of COVID-19, but that's over now. The main thing I learned from the show and past relationships is that I deserve to be treated like a priority, and not an option," she said.
Mark has denied he was ever exclusively dating LC, claiming, "I enjoyed spending time with LC for a few weeks, but at no point were we in an exclusive relationship, as LC confirmed herself," he said in a statement to People.
BUT WAIT, THE PLOT THICKENS…
On an E News Instagram post about the cheating allegations, a user posted that Mark had been sleeping with "MULTIPLE women" during the filming of the reality show — and Jessica (YES, JESSICA!) replied. She wrote back, "Wow. News to me, I only knew about one."
Jessica seems to allege in her comment that she knew Mark was hooking up with at least one other person while they were together on the show. In reply, Mark's rep denied the claim, telling People: "While Mark was on the show, he was fully committed to the LIB process and to Jessica."
Yikes. All this drama is enough to put me off dating forever. I need a large glass of red.