Madonna Is Getting Roasted For Covering Britney's 'Toxic' For World AIDS Day
Madonna's latest video to raise awareness for AIDS is a poor choice and people are not letting it slide.
There is such a thing as being too on the nose with something that it just ain't right. Like singing Britney Spears' iconic track 'Toxic' as a post for World AIDS day definitely falls under 'not OK' content to share.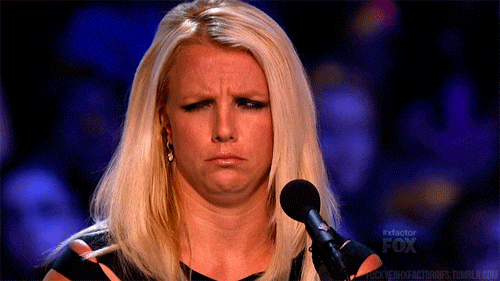 Madonna posted a little acoustic cover of 'Toxic' to her Instagram and Twitter as a "Song for World AIDS Day" as well as a birthday dedication post for Britney. While Madonna's support for the AIDS cause is usually spot-on, this is just all wrong.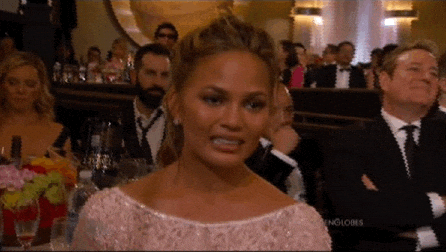 People are calling out Madonna for sharing such an insensitive choice of song for AIDS awareness and are confused as to how she could think this was appropriate:
The hashtags are just too much. It feels so obviously a bad idea we are just not sure how #toxic and #poisonparadise made it into a post that is meant to raise awareness for AIDS. Poison paradise??? Shit Madonna this is not an appropriate way to honour World AIDS Day.
Madonna's acoustic 'Toxic' cover is getting dragged on the internet for being a pretty blatantly inappropriate choice. It's a move that has definitely confused people.
madonna really sang toxic for world aids day? did no one try to tell her how that could be an issue

— ❄️ Jolly Jacob ❄️ (@solrocknroll) December 3, 2017
Like, just reallllly think about what the song is saying.
Madonna covered "Toxic" for World AIDS Day. A song about calling your sexual partner toxic. Is she ok

— thank u frailty (@shonfaye) December 2, 2017
And think about the implications of connecting the song to AIDS.
That is a REALLY odd song choice for World AIDS Day. Sounds like you're saying people with HIV/AIDS are toxic.

— Jason Preston (@OneEyedAndy) December 3, 2017
I love Madonna but could she really not find a song to sing for World Aids Day other than one with the lyrics "I'm addicted to you, don't you know that you're toxic" pic.twitter.com/grqQ3rNPwy

— Fabian ???? (@fabianxndres) December 2, 2017
Probably not the best choice of song on World AIDS Day, lady…… AIDS…. toxic…. yeah, no. #EndTheStigma

— CAM (@theycallmecammm) December 3, 2017
The consensus is that this was a big fat nope.
So, uh, maybe it's just me, but singing "Toxic" on World Aids Day may not have been the move.

— Kinky Boyfriend (@KinkyBoyfriend) December 2, 2017
While this is undeniably a mega blunder on Madonna's part, she has been actively using her platform to raise awareness and support for AIDS for a long time.
The 'Toxic' mishap doesn't discount her work for the cause, but it's a good example to remind everyone to realllllly think hard about something before you put it on the internet. Not all ideas are good ones, and Madonna, this one was pretty damn terrible.
Get Punkee's Bachelorette Recap Alerts!