MAFS Is Shook By An Err… Texting Infidelity Scandal & It's A Lot To Digest
Following last night's commitment ceremony, it was always going to get awkward between the couples who didn't both elect to stay in the experiment and must now remain together as a "married" couple.
This TV show is fucking savage.
It gets better and/or worse. While Dean and Tracey appear on a surface level to be mending their relationship, it turns out Dean and Davina have been….TEXTING.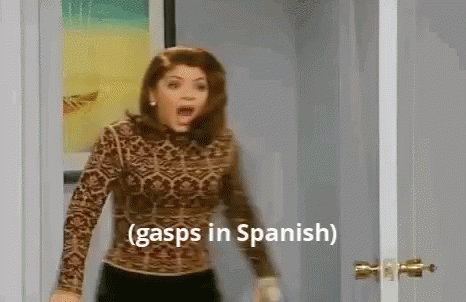 Apparently that over-the-table flirting between Dean and Davina at the couple's dinner was enough to spark something between them. Davina was the first to DARE TO text, the girl is keen as.
"Dean actually gives me butterflies," she said, all while she continues to flirt with her hubby Ryan, who ~ seems ~ to know nothing about this blossoming texting romance. (Surely the dude saw the camera looming around Davina as she texted literally a metre away… insignificant details ammirite!)
The scene is set for Dean and Davina to have a secret date in tomorrow night's ep.
"I just got a text from Davina [saying], 'How's about Wednesday morning for that chat doll?'" Yeah, that could work," Dean said.

"At the moment I'm trying to make things work with Tracey but I'm attracted to Davina."
It sounds like it's def going ahead, and trash Dean is doing it all without telling Tracey. What a guy.
Here's what Twitter reckons about the texting escándalo:
Davina and Dean trying to keep it on the 'down-low' makes me cringe! It's so HEARTLESS when the whole world other than their partners know what's going on ???? #MAFS #MAFSAU

— Jade. ♡ (@x1LADY) February 12, 2018
Dean and Davina deserve eachother!#MAFS pic.twitter.com/sJq5M4slF1

— Stweetheart (@stweet_heart) February 12, 2018
Dean and Davina deserve each other. #MAFS pic.twitter.com/at0xAKhyF1

— Emma Hontzeas (@bookishfix) February 12, 2018
It's become ridiculously obvious why Dean and Davina are both still single. #mafs

— Ira Snave (@IraSnave) February 12, 2018
Davina talks sweet to Ryan while texting Dean #MAFS pic.twitter.com/AaFXusr29H

— Amanda (@akagillies) February 12, 2018
What's the phone number to vote Davina and Dean out?

We deserve a double eviction #MAFS

— Skank Gallagher (@kahlarsee) February 12, 2018
Waiting for the Dean and Davina drama to really start #MAFS #MAFSAU pic.twitter.com/ODQ3QOvumv

— Adam Harden ???????? (@adamsharden) February 12, 2018
Get Punkee's Bachelor Recap Alerts!