We've Ranked The Most Memorable Aussie Reality TV Moments Of 2017
While 2017 has been a fucking grim year in terms of politics, international events and natural/man-made disasters, it has been a cracking year for reality TV. This is undoubtedly something that has helped us all cope while the world crumbles around us.
We kicked off this year with a sensational season of Married at First Sight. It set a new standard for the series and became event telly, even if it didn't actually create a single lasting relationship.
I don't know about you but for those short few weeks I lived my life vicariously through the pursuits of Cheryl and Jonesy, becoming far too invested in these random strangers.
The Biggest Loser was a huge flop, hopefully marking the end of a series that has gone on far too long. While the Real Housewives of Sydney didn't quite size up to their Melbourne mates. We got active with Ninja Warrior and sent some D-grade celebs into the jungle to fight it out.
Thankfully The Bachelor and Bachelorette provided us with some addictive viewing, as we all collectively fell head over heels for Sophie Monk and Matty J's reject Tara.
We've ranked the most memorable moments in reality TV this year:
8. The Biggest Loser became Aussie TV's biggest loser
Australia finally had enough of The Biggest Loser, with this year's season being a rating disaster and even being shifted from the primetime spot to be aired during the day. As far as we know the series has not been renewed for 2018. Good riddance.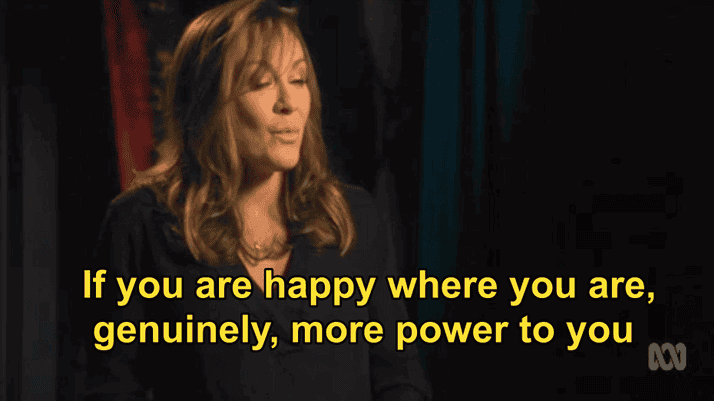 ---
7. The Real Housewives of Sydney was a dud
They didn't have a great chance against the almighty Real Housewives of Melbourne – which is arguably one of the best versions of the popular franchise – but, jeeez, Sydney was bad.
Between the unlikeable stars and the contrived/over-forced drama, it just didn't work. Let's see if they do better the second time around, as another season is rumoured to be in the works.
---
6. Zen Hen stole the show on Australian Survivor
The second season of Australian Survivor delivered in spades this season. While there was plenty of highlights, you can't look past faux-yoga (or faux-ga) instructor Henry. His bizarre tactics may have led him being booted far too soon but he's the winner in my heart. The man looks like the reincarnation of Jesus and I am saved.
---
5. Casey Donovan made TV gold on I'm a Celebrity…
While no one had really thought about Casey Donovan since she took the Australia Idol title back in 2004, she made her big comeback to TV via I'm a Celebrity…Get Me Out of Here this year and we were reminded that she is an absolute legend.
The hilarious and talented Casey would go on to win the whole thing. Congrats gurl!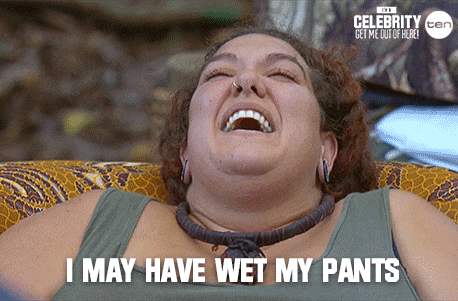 ---
4. The Bachelor gifted us with Tara
Matty J's season of The Bachelor came and went and we kinda all forgot him and winner Laura ever existed. Who we do remember, however, is series standout Tara. Her funny AF personality made her a bachy GOAT, and we can't wait to see her return to our TVs on Bachelor in Paradise.
---
3. Australian Ninja Warrior became event telly
Who would have thought that an obstacle course game-show could become one of the biggest raters on the whole damn year? It's a simple concept but Aussies bloody FROFFED over it. The finale drew more than 3 million viewers. It was some addictive shit.
---
2. Married at First Sight took over our lives
It might seem like a lifetime ago, but earlier this year a whole lot of us became OBSESSED with Married at First Sight. The 2017 series was trash telly at its best. Oh boy, the weekly drama between Cheryl and Jonesy gave me life. Fingers crossed that the next series is just as addictive.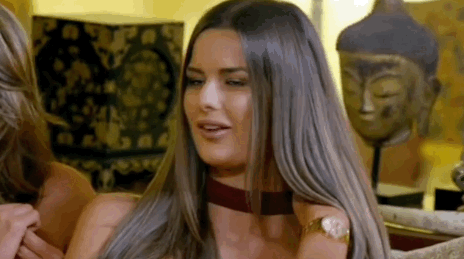 ---
1. Australia fell in love with Sophie Monk on The Bachelorette
We knew she was always destined for greatness, but Sophie Monk as The Bachelorette was absolute perfection. She turned the franchise on its head with her give-no-fucks attitude and gave us some of the best TV moments the franchise has ever seen. Gotta love her.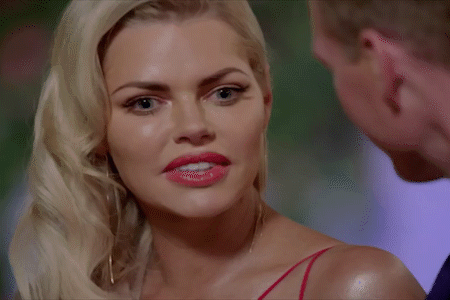 Get Punkee's Bachelor Recap Alerts!