Punkee's Guide To Aussie Reality TV In 2018 And When They'll Hit Your Screen
While we're merely days into the new year, it's hard not to get psyched for the feast of reality shows being served up in 2018. What a tasty buffet of absolutely addictive trash. Bless you, network TV.
From series staples Masterchef, Married at First Sight and The Bachelor/Bachelorette, to new series' Love Island and Bachelor In Paradise, we can't wait to sink our teeth into all the tears and petty drama. So, in anticipation, we've done some forensic work to estimate rough starting dates to sort out your reality-telly-loving calendar.
We've based our predicted start dates on prior years and the info each network has released so far. With the networks keeping their actual schedule close to their chest (some keep actual launch dates flexible until the weeks leading up to the premiere), this is our best guess so far. That being said, we reckon we've done pretty well.
Here's when to expect the best reality TV this year:
I'm a Celebrity… Get Me Out of Here
We still don't know which celebrities will be travelling to the South African jungle but the show has been keeping us guessing via social media. So far, we've been told the cast includes an American sitcom star, a comedian, an obligatory AFL player and two feuding celebs. Follow the clues on Twitter.
Predicted start date: Late January, 2018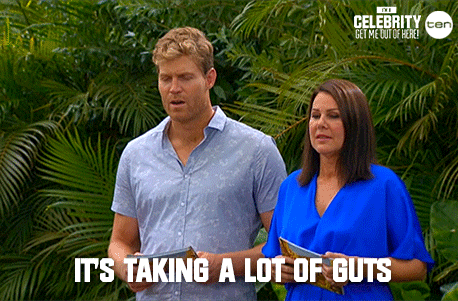 ---
Married at First Sight
The last season of Married At First Sight was a game-changer for the series. The dramatic antics and characters were addictive viewing. We can only hope this year's couples bring as much trash drama as the last season did. So far, the MAFS teasers look..ahh.. well… pretty cooked.
Confirmed start date: 29 January, 2018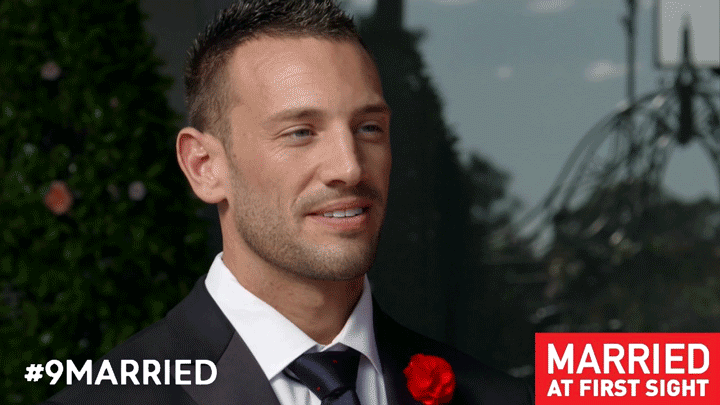 ---
My Kitchen Rules
With last season's MKR drawing its worst ratings on record, this year Channel Seven promises to change up the format. The latest teaser ads suggest that rather than the couples cooking in their own homes, they'll be going to visit Pete and Manu in some fancy AF mansion. No more instant restaurants?! Stay tuned.
Confirmed start date: 29 January, 2019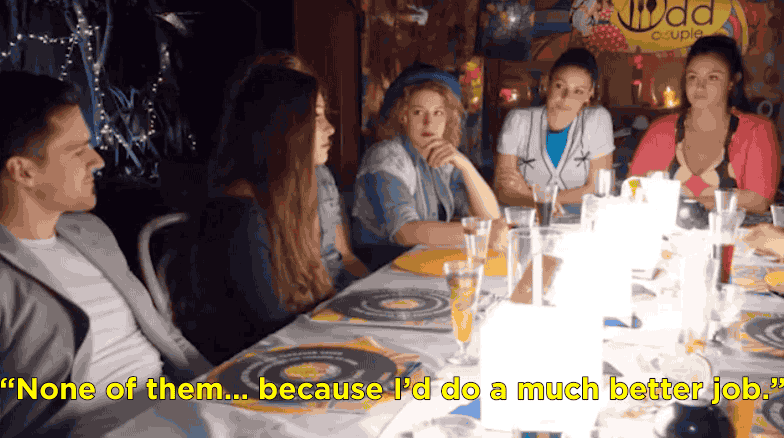 ---
Bachelor In Paradise
Oh boy, are we excited about Bachelor In Paradise! Even before the cast was revealed, we knew that an Australian version of BIP would be the absolute dream. The ex-bachys confirmed to be making a comeback have us salivating. They including Keira, Apollo, Laurina, Jarrod… and the return of Tara. Hell yeah.
With I'm a Celebrity… Get Me Out of Here likely to finish up in mid-March, we're predicting BIP will either overlap or begin shortly after to fill the gap before MasterChef returns in May.
Predicted start date: 17 March, 2018
---
Love Island
On the back of a record-breaking UK season that rated off the charts, Channel Nine's local version of Love Island will see "sexy young Aussie singles" jetting off to a summer paradise to find love in Spain. Bring it! It also means more Sophie Monk on our tele-box, with Nine stealing her away from Channel Ten.
We're calling it that Love Island will premiere somewhere in the first half of the year and we think it makes sense that it'd come on the back of MAFS, which will wrap up in (roughly) the first week of April. This would also put it head-to-head with Bachelor In Paradise… meaning JUICY TV OVERLOAD!
Predicted start date: 4 April, 2018
---
Masterchef
More impossible golden eggs of despair for ambitious chefs to attempt to imitate? Yes please! Matt Preston better bring his suit game too – oh and more dope fedoras!
Following on from Bachelor In Paradise, we reckon Ten will try and carry the audience through to Masterchef in very late April or the first week of May.
Predicted start date: 29 April, 2018
---
Australian Ninja Warrior
For some reason, Aussies bloody froffed over Ninja Warrior last year. We can't wait to watch more adults climb on monkey bars and fall into pools of failure, all while we sit on our butts chowing down on KFC. Oh, plus this year party-boy Corey Worthington is confirmed to be taking on the course – random.
We predict ANW will come back our way in winter, premiering in early July. This year it'll be challenged by Channel 7's seemingly VERY similar format show called Australian Spartan.
Predicted start date: 9 July, 2018
---
The Bachelor/Bachelorette
We are super excited to see what The Bachelor/Bachelorette franchise has in store for us this year. Not only 'cos we'll be once again blessed with the presence of Osher Gunsberg but after Sophie Monk pretty much changed the whole game, we are keen to find our who Channel Ten chose to follow in her footsteps.
The last four years of The Bachelor have premiered in the same week and this year that would place the first episode on Wednesday 25 July. If our timing all works out, this rolls perfectly off the back of MasterChef and will be followed on by The Bachelorette beginning on the Wednesday 8 weeks after.
The Bachelor predicted start date: 25 July, 2018
The Bachelorette predicted start date: 19 September, 2018
---
Survivor: Champions Vs Contenders
The series is getting better with each season and in 2018 the show is switching up the format by pitting champions vs contenders… what ever that means?! Either way, we are keen to watch because Jonathan LaPaglia's arms aren't going to ogle themselves.
Predicted start date: 29 July, 2018
---
Get Punkee's Bachelorette Recap Alerts!