A Definitive List Of Our 9 Fave Aussie Reality TV Villains We Love To Hate
As we wait for the premiere of Aussie Love Island, ready ourselves for MAFS to return and prepare for the premiere of Bachelor in Paradise (which will see controversial past bachys stuck on an island for one big trashfire), it got us reminiscing about Aussie reality television's greatest villains.
As much as viewers enjoy watching reality stars fall in love, we can't deny our own thirst for hating on the petty drama and the antagonists that we can't help but love hating. So much so that producers are increasingly going to great lengths to find people they can cast to play the perfect villain.
From the obvious 'bad boys' or 'mean girls' on The Bachelor/Bachelorette, to deeply flawed characters on My Kitchen Rules, Masterchef and Married at First Sight, the series villains are often the ones that glue viewers to their screens.
Hate-watching is some addictive shit.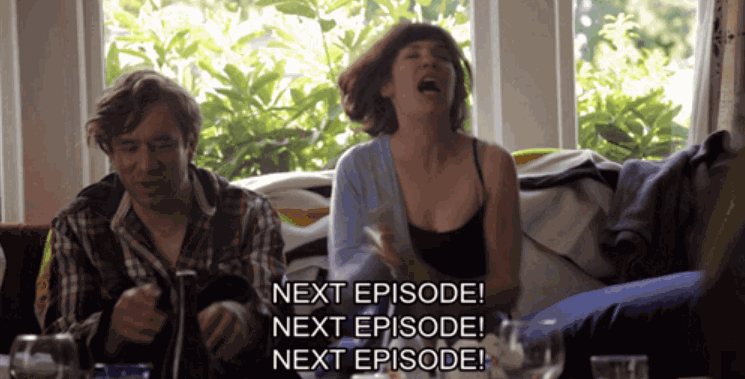 Before listing our fave villains, it's important to note that we 100 percent understand that many of these series' "villains" were created through careful editing. While each person is obvi responsible for their own actions, we get that these edits affect how we as an audience perceive their character. And tbh, despite their often unkind and biased edits, I bloody love most of the people on our list.
Here's Punkee's 9 fave Aussie reality TV villains:
David Witko
Billed as "the international model" David made a spectacular villain and that ending on Sam Frost's season as an angry Osher sent him away, what an exit!
---
Laurina Fleure
She was left unimpressed with Blake Garvey and refused to eat a "dirty street pie". With her sooky attitudes and outbutsts, she went down in bachy history as the greatest contestant ever. No arguments.
The best part is that she'll be coming back on Bachelor In Paradise.
---
Andrew 'Jonesy' Jones
You can't spell villain without 'Jonesy'. Oh wait, you can – BUT – no villain has been so blatantly hated by Australia in the past few years like Andrew Jones on last year's season of MAFS. After making a sexist comment about his partner Cheryl, he was labelled a massive flog nationwide.
---
Keira Maguire
If Laurina is the captain of The Bachelor mean kweens, then Keira makes a v. close second-in-command. She absolutely dominated Richie's season and her "peasant" insult proudly became part of my own lexicon.
---
Blake Colman
Turns out this guy was a villain on and off 2016's The Bachelorette and was even convicted on an assault charge back in 2015. While Blake made it all the way to home visits on Sophie Monk's season, it's hard to believe he was there for the right reasons.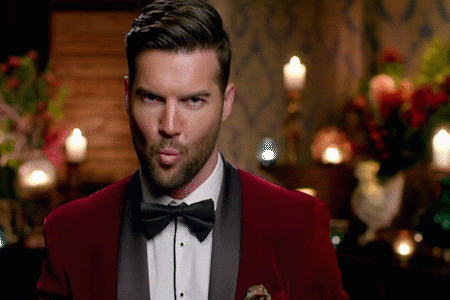 ---
Kelly Ramsay
Cast your mind back a few years and you might recall My Kitchen Rules' Kelly (below, on right). She was the brutally honest cooking contestant everyone loved to hate. IMHO, she wasn't half as bad as sisters Vikki and Helena, who were equally nasty in the series but let's leave that in the past. Either way, Kelly made a gr8 villain.
---
Anthony Manton
While Jonesy copped most of the attention on 2016's MAFS, there's no denying Anthony was cast as the series' intended villain from the very beginning. Between his treatment of 'wife' Nadia and his behaviour at the infamous couple's dinners, this guy didn't give us much to like.
---
Chris Badenoch
Masterchef doesn't usually edit its contestants as villains, instead focusing on err.. being a cooking competition. However, in its first season, top-three contestant Chris got closest to a nasty edit the series ever produced.
He came across as cocky and arrogant, even arguing with the judges. Contrasted with fellow contestant and the eternal sunshine Poh Ling Yeow, anyone would look bad, right?
---
Ash Pollard
Another MKR villain we couldn't stop watching was picky eater Ash. The curly haired cook was such a memorable entrant that she even made a comeback on I'm A Celebrity… Get Me Out of Here last year and it was equally golden viewing. Never change, Ash.
BRING ON THE 2018 REALITY TV TRASH!
Get Punkee's Bachelor Recap Alerts!