We're Uniting Melbourne And Sydney Real Housewives For The First Time
Brought to you by Foxtel
Only Foxtel brings you best choice of live sport, new movies, new shows and complete seasons from Australia and around the world, for everyone.
Hold onto your velour tracksuits bc we're getting the Real Housewives of Melbourne and Real Housewives of Sydney fam together – in the same room!
Through our big bro Junkee, we're hosting Video Junkee – a festival for lovers of movies, TV, streaming and online clips to embrace all things online video.
As part of the weekend long festivities, we'll be getting Foxtel's Real Housewives stars Janet Roach (Melbourne) and Melissa Tzautz (Sydney) in the same room to find which city rules the nation when it comes to livvin' it up. It'll the first time the Melbourne and Sydney housewives will be onstage together – don't miss it!
On the panel, they'll be joined by the show's Executive Producer Kylie Washington and Director of Publicity and Talent, Jamie Campbell where they'll be delving into all things reality TV and sharing some of their more intimate deets about how the show is made.
What's more, we're hoping to get some juicy intel on all the draarma that's too juicy to make the final cut. BRING IT.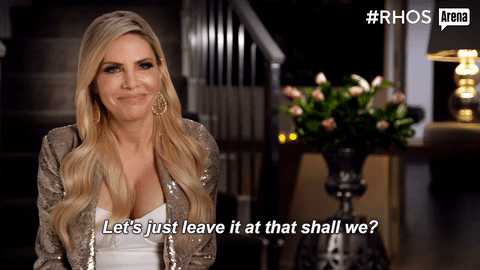 Get Punkee's Bachelorette Recap Alerts!