WATCH: Meet Australia's Sole Chance At Eurovision Glory + Listen To Our Entry 'Don't Come Easy'
It's the most wonderful time of the year. The annual Eurovision Song Contest is about to take hold of the northern parts of the globe (+us!) and each country is readying their contestant before the Eurovision 2017 action kicks off in Ukraine.
Now Australia officially has its entrant – and no one saw it coming. Yesterday afternoon SBS revealed who'll be stepping into the fabulous heels of Dami Im, and it's another X-Factor winner. Last year's X-Factor victor Isaiah Firebrace (A+ name) will be waving the Aussie flag this year in Ukraine, leading many to wonder: who the bloody hell is he?!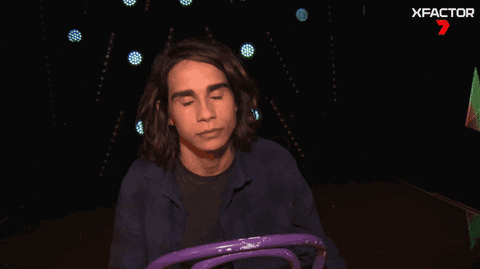 The last season of the reality singing competition didn't exactly rate through the roof – leading to its swift axing by Channel Seven. So most of us aren't too familiar with Firebrace.
Lucky for us, it turns out he's a total pro. Not only did he win last year's X-Factor, coached by Adam Lambert, but he has already experienced global success with his music. The 17 year old's first hit 'It's Gotta Be You' went platinum in Sweden, and charted in over 15 countries including Australia, Denmark, Norway, Sweden, Canada, and the US.
The big question now is, what will he be singing? Turns out Australia is sticking with what worked for Dami, as Isaiah will be rocking another emotive ballad, 'Don't Come Easy' – written by DNA Songs, the same duo that wrote 'Sound of Silence'.
Check out the song below:
While I'm not 100 percent sold on it, we will have to wait and see how the song is transformed for the Eurovision stage. Firebrace said that he had aspired to one day represent Australia at Eurovision.
"I'm so proud to be representing Australia as our entrant for the Eurovision Song Contest 2017. Even though it has been a dream of mine, never did I think for one minute it would be a possibility," he said.
"To be able to share this news with my family and friends is unbelievable. I can't wait to go to the Ukraine to perform 'Don't Come Easy'. I will make Australia proud. Thank you to SBS and my label Sony for believing in me and giving me the opportunity of a lifetime."
His first performance in Semi Final 1 will be broadcast live on 10 May at 5am on SBS, or for the less hardcore follower on 12 May at 7.30pm.
Get Punkee's Bachelor Recap Alerts!