An Exhaustive Explainer Of Tully & Drew's Cheating Scandal That Rocked 'Big Brother' In 2013
It was either the cutest love story to ever unfold on Big Brother or one of reality show's most abhorrent moments, depending on who you talk to. More than anything, Tully Smyth and Anthony Drew divided public opinion.
The exes and former housemates are set to reunite on the upcoming season of Big Brother, joining the likes of Tim Dormer, Reggie Bird, and David Graham, as the BB legends compete against new contestants. And while OG fans (me, hello!) are losing their goddamn minds, there are a fraction of people new to Big Brother asking: who the hell are Tully and Drew?
Well! Well! Well! This is my time to shine.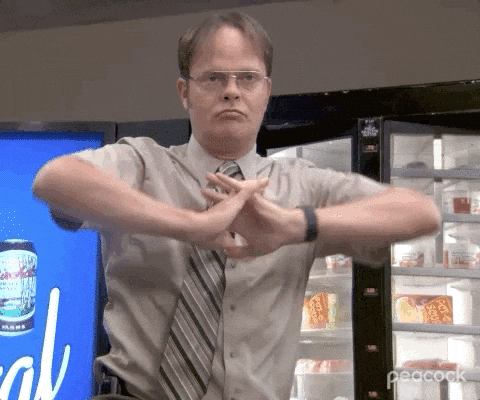 Tully and Drew's tumultuous love story is canon to most Australians' Big Brother experience. It's a tale of two star-crossed lovers… except one of the lovers happened to already be in a relationship.
In 2013, Tully entered the Big Brother house with a girlfriend, but by the time she was evicted, her girlfriend had publicly dumped her in front of the nation after she started a romance with Drew in the house.
It truly was a time to be alive and epitomised the glory days of Big Brother when it was a reality show driven by drama and personalities.
For those confused (or who simply want to relive the chaos), here's an explainer on what went down between Tully and Drew on Big Brother:
---
Tully and Drew enter the Big Brother house
The housemates both appeared on the 2013 season, which was the second season aired on Channel 9 after the network rebooted the series following its axing on Channel 10 in 2008.
Tully Smyth was introduced as a bisexual social media strategist from Newtown, who had been dating her girlfriend Tahlia Farrant for two years.
Tully entered the house on day one and was put into the 'halfway house', a side of the house that was deprived of the luxuries the other side were afforded. Because of this, Tully's edit often only showed her crying or moping around the house looking miserable. This prompted the Big Brother audience to grow frustrated with her mood swings.
Anthony Drew entered the house under the name Drew (so that's the name we'll use throughout this story) on day two. The chemical engineering student from Melbourne was tasked with making his fellow housemates believe that he was entering with his wife, Jade Albany, despite having just met her moments earlier.
If Drew and Jade could convince the house they were a legit married couple without being outed by anyone, they would be immune from the first week of nominations.
The faux newlyweds actually made a cute couple, with viewers shipping the attractive twosome hard. At first, Drew seemed to be romantically interesting in Jade, but she only had eyes for another housemate Ed Lower.
Drully takes hold of the nation
Drew and Jade's deception was revealed at the end of week one and once their faux marriage was over, Drew quickly became drawn to Tully, as Jade spent more time with Ed.
Drew was staying in the 'safe side' of the house, with Tully separated by a glass wall. But this didn't stop Drew and Tully striking up late-night conversations, which eventually bloomed into a tight friendship once the wall came down.
Week by week, Drew and Tully's relationship became deeper and took on a more romantic tone — they even started to share a bed. Tully also said things that sounded rather suss to viewers watching at home. "I still have a girlfriend. I love her very much," she said in one episode to Drew, "but you're still my house husband".
Eventually Tully and Drew spent most of their time in the house together and while their physical relationship was often only alluded to, in one rather shocking episode they both whispered "I love you" to each other, before the pair disappeared under a doona and kissing sounds were picked up on the mic.
All the while, fans at home were outraged that Tully would cheat on Tahlia on national TV. It was a massive story at the time, capturing headlines comparable to Married at First Sight's current monopoly over the news cycle.
It wasn't all smooth sailing between Tully and Drew — or Drully, as they affectionately became known — as they were often arguing as the days ticked by and they found themselves becoming alienated from the rest of the house.
During one of their regular yelling fights, TV gold was made when they shouted at each other outside while not realising they were not alone: Ben Zabel was in the pool.
This video still remains one of the funniest things I've ever seen, but also speaks to how high emotions typically were between Drully.
The Drully fallout
As the episodes aired, fans watched Tully girlfriend's Twitter account closely. Once Tully and Drew's relationship became obvious, Tahlia essentially dumped Tully… via a hashtag.
The tweet itself thanked fans for their concern, stating she will be fine, but she added the hashtag "#singlebabescomeatme" which in no uncertain terms ended her relationship with Tully.
Thanks for the concern guys, but I am big girl, I will be just fine. Life goes on.. x #singlebabescomeatme

— TAHLIA. (@beginnersblood) September 2, 2013
To Tahlia's credit, as the hate campaign against Tully continued to accelerate, she defended her ex online, adding in another tweet: "No one deserves such hate. She didn't kill anyone. Live and let live".
Ruby Rose got involved (???)
Adding to the pile on, Ruby Rose also tweeted her disgust with Tully's actions. "How could anyone ever do that to someone they care about. Or not care about," the actress tweeted at the time. "I have no words. I'm very disappointed."
According to photos on social media, Ruby was a friend of both Tahlia and Tully in the years leading up to Tully's stint on Big Brother.
Last nights girl gang. @tee_smyth @RubyRose pic.twitter.com/bBC2Z3epC4

— TAHLIA. (@beginnersblood) April 12, 2014
This random cameo is so 2010s it hurts.
Tully leaves the Big Brother house
The damage done to Tully's public person was immense and she was evicted in week 10, in one of the season's most-watched evictions — bringing massive ratings with 1.2 million viewers.
Tully only found out she had been dumped by Tahlia after she was evicted.
When confronted by the cheating scandal once outside the house, Tully said she had spoken to Tahlia briefly on eviction night and admitted to cheating. "Thinking is cheating in my books," she told Southern Cross Austereo. "I'm not going to brush that off… It is possible to go into the house with a partner and come out with a partner, but I just didn't happen to pull that off."
At the same time, Tully downplayed her relationship with Drew in the house. "Everyone loves a love story. We were house husband and wife, we bickered like husband and wife. I don't even know if Drew and I [would] get along in the outside world," she said.
"It [cheating with Drew] was definitely 100 percent a survival mechanism."
Tully returns to the Big Brother house
However, any chance of a reunion between Tully and Tahlia was quashed when Tully returned to the house in a task where the remaining housemates had to freeze. Tully sauntered up to Drew and whispered "By the way, I'm single" after planting a kiss on his frozen lips.
You don't want to miss Tully's return… Or the secret she's got for Drew! TONIGHT 7.00pm | NSW: 7.30pm #BBAU pic.twitter.com/RD0zb8sJHm

— Channel 9 (@Channel9Reality) October 22, 2013
Drew was left awestruck, along with viewers watching at home. But one person who was not impressed was Tully's ex Tahlia, who took her little TV cameo as a shameless stunt.
Just when you thought someone couldn't stoop any lower.

— TAHLIA. (@beginnersblood) October 22, 2013
Way to show Australia you're proud to be a cheater. Good riddance.

— TAHLIA. (@beginnersblood) October 22, 2013
It's worth noting that while Tully became one of the show's most hated contestants ever, Drew (you know, the guy she was cheating with) continued to be a wildly popular contestant. In the Big Brother finale, he ended up placing fourth behind Tahan Lew-Fatt, Jade and Tim, who won the season.
By contrast, on the following Big Brother season when Lawson Reeves cheated on his then-girlfriend with fellow housemate Cat Law, it was Cat who received the brunt of the online hate. Not to mention the fact that way back on Season 2, Nathan 'Marty' Martin cheated on his then-girlfriend with Jess Hardy and he came runner-up.
Sexism? In this economy? We move on…
The Drully aftermath
After the Big Brother finale in November 2013, Tully and Drew dated for a number of months. They frequented each other's Instagram feeds, enjoyed cute road trips together, and Tully even decided to move to Melbourne, where Drew happened to reside.
For some #bbau antics don't miss Sunday Tele tomorrow. Drew & tully loved up. Ed & jade not so much. Tim naughty pic.twitter.com/YnrxigZnOC

— Mick Carroll (@sundayteleed) November 9, 2013
Amid the aftermath, Tahlia didn't shy away from sharing her feelings to the media and casting doubt over Tully and Drew's relationship. "To me, that's a sham. Yeah, fair enough, after being on Big Brother you are a D-list celebrity and you have to ride it while you can because it's very short-lived, but when is it enough? It's ridiculous," she told Woman's Day in 2013.
"I'm at the point now where I don't know if, for the whole year and a half we were together, she was just a really good actor, or she has now totally lost the plot."
Sadly for fans deeply invested in Drully, their relationship was short-lived as the couple called it quits by January. Tully now lives in Melbourne, along with Drew, with the exes reuniting on her podcast Too Much Tully (a clever play on the criticism levelled at the 2013 season) where they discussed their breakup.
"I moved to Melbourne, I was all in. He wasn't," Tully said. "And then we had the additional issue of Drew suddenly being a mega hot, superstar model, and his head… your head just being fucking enormous suddenly."
Drew added, "It's a double-edged sword, without it [Big Brother] we would have never met each other, but what it turned us into made us not work."
In the years since the scandal aired, Tully and Tahlia have mended their relationship with the exes also debriefing about the scandal on an episode of Tully's podcast.
Tahlia has since moved on with a partner who pops up all over her Instagram feed, with the two recently celebrating a two-year anniversary. It's unclear who Drew is currently dating but Tully debuted her new boyfriend, Daniel Parisi, in December.
So there you have it! This takes us to Tully and Drew going back to where it all began: the Big Brother house for the 2022 season.
This is a '00s wet dream. Bring it on, baby! (And may I suggest dropping Tahlia into the house as a surprise intruder?! Go big or go home!)