Anna & Josh Have Been Crowned The Winners Of 'Love Island'
The sun has set over another Aussie season of Love Island, and tonight Anna and Josh were announced as this year's winning couple.
I wonder if they'll stay together for longer than 2018 victors Tayla and Grant, hey? I bloody hope so. Tonight's finale was an emotional episode, as all the islanders' loved ones visited the villa and met their new partners, before reliving their time in the villa with host Sophie Monk.
In the end, it came down to Anna and Josh versus Cartier and Matt but ultimately the Australian public voted for the longest-running couple to go home with prize money.
They're in love and just won #LoveIslandAU. Not a bad day for Australia's favourite couple Josh and Anna! pic.twitter.com/073Te8qZqo

— #LoveIslandAU (@LoveIslandAU) November 14, 2019
Josh was pressed to choose between taking the $50k for himself or choosing love aka Anna, and thankfully he chose love.
We chatted to the winning couple straight after the big finale!
On how it felt winning Love Island 2019:
Anna: "Oh my god surreal. I can talk for days and I could not string a sentence together. I was in shock. It was like a dream. Like, did we just win Love Island?"
Josh: "I think I was just in shock. It all just kind of flashed by very quickly. It was just such a surreal moment, I've never felt anything like it."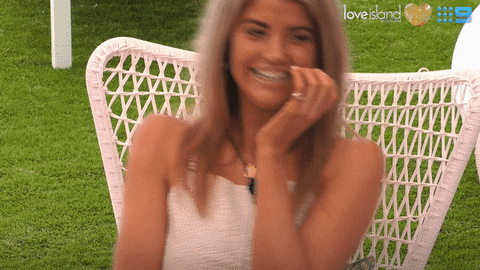 On Josh choosing Anna over the $50k:
J: "You could add an extra zero or two zeros and absolutely no way [would I keep the money] because I want to spend the money with Anna. There's only so much that money can buy. No way."
On expecting Cartier and Matt to take the crown:
A: "We thought they had it in the bag because they are both OGs. They've had such ups and downs and then they got together and have had a cute romance story, so we thought they had it in the bag. Because Josh and I both came in as intruders, so we just thought there would be no chance we would win."
J: "We thought they were going to win. We know Cartier was really popular and for good reason. We love Cartier so we thought that would have pulled a bit of weight."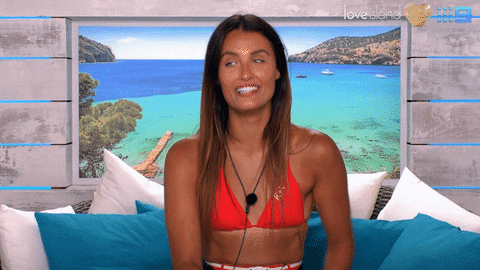 A: "Every week when there was a dumping Josh and I were like 'It's our time to go! We're out!' We thought every week and every single dumping that we were out so to end up winning was wild."
On Josh initially pursuing Cassie:
J: "Anna just gave me the evil eye. [Laughs] So it really started with me and Anna when I had my first conversation with her. We just kept locking eyes. We were both very giggly and smiling at one another and I knew then that Anna had caught my interest a lot more than Cassie, so I was happy to pull out of that race with [his brother] Luke and focus my attention towards Anna."
On what they'll do with the prize money:
A: "Since we got together, we've talked about going on holidays together. We've been in Fiji for six or seven weeks now, we've had cameras on us and we just want to take time and have a break to hang out just the two of us. We were thinking maybe Thailand or Bali, we are brainstorming at the moment but we don't have our phones yet. When we get our phones we will be flight shopping."
J: "In the villa, we were discussing going to Queensland but now that we've won well [laughs] but we will also give some cash to Lukey, we won't spoil him but just give him enough to keep him happy."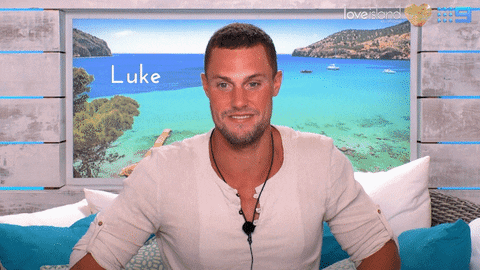 On whether they will move in together when back in Australia:
A: "Obviously, the money will help a lot going back and forth [to each other's hometowns] but the bigger picture for us is that we're planning on moving to Queensland together. Just starting something fresh with each other and seeing how that goes. Because we've spent so much time together, we are pretty much inseparable. Even in the villa people were like 'Aren't you guys sick of each other?' but we're like, 'No!'"
–
We wish the happy couple nothing but the best! They are so adorably loved up and it makes me sick!