Martha From 'Married At First Sight' Has A YouTube Channel & She's Spilling All The Tea
I understand that Married At First Sight finished a long time ago and we should all be moving on with our lives BUT there's tea being spilt and it's very important.
Like many reality TV stars, MAFS contestant Martha has launched her own YouTube channel to update her followers. In her first post she did a Q&A and a lot of the questions lead to her spilling all kinds of tea about her time on the dating show.
My thirst is very much satisfied. The 20-minute video has a lot of filler, so we've pulled out the spiciest stuff that Martha chose to share.
Here are the highlights from Martha's YouTube video!
Her thoughts on Jules
Replying to a question asking who on MAFS was the biggest snake, Martha said she found Jules to be the "biggest bully".
"I felt like she really iced Jess, Ines and I out and I feel like she was the reason for the divide between a lot of the girls. Because she was so self-righteous I just feel like she made the other women who did want to be friends with us and who did hang out with us, almost ashamed to."
She added that she thinks Jules influenced the other womens' perceptions. "I know for a fact I had a good relationship with Heidi and even Ning. Ning and I used to have a laugh. Cyrell and I were friends before shit hit the fan," she said.
On whether MAFS is scripted
This was a clear no. "We don't read a script, there is not a script, we're not fed lines. It's safe to say some of the storylines are sort of encouraged but it's not scripted, it is reality TV."
Later when she was asked whether they got paid to do the experiment, she said "We don't get paid to do MAFS, honey. I was stupid enough to do it for free."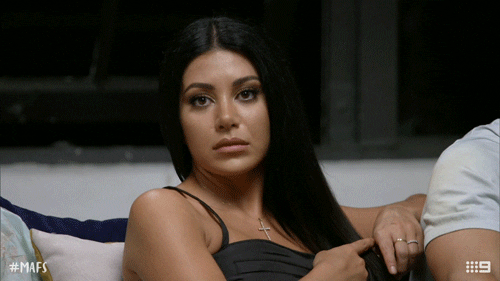 On whether she condones cheating
Martha reckons that there was more to the Jess and Mick situation than what was shown.
"I was not condoning cheating because it was a fake marriage. Jess and Mick were not together, they had been living separately since I think the second week that they met each other. I knew for a fact that Mick knew about Dan. Mick actually gave Dan his blessing, saying 'she's all yours.'"
On wanting to tell Tamara about Dan/Jess
Martha claims she tried to tell Tamara about Dan's infidelity but a producer prevented this from happening.
"I said to the producer I was going to tell Tamara [about Dan and Jess]," she said. "I was told I'm not allowed to tell Tamara, [that] it's going to ruin the storyline and then all our reactions are not going to be as natural."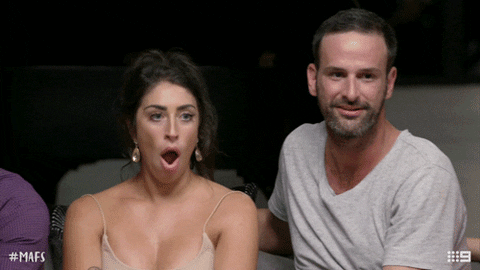 Since filming, Martha confirmed that she very rarely speaks to Jess, saying "I wouldn't say I'm still close with Jess."
On what happened between her & Cyrell after the wine incident
It seems things have settled down between Martha and Cyrell. "I liked her. I still like her. I don't have an issue with Cyrell at all. The thing is that we spoke after the reunion, after the wine [incident], we spoke, she texted me," she said.
Martha posted screenshots of messages she and Cyrell exchanged after the reunion went down which seemed to show that the two quickly quashed their beef.
On her relationship with Michael:
When asked whether she and Michael are faking their relationship, she yelled out "Babe!" and Michael appeared. Later when she was asked if she's in love with Michael she answered with a resounding "Yes!" adding "I'm obsessed with Michael!"
Earlier in the video Martha was asked 'if you could choose a different man to be matched with, who would you choose?', she called the rest of the husbands "rancid", so I reckon she was pretty chuffed getting Michael.
On the hateful messages she's received since the show aired:
Martha shared some of the abuse she was hit with after the show as she became one of the most hated people in Australia.
Some of the messages she posted were actually horrific:
Martha admitted she struggled to handle all the hate being thrown at her. "People wrote messages to me that were so nasty, you'd think I'd hurt their family members," she revealed. "Now I'm fine because I've learnt so much but at the time it was like I was falling into an endless pit."
–
We just hope she keeps making videos and the tea keeps on flowing.