10 Reasons Why Osher Günsberg Deserves A Gold Logie
There are no doubts in our minds that Osher Günsberg deserves Australian TV's greatest accolade.
We're talking about the shining phallic symbol of on-screen greatness, the Gold Logie.
With voting well and truly underway, our favourite host could be in the running to take home that weird, gold statue and to say it'd be a history-making event is an actual understatement.
Here are 10 reasons why Osher Günsberg deserves the 2019 Gold Logie.
1. He has more than 15 years of iconic hosting moments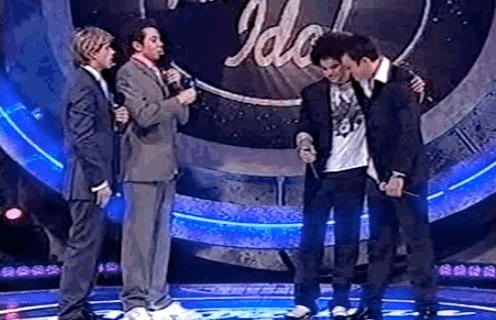 Before Courtney Act performed Leslie Gore's 'You Don't Own Me' in the semi-finals of Australian Idol in 2003, Günsberg (then Andrew G) turned to her and read out an audience member's question.
'Are you a real girl?' He under-handed the question.
'No, I'm an unreal girl," Act responded, beaming into the camera.
As a young, closeted queer boy, I remember feeling a sense of relief that someone in Osher's position could be so chill about a dude wearing a dress. Moments like this only highlight Osher's unparalleled hosting abilities, his natural tendency to provide the space, empathy and time needed for others to have their moment and shine.
---
2. He shines the spotlight on mental health
Since releasing his powerful memoir, Back, After The Break, Osher has become a much-needed advocate for mental health and vulnerability in Australian men. He's even a director of mental health charity SANE.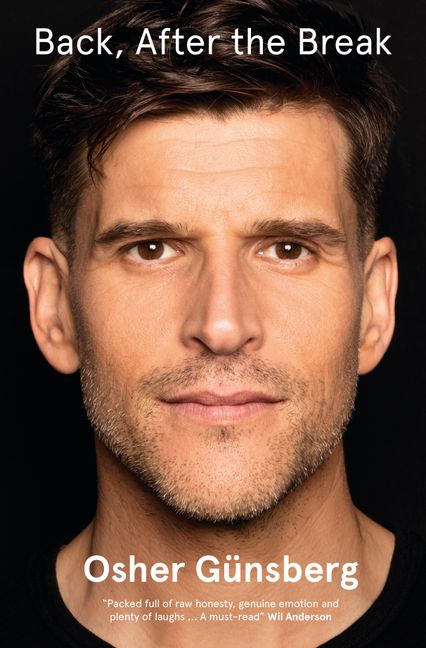 It's not often that successful men, particularly those with a mainstream media presence, feel comfortable sharing their own weaknesses — especially when these weaknesses encompass addiction, divorce, a complete mental breakdown, and the seeking of professional support.
While his visibility in this space probably lies beyond the sphere of a typical Logies checklist, it reinforces the fact that Osher adds significant enrichment to Australian culture, even after The Bachelor's end credits start rolling.
---
3. His hair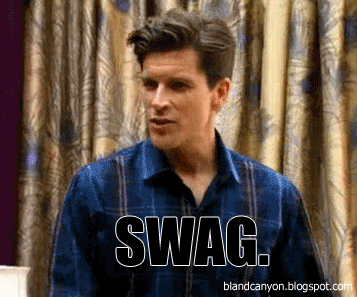 Since appearing as host of The Bachelor, Osher's thick, luscious hair has enjoyed a meteoric rise— both literally and figuratively. With past Gold Logie winners including the questionably haired Bert Newton, Ray Meagher and Scott Cam, I believe it's high time the Australian public honoured a man with consistent volume (and I say that as a bald guy).
Besides, I'd argue that Osher's strong, reliable quiff alone has delivered more joy (and memes) to the often depressed Australian public than other frontrunners have in their entire careers.
---
4. His nurturing of talent
He always offered a shoulder to cry on when contestants were eliminated from Australian Idol. He was there for Nikki Gogan when she got her heart broken and couldn't have been more genuinely empathetic when Matty J doubled over in pain as Georgia Love revealed that she hadn't chosen him to spend her life with.
Osher's innate nurturing quality is one of the reasons Australians continue to love the shows he is attached to — we trust that these everyday people are in good, caring hands.
---
5. He's got a baby on the way
Look, am I far too invested in the narrative that 2019 is Osher Günsberg's full circle moment and year to shine? Probably. But that doesn't change the fact that the year Osher becomes a father, he should also receive a little gold statuette to add to his family mantlepiece. It's just how interior decorating works. Sorry!
---
6. Wholesome personalities deserve to be rewarded
If you follow Osher on Instagram, you'd know that he loves little more than his beautiful wife, his stepdaughter, his morning coffee, his bike rides, his music, his workouts and the listeners of his popular self-titled podcast. If more Australians were to embrace the wholesome life, our culture and society would be far better off.
---
7. His sobriety
Talking with @toddsampsonOz on my podcast about how and why I refused medication the first time it was offered as a way to treat my anxiety.

I write about this time in my life in my new book. Podcast, book and live show tix are all here ->> https://t.co/aVKX9L2cqh 😉👍🏻 pic.twitter.com/otQ5EnvgQS

— Osher Günsberg (@oshergunsberg) August 21, 2018
Let's be real, award nights and alcohol go together like a horse and carriage — which is why Osher's impressive near-decade of sobriety makes him such an important role model. A clear-headed acceptance speech would make for a wholesome departure from the usual beer-fuelled larrikinisms we've come to expect from the Logies (and Aussie award nights in general).
---
8. He's not a one-trick pony
He podcasts, he presents television, he writes books, he delivers talks, he plays the guitar and he sings. In a field of strong media personalities, Osher stands out as a thinker, a thought leader and an empath.
---
9. The sheer longevity of his career
It's not easy to stay relevant in a crowded Australian media landscape, but Osher has managed to do just that — and for TWENTY years! From Channel [V] to Australian Idol to The Bachelor franchise, Osher has consistently made himself welcome in lounge rooms across the country.
He's offered comedic relief on shows including Thank God You're Here, voiced his political opinions as a panellist on The Project, leant his voice to Bondi Rescue and cracked the US market alongside Paula Abdul as host of dance competition Live to Dance. The man has survived TWO name changes and is nothing if not a hard worker.
---
10. He's never won a Logie. AT ALL!
The fact that Osher is yet to take out a Logie of any kind is quite frankly disrespectful and Australian voters should be laden with shame. Redemption will only come when we right our wrongs and deliver him the night's biggest honour.