RECAP: 10 Things That Happened On The 'Real Housewives Of Melbourne' Premiere
Everyyyyybooooody, it's time to shine, shine, shine! Real Housewives of Melbourne is back after over three long soul-crushing years without it.
In the years that Real Housewives hasn't been TV, bushfires have ravaged Australia, the entire world has been gripped by the COVID pandemic, Emily In Paris happened, and I realised I don't like mangoes. Coincidence??
This season's cast is missing OG housewives Gina Liano and Lydia Schiavello, but in their place are four new women: Simone Elliott, Cherry Dipietrantonio, Kyla 'Champagne Dame' Kirkpatrick, and Anjali Rao. Thankfully, series faves Jackie Gillies, Janet Roach, and Gamble Breaux are all back for some chaotic fun i.e screaming obscenities at each other over porcelain plates of salmon ceviche.
There was loads of new information to take in from the first episode of Rich Ladies Are Back And They're Still Rich, so as Kyla would say, let's pop the bubbly, champagne, champagne, champagne… or whatever!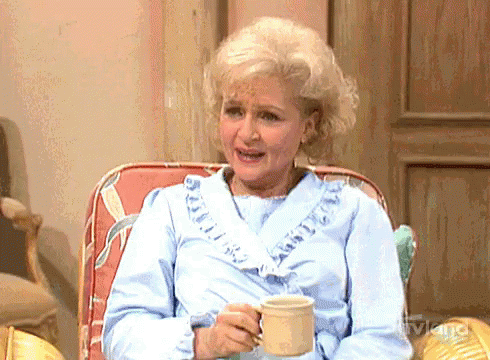 Here's what went down on the premiere of Real Housewives of Melbourne.
---
1. The new taglines are here and they're… something!
A tagline on Real Housewives is basically a big billboard. It should be funny, witty, but above all, a person's tagline should sell their personality and/or character. And for most of these, I ain't buying.
Let's score the new taglines because I'm not doing much else!
Cherry: "Life is a journey, not a competition."
Score: 1/10. This is possibly the blandest tagline in the history of Housewives. And yes, I remember Kristim Taekman's abysmal, "I may not be the sharpest tool in the shed, but I'm pretty." I just threw up in my mouth as I typed that.
Simone: "Keep your standards high and your stilettos higher."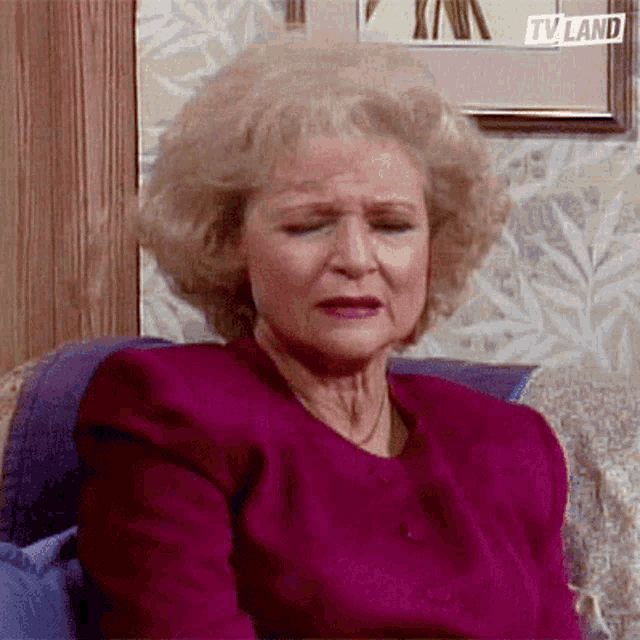 Score: 2/10. Meh. It's boring and similar to taglines I've heard 100 times before.
Janet: "I don't like trouble unless I've caused it."
Score: 6/10. This isn't super original but it does fit Janet's character perfectly — she is known for stirring the pot and is often the catalyst for conflict. A true messy bitch. Never change, Janet.
Anjali: "Fake news, I can handle. Fake people? Not in this life."
Score: 7/10. I don't mind this! Sure, Anjali is absolutely on the wrong show, but the tagline immediately establishes that Anjali is in the news business. It's witty, it makes a statement — quite a vibe!
Kyla: "Diamonds aren't a girl's best friend, champagne is."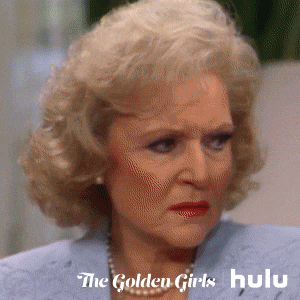 Score: 4/10. Kyla, I see you. This is the first step of Kyla establishing her brand as the champagne queen, as she owns a successful label and has made a name for herself peddling the stuff. Is it shameless and self-obsessed? Yup. Is women flogging their own products non-stop a hallmark of this show? Also yup.
Jackie: "Watch out world because I'm shining brighter than ever."
Score: 9/10. I shouldn't love this but I do. It's classic Jackie, when she launches into her psychic-motivational babble — I can't help but be hypnotised.
Gamble: "I'm no fool, but I don't mind acting like one."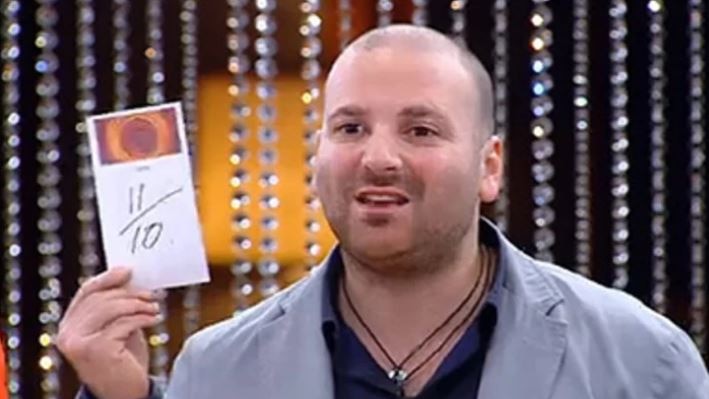 Score: 11/10. Flawless. This is how you tagline: take something iconic about yourself, sprinkle in a touch of self-deprecation, and it's just funny.
2. Gamble now breeds Pomeranians and that's the least weird part.
Gamble's life updates are the only ones that I truly care about. She reveals after releasing an "album of music", she became a registered pomeranian breeder, and we know this because she is actually bathing with her pomeranian offspring, which I now assume is what all breeders do. I've accepted it!
She speaks to her dogs in a Scottish/German hybrid accent and suspects one of her pups, Barry, is actually her own dad reincarnated.
If you were about to have a breakdown noticing that her husband Wolfie was nowhere to be seen, the light taken out of your life, the ground you stand on suddenly shaky, your entire existence starting to crumble before you then, well… same! But relax! He eventually appears like a beautiful laser eye healing angel in time to tell Gamble that she's spending too much time with her pomeranians. Gamble replies "They're my best friends," and reckons he's just jealous he's no longer her "top wolf pup".
Honestly, I love their marriage. This is couple goals right here. Gamble, Wolfie, and Gamble's reincarnated father-pom. That's the dream.
3. Jackie shares heartache over her fertility struggles.
In other happy news, Jackie and her professional rockstar boyfriend, Ben, are still together. In much more solemn news, Jackie reveals she's been trying to get pregnant — with countless rounds of IVF — but hasn't managed to carry a baby to term yet.
Jackie and Ben meet with Jackie's mum and the psychic reveals that she suffered a recent miscarriage — getting teary as she relayed how she felt the moment she was told there was no heartbeat in her scan. "Is there something wrong with me, can I not bear a child?" she remembered asking herself in the moment.
It's devastating and when Jackie cries, I cry. Thems the rules.
Another update among our OG housewives is that Janet is now dating and living with a filthy rich man named Sam. Go off, queen.
4. Gamble and Janet meet Cherry at a yoga class.
Gamble and Janet rock up to a yoga class which is being led by new housewife Cherry. We learn a bit about her, but the only facts that sunk into my withered, moisture-wicking body is that she's a fitness influencer from Brighton, has a "privileged lifestyle" (no way!), and a British accent.
For some reason, Gamble is dressed like she's auditioning to be Dolly Parton cosplaying as the next Tim Tam genie.
Once you see it, you can't unsee it.
Cherry cringes that Gamble is wearing wedges to yoga and tbh, I would probably also scold my friend for wearing wedges in 2021. Cherry reveals she's never left her children for a trip away and that's going be a yikes from me, dawg.
Gamble is not good at yoga. She is confused by what she misconstrues as the "downward doggy", "pulsing lunge" and "missionary" positions. In other news, Gamble has been banned from yoga studios Melbourne-wide, effective immediately.
I suspect that Gamble is not having a good time!
5. Cherry's mother-in-law is an icon.
Cherry's mother-in-law is introduced at a family dinner and seriously, she's everything I've ever wanted to be. She looks like a Disney villain who would slip poison into your dinner, hook up with your man, and steal your dogs to make herself a new coat.
When the subject of Cherry returning to work is breached, the mother-in-law pretty much tells her that her children should be the priority. At another stage during the dinner, she snaps at her son and Cherry's husband Andre that, "A fox collar is not a scarf Andre, it is a fox collar!" she seethes.
Seriously Andre, pull your head in.
Replace Cherry with this queen, you cowards.
6. Kyla arrives at her friend's house and immediately demands champagne.
I do the same thing! Weird.
Kyla brings her eight-year-old daughter — who is actually named Arlington — over to Cherry's for a playdate. In case you forget, Kyla is rich.
Cherry offers a green juice, but Kyla insists, "I really need champagne". She drinks the green sludge begrudgingly but insists Cherry pour the liquid into a champagne flute.
Quick intro of Kyla: she is known as the 'Champagne Dame', she owns seven houses, and has a "partner" Kyri who is both a boyfriend and business collaborator… err, sounds healthy! She is shown shopping with Arlington, and I reckon this little kid thinks she's auditioning for the eventual reboot of H20: Just Add Water in this scene — she's giving so much.
Kyla is having issues with her boyfriend, as they've been fighting constantly. They called off their wedding because Kyri said they bicker too much at work. She then says something that's pretty revealing about their dynamic: "The staff love him, our customers love him."
Ummm, what? That's your boyfriend, not your intern. This all sounds bleak.
7. Janet holds a lunch, inviting Cherry but Kyla tags along too.
At lunch, Janet pledges to Jackie that she won't drink alcohol in solidarity with her friend, who can't consume booze while undergoing IVF. Cherry was invited to the lunch and Gamble pretends to be annoyed Kyla came too but eventually forgets to follow through with her faux grudge.
Kyla's outfit… definitely happened!
I think the look she was going for was coming third runner-up on Fashions on the Field, but in reality she looks like a drag queen threw up on a cowboy.
Janet's waiter Hugo is a total himbo: he kept disappearing, he can't open his eyes completely, he doesn't know how to pour beer, he forgets to pass around the canapés, and doesn't know how to deliver food, or speak in full sentences.
To this day, I worry if he is still lost in Janet's house. I hope he's happy there.
He reminds me of a certain other iconic side-character — Gina's personal assistant, Josh — they both share the same vacant gaze, and inability to carry out the simplest tasks that they're hired to do.
Note that both himbos' hair is rather large… it's full of information they'll never know how to use!
8. Kyla brought her own glasses to Janet's lunch… which is a very big deal.
Kyla starts flogging her own champagne glasses, basically telling Janet to bin her own crystal and use her glasses instead. She then lectures the women about champagne etiquette for about five hours, before raising a glass to give a speech.
"Isn't it Janet's party?" Gamble interjects. "I'm going to raise it in her honour" Kyla replies.
The ladies are thrilled.
Do you reckon Kyla likes champagne, or nah?
Kyla every second of this episode:
In the kitchen, Janet complains to Gamble about Kyla hijacking her lunch to spruik her wine glasses. Back at the table, Janet — the queen of spreading unverified rumours — asks Kyla if her last marriage ended because she caught her husband watching porn. Kyla claims that she caught her ex-husband in bed with two other women. Janet doesn't believe her. I simply need more information. This two-minute convo is juicier than the entire episode.
Jackie gives Kyla an unrequested reading. She essentially tells her that her relationship with Kyri is doomed, leaving Kyla devastated. Then Jackie is like, "SPA DAY SOON, RIGHT?!"
9. Newcomer Simone gets a reading from Jackie.
Another housewife? In this economy? That's right, Simone is here and she really likes buying shoes worth more than all the furniture in my apartment. Simone is a business manager and mother-of-two from Toorak, with a penchant for Christian Louboutins, who hangs out with a group of identical blonde white women, suggesting she belongs to some Aryan race cult.
Jackie rambles random words at Simone, before telling her she needs to take off her engagement ring so she can move on from a past relationship. Simone is left devastated. Jackie invites her to spa day.
10. Kyla said via an alleged text that the women need to dress better.
It's time for Jackie's fateful spa day! Leave your emotional turmoil at the coat check, ladies! I hear a deep tissue massage does wonders for deep-seated trauma. They all greet new girl Simone, as Janet says privately, "Simone is gorgeous but heaven's above, weren't we all when we were her age. We've all had our time." It feels like Simone is being handed a compliment while being head-butted with an insult. I love it.
Spa day starts off with Kyla telling a bunch of Melburnians they shouldn't wear black, before she makes ageist comments towards Janet, asking when it comes to fashion "is something not appropriate after a certain age?"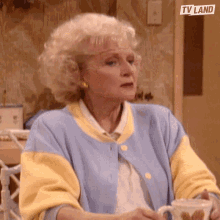 Janet cringes, I cringe, the entire population of Australia cringes.
But of course, Janet has some tea up her sleeve — well, spilling out her sleeve. She drops that she heard Kyla had said that when she attended Janet's lunch, she texted Cherry that Cherry had to "lift her game" in terms of her fashion choices.
Cherry confirmed this to the other women, adding that Kyla also said there was some "lazy fashion" being exhibited among the group. It gets heated between Janet and Kyla, as they end up yelling at each other across the room.
Simone is having fun.
Kyla doubles down on her ageism, saying in a separate voxxie that Janet's reaction was "something I'd expect from a 16-year-old girl, not a 60-something-year-old woman."
Yikes. Kyla is already becoming a huge champ-pain in everyone's ass, am I right????? (This show has truly changed me.)
Until next week, fam!
–
You can stream Real Housewives of Melbourne On Demand on Foxtel.