Everything We Know About The 'Married At First Sight' Reunion
In a few weeks, the hotly anticipated Married At First Sight reunion will be hitting our TV screens, with old cast members rehashing their lives during and after the show that catapulted them into being household names.
Rumours are already flying about what exactly went down during the reunion, and some of the cast have even spoken out about what happened during filming and it all sounds dramatic AF.
From Cyclone Cyrell and Jessika Power having it out, to Nasser storming off, and a newly formed friendship between Ines Basic and Cyrell, it's safe to say we're in for a wild time.
Here's everything we know so far about the Married At First Sight reunion episodes: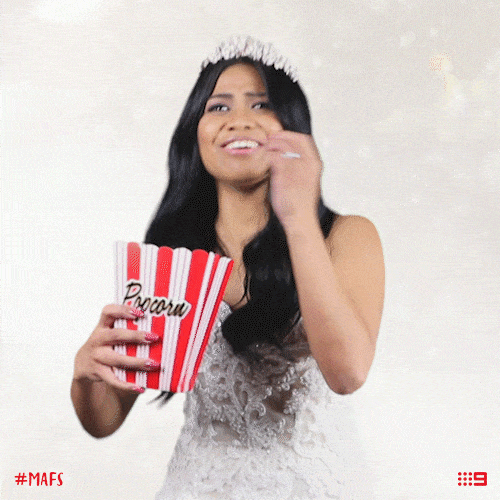 The argument allegedly kicks off after Cyrell accuses Jessika of "trolling" her baby son, Boston, and items were thrown around, including a glass of wine.
Cyrell has since confirmed the wine throw, taking to Instagram to reveal that "it felt good at the time."
"I don't know about you guys, but I'm not going to be fake just because I'm being recorded on national TV. Stop talking about my son, my partner, my relationship, my upbringing… and mainly how I should [act] now that I'm a mother," she said on her Instagram Stories.
View this post on Instagram
2. Jessika has since denied speaking ill of Cyrell's son with Love Island star Eden Dally, in a statement to The Wash.
"I never spoke negatively about her child. In fact, I actually refused to comment when I was asked my thoughts on their breakup last year due to an [alleged] cheating scandal. She was pregnant then, and no matter my thoughts or differences, I knew Cyrell would have been under a lot of stress. And that could have affected her baby's well-being, and I would never comment when an innocent child is involved."
3. Jessika also said Eden Dally proposed a publicity stunt with her before his relationship with Cyrell.
"Cyrell says I bullied her and spoke about her child. I said, back in August 2019, that I thought her relationship with Eden was fake for publicity. Yes, it was wrong for me to slam their relationship, but Cyrell has done her fair share of bullying to me. Eden also [allegedly] proposed a sort of media stunt with me just after Dan [Webb] and I broke up, so I guess it was an assumption," she told The Wash.
4. The reunion was filmed across two nights, and will be edited down to two episodes.
The first episode will be the dinner party drama, before the second episode wraps everything up with the experts. We miss you already, Trish.
5. Dean Wells filmed an Instagram Live to shed more light as to why Nasser walked out.
After explaining that a lot of the feuding amongst castmates came down to who had said what about each other on social media, Dean then said Nasser copped some heat for his comments over the years. "Nasser was the front of most of the anger. He has trolled everybody mercilessly, so everybody attacked him. He stood up to try and make a speech at one point, and everyone just went, 'Sit down Nasser, nobody cares what you have to say,'" Dean said.
View this post on Instagram
6. Jessika and Ines also apparently have a fallout.
If you pay any attention to Instagram, you may have noticed Ines and Cyrell commenting on each other's posts, which is odd considering Ines used to be BFFs with Jessika. Ines apparently calls Jessika out for something at the dinner party, and many are speculating it has something to do with their former friend, Martha.
Speaking of Martha, another persistent rumour swirling is that Martha was told she had to do the All-Stars reunion to drum up publicity for her upcoming appearance on Celebrity Apprentice.
Juicy.
7. Lizzie and Seb were the only cast members from the 2020 season invited back.
After a lacklustre season, Lizzie and Seb were the only ones reportedly invited back for the reunion episodes. At least ONE love story came out of 2020, right?
View this post on Instagram
–
The Married At First Sight reunion will kick off January 31, with the second episode due to air on February 7.