Macca's Has Released A Tim Tam McFlurry & Christmas Has Come Early
The dessert Gods have blessed us! For a limited time only Macca's will have a Tim Tam McFlurry available and it's an early Christmas miracle.
The new McFlurry is available on Uber Eats from November 24 before it'll be launched in McDonald's restaurants nationwide on December 1.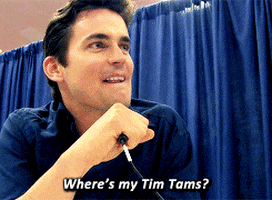 The Tim Tam McFlurry kicks of Macca's huge summer campaign, with new menu items, flavour combos, and collaborations hitting the chain from now until February 2022.
But back to the McFlurry: Macca's describes it as "a velvety soft serve with crunchy biscuit pieces and a smooth milk chocolate sauce, the Tim Tam McFlurry brings together two Aussie icons to make a delicious, one-of-a-kind dessert."
IDK about you guys, but I need one in my mouth ASAP and honestly this should be included on the breakfast menu too.
Make it happen Macca's!
In other Tim Tam news, check out our definitive ranking of Tim Tam flavours here.