Precious 'Bachy' Angel Vakoo Tells Us About Her Cocktail Party Wardrobe Malfunction
We were all very cut up watching The Bachelor last night when Dr. Matt sent home our queen Vakoo, the giggliest, most fashion contestant of all.
So what if they had some very tepid one-on-one time, where she straight-up admitted she wanted to focus on her career and go travelling rn?
The 23-year-old brought her own damn red carpet runway to the mansion! The nation collectively lost our minds when she disappeared halfway through episode two! She demonstrated what a bouquet catch she is! Her commentary was the best commentary.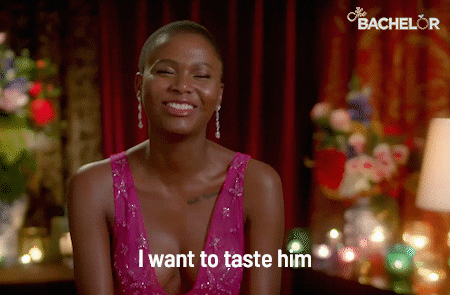 Same.
Vakoo is my president.
Punkee chatted to the still single (how?) Vakoo about Tinder, her boobs popping out of her dress during a cocktail party, and becoming a fan fave.
Here's what Vakoo had to say about her time on The Bachelor:
On being sent home after giggly one-on-one time with the Bachelor
"Obviously it hurts that the guy you like is not into you – that always sucks. So I was really, really sad. But I think because I had prepped myself the whole day I took it better than I would have if I didn't expect it.
"From the date I knew [a connection] wasn't there for him, and I would rather him just be honest with me and send me home instead of keeping me there while not having feelings for me. I wouldn't want him to lead me on. So I'm thankful for him sending me home, and I still just respect him and only have nice things to say about him. I think he knew that I was a good person too because he walked me out and he was really nice. I like that he did that, it shows a bit of respect as well."
On being kicked out for being too young – even though she's Abbie's age
"I think as soon as he brought up my age [on the date], I was kind of like, 'Mmm, this is already probably not a good sign.' And then obviously when he was like, 'So cheese, huh?' I was like, 'Yep, this is definitely not going good' [laughs]. So I did know. I had a feeling, but I think we did have a good conversation, we actually did talk, but I think it was very surface-level and just mates kind of chat. I knew within myself as well.
"[Bringing up my age] just caught me off guard because I knew there are girls [in the mansion] that are 23 and 24 and stuff. So I kind of felt like well, what has he seen in me that he felt the need to bring up my age? From when he brought that up, I was already getting upset about it. And then I think I just kind of shut down anyway, because then I was like well, you obviously are trying to get a reason to not have something to work with me, you know? I was really shocked and I was surprised, but it is what it is."
On what she really thought about Dr. Matt
"He has a lot of qualities that I look for in a partner. We were always laughing and joking around. I think he's a good guy. If I saw him at a bar I would approach⁠—I mean I wouldn't approach him but I'd give him the eyes to let him approach me!
"There wasn't chemistry between Matt and I. I felt nice being around him. It was a nice feeling. But I didn't see stars and like, you know, sparks flying.
"If I had gotten another chance, I feel like it would have been better. Because I'm all about working on things. I don't expect anything to happen straight away. But obviously, [The Bachelor is] time management and it's a game."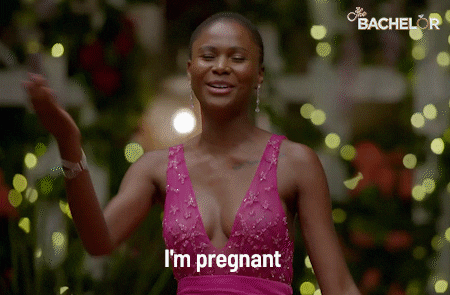 On Dr. Matt's chivalry when she suffered a wardrobe malfunction
"There was this part at a cocktail party when, I wearing a blue dress and the wig, and [Matt] actually came up to me and wanted to talk to me. We were talking and then I went to hug him because we were laughing about something, and my dress falls and my boobs literally fell out of my dress.
"I'm hugging him and I'm like, "Matt, my tits are out.' He's like, 'What?' I'm like, 'My tits are literally out.' And then he's like, 'What do you mean?' So he took off his jacket and put it around and covered me so then the cameras wouldn't see anything. I just thought that was so lovely I wish that was shown."
On the huge outpouring of support she received from The Bachelor fans
"It felt really good, because I didn't expect it. I genuinely didn't expect to have so much love and people rooting for me. It's been so overwhelming but in a great way. I just wanna make everyone proud. I just feel like I'm glad I went on the show because now I'm having such a good reaction and people got to see me for who I am. I'm happy that people got to see that and they didn't just judge from the initial, 'Hi, my name's Vakoo' [laughs]. So I'm really happy."
On whether Australia fell in love with the real Vakoo
"The way I was portrayed is just literally like how I am. All my friends when they were watching it, they're just like, 'That is so you.' I had a really positive experience. I cried a lot, but I'm just an emotional person. I'm really glad that I just stayed true to myself, and did what I believe in."
On copping racist comments on Instagram during her run on The Bachelor
"Going into the show, I had actually talked to the psychologist. I had told her that [racism] was one of the main things that I was a bit scared about. So I was prepared for it, but I feel like you think you're prepared for it, but then when you see the comments, it just hits you really hard. The first time when I saw someone comment the N-word on my picture, it took me by surprise and I was so shocked.
"Just seeing other comments and stuff just based on my skin colour is just so—because I haven't really experienced racism, I don't really know how to take that stuff. So when I see it, I took it really hard. But I kind of expected it just because some people are just not—because older people watch the show, people that are set in their mindset. I wasn't clueless. I was aware of what I was getting myself into."
On deciding to go on The Bachelor because Tinder kinda sucks
"Tinder wasn't working for me anymore. Hinge is just not a good time. So I was like, 'You know what? Why don't I try to find love on national TV?' Every time I've watched the show I feel like the kind of guys that they get are just so mature and they know what they want and they're so set. I think I really wanted that and I wanted to find that. So I was like, why not give it a chance?"
On who she reckons will go on to win The Bachelor
"Just going based on the dates that I've seen so far, I think Chelsie has a really good shot. The chemistry was really [there]. Since day one, I said it to her. She'd always be like, 'He doesn't even know my name'. Oh my God. I would be like, 'Chelsie, trust me. I think you guys would be a great match.' So that's who I'm rooting for."
On returning for Bachelor in Paradise (please)
"I would do Bachelor in Paradise. I feel like it's a good opportunity because there are so many men – more men, more women – and I feel like it'd be a much more relaxed environment. I think it'd be a good time."
Goodbye to the gorgeous giggly Vakoo. We know you'll have no trouble finding the right person for you. 💞 #TheBachelorAU pic.twitter.com/HdFnsSbU2T

— The Bachelor Australia 🌹 (@TheBachelorAU) August 15, 2019