I Went Shopping At Kmart & Left As A VSCO Girl
In the last few months, there's been growing interest in a hilarious new phenomenon: the VSCO girl.
So what the hell is a VSCO girl? Well, it sums up a wealthy and somewhat privileged Gen Z subculture, with the name itself coming from a photo editing app popular among young women. The idea of the VSCO girl first gained traction on YouTube and has since exploded on TikTok, and has become synonymous with sayings like "sksksk" along with "and I oop."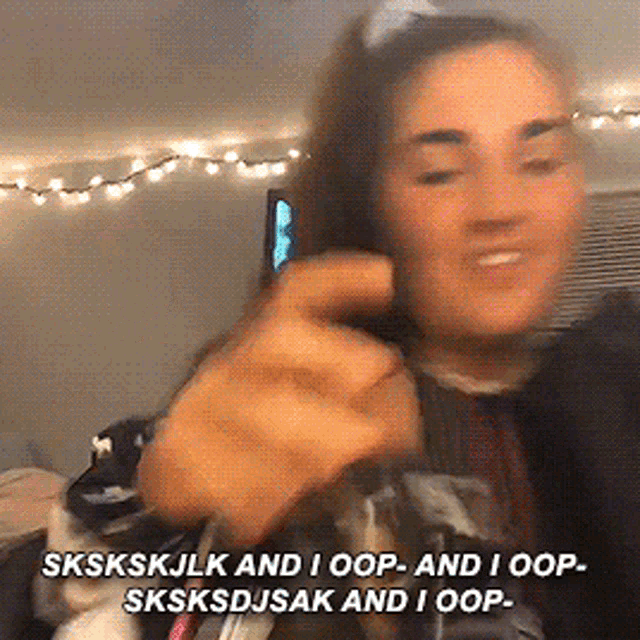 It's the kind of girl who thinks carrying around a hydro flask will save the planet. It's the kind of girl that always has a scrunchie on their wrist, ready to lend out to a girlfriend. It's the kind of girl who only tries a product if it's endorsed by her favourite influencer.
In short, VSCO girls are the basic white chicks of 2019.
bro i was just invited to a fucking "vsco girl sleepover" like i don't even have a sea shell necklace how the fuck did i get invited

— shelby 17 (@alfredschambie) July 30, 2019
what do vsco girls wear on their wrists?

skskskskskskrunchies

— tash FINE LINE WEEK (@twoghstscth) August 8, 2019
But could I, a cynical 30-something-year-old, actually transform into a young, carefree VSCO girl? As someone who doesn't like to spend a lot of money on fashion (I have Netflix, Stan and Hayu subscriptions to pay for!) I decided the best place for this youthful metamorphosis was Kmart.
It turns out Kmart is a VSCO girl's dream.
Here's Our Guide To Becoming A VSCO Girl At Kmart:
#1. Buy scrunchies
A VSCO girl without scrunchies is like an angel without wings.
Kmart scrunchie trio: $5
#2. Buy an oversized t-shirt
The bigger the better, ideally the t-shirt is so long that it totally covers the shorts you're wearing underneath. The slogan can be super vague — the more generic the better. So this shirt that simply said "Sunshine," more than sufficed.
Kmart print t-shirt: $8
#3. Slide on some shorts (you definitely won't see)
It really doesn't matter what shorts you choose but the shorter the better as you want to give the illusion that you're not actually wearing anything under your t-shirt. You can really use any shorts you already have but I thought these denim ones were cute.
Kmart denim shorts: $15
#4. Buy some Birkenstock-style shoes
A must-have for the VSCO girl look is a pair of two-strap Birkenstocks. Sadly, Kmart does not sell the brand but I found these cheapies that did the job.
Kmart beach slides: $5
#5. Buy a seashell necklace
A VSCO girl assemble is incomplete without some kind of shell necklace — displaying an intense devotion to the ocean. The turtles simply will not save themselves.
Kmart shell turquoise beads necklace: $4
#6. Buy a Fjallraven's Kanken-style backpack
The VSCO girl backpack is pretty specific – it's a pricey Fjallraven's Kanken backpack – but I had to make do with this pastel pink one in a similar style.
Kmart canvas backpack: $20
#7. Buy a Hydro Flask
If you don't leave the house with a hydro flask, you cannot call yourself a VSCO girl. Sadly Kmart doesn't really stock that specific drinking bottle but I made do with this insulated water bottle for aesthetic purposes.
Kmart floral drink bottle: $7
The Results?
I was honestly living my best VSCO girl life. This outfit is so much comfier than what I wear on the daily. While the scrunchies on both wrists were a little tight, the looseness of my t-shirt made up for it.
Maybe I need to become a baggy tee kind of girl?
I also really enjoyed having such a large backpack. Would I fill it with 500 scrunchies? Who knows! But the option was there!
While I tried my best to get a t-shirt to cover my shorts, I'm a tall bitch and this was never going to happen. I guess a lot of VSCO girls are either short or you know…teenagers, so maybe that's how they get their shirts to look so long.
After my short stint repping nothing but breathable cotton and comfy sandals, I learned there's a lot of great things about being a VSCO girl. Your wrist is never without a scrunchie, so you can always tie your hair up. Your hand is never without a hydro flask, so you'll never get dehydrated! Plus, you have a huge backpack to carry all your necessities.
I felt like an incredibly chic Bear Grylls.
Leaning in to being basic is honestly liberating. I reckon life would be a lot simpler if we all embraced our inner VSCO girl.