I Shopped At Kmart To See If I Could Put Together A Thot-Worthy Outfit
If you live in Australia there's a good chance that you spend your weekends (and weekdays, no judgement here!) hitting up Kmart for some bargains.
Kmart has amassed a legion of fans, but how does its clothing range size up to other fashion brands? Is this a place where a thot can shop?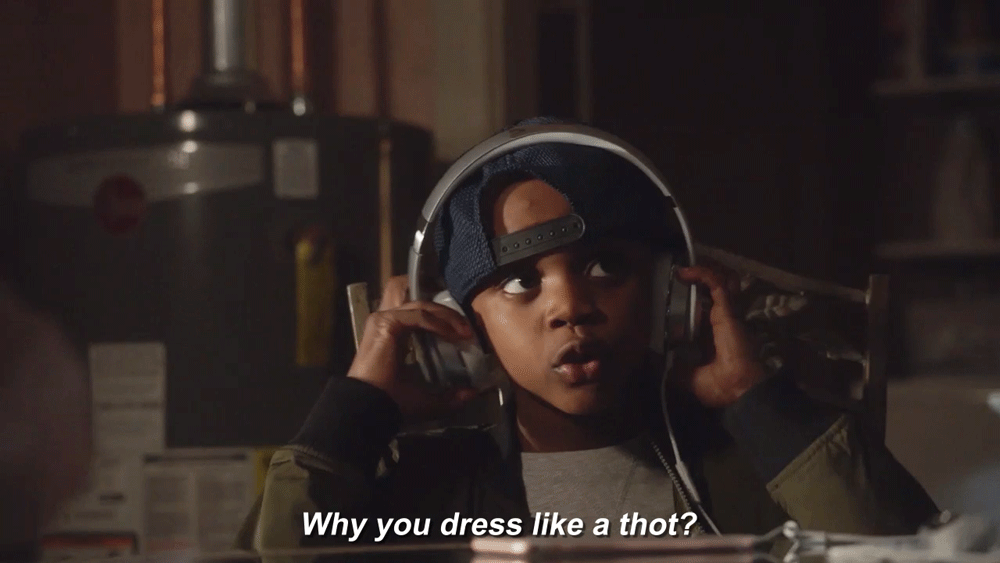 This is a very important question that needs addressing right now.
We all want to look our best but being a thot can be bloody expensive, so I decided to challenge myself to find an affordable going out outfit from Kmart…of all places.
Not going to lie, it was tough but I reckon I pulled it off.
Here's my attempt to put together an outfit from Kmart fit for a thot:
Firstly, every hoe-fit needs a pair of hoe boots. Kmart's choice of boots is, yeah, not great. These were the best ones I could find. Not super fashionable but they'll do the job.
Boots: $30
Next up I needed a short skirt. Since it's winter this wasn't easy to find. Across the aisles, all I could see was mostly long skirts or cotton wraps which just isn't the thotty life.
Thankfully, I found one skirt that looked a tiny bit like leather and was tight/short enough for my liking.
Skirt: $15
Now I had my skirt, I need a ~ nice top ~ but the main issue was that since we're off-season right now most of the tops are long and all about covering up. HELL NAH.
The thottiest top I found was this tight, burnt orange, cleavage-baring top. I'm actually into it.
Top: $10
However, when I put the top on in the changerooms, let's just say it did not cover up all of my…ummm… assets. There was just too much cleavage happening and I wanted something to wear underneath to mix things up.
I checked out the underwear section for a bralette with an interesting detail but found nothing. Then I somehow stumbled into the sports bra section (I don't know her?) and found this thotty number.
Sports Bra: $9
With my full outfit picked out, when I tried it on I realised something was missing. I just wasn't projecting thot. Then all of a sudden I had an epiphany. Sunglasses. A true thot has a pair of shades permanently fixed to their face at all times.
Sadly, Kmart's sunglasses range is not overly cool. Just a lot of outdated styles and I really wasn't vibing the women's assortment. So I had to improvise like a true thot and found some acceptable frames in the men's section.
Men's Sunglasses: $8
The sunglasses truly took my whole look to the next level.
Get ready for 'Kmart Thot' transformation time!
This is me normally, just your typical trashbag person trying to live her best life:
(I don't always wear garbage bags, I promise. Only on laundry day.)
This is the NEW ME courtesy of Kmart:

I have literally taken myself from trash…
….to thot!
What did it cost all up?
The final sum was $72 which for an entire head-to-toe outfit is pretty damn great. While I doubt I'll ever wear these boots or sunglasses again, I dig the rest of the ensemble and might add it to my rotation of looks.
With a little (and I mean little) creativity you can become a 'Kmart Thot' too.
If I can achieve it then you should believe it.