WATCH: Matty J Just Recreated THAT Beaver Tampon Ad & It's Actual Art
ICYMI our 2017 bachelor ain't no regular bachy – he was also the face of the weirdest tampon commercial the noughties produced: the beaver ad.
Just after The Bachelor series kicked off, it was reported that Matty J starred in a tampon ad in the early 2000's. It wasn't just any odd commercial either, it was especially memorable as it controversially included a stuffed beaver. Real subtle guys.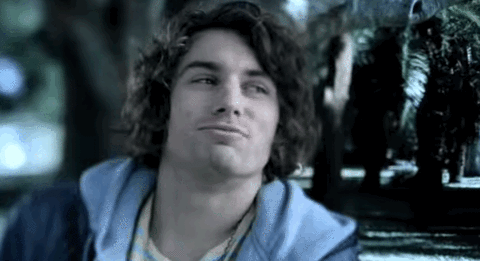 But now Matty has recreated THAT ad while appearing on Stav, Abby and Matt – with Osher yesterday.
Abby took on the role of the girl, who is daydreaming about the items she would take with her on a deserted island. Matty was taken back to his early years, when he decided curly mop-hair was totally fetch.
Here's the original Kortex ad for a bit of a refresher:
He didn't even need the old script either. When Osher handed him his lines, he clapped back "I remember it!'. He sure did. What a beautiful performance, even the beaver would be proud.
Check out the video below:
Hand this bloke a trophy of some kind!