8 True Crime Shows To Stream After 'American Murder: The Family Next Door'
Every so often, a true crime story comes along that makes you feel sick to your stomach. And that's how many people are feeling after watching Netflix's latest documentary American Murder: The Family Next Door. It's legit like a horror movie.
The film recounts the tragic story of the Watts family murders, which saw a pregnant Shanann Watts and her two daughters mysteriously disappear from their Colorado home in 2018, before the father Chris Watts confessed to their brutal killings. The hour-and-a-half documentary is different to any true crime show I've seen before. The film is pieced together from real life footage of family videos posted on Shanann's Facebook page, along with police clips which expose Chris' methods of deception every step of the way.
Have y'all watched #AmericanMurder on Netflix?! I'm literally shaking… he really killed his wife, two girls, the baby on the way…. just to be with his side piece?! pic.twitter.com/bdxSKjGwCR

— Jessica Fyre💫✨ (@TheJessieWoo) October 4, 2020
The personal videos make the story feel even more intimate and watching the footage of Shannan's daughters in the months leading up to their murders is heart-shattering. If you've already watched the film and your true crime thirst still isn't quenched, then these eight docuseries and films should be next on your to-watch list.
Here are eight true crime docuseries and films similar to Netflix's American Murder: The Family Next Door:
---
1. The Disappearance of Maura Murray, 9Now
This case is super creepy and follows the lead-up and aftermath to the disappearance of Maura Murray, an American college student who disappeared after crashing her car in New Hampshire. There's a lot more to the story and believe me, you'll get HOOKED. I binged all six episodes in one night (and was so spooked, I had to sleep spooning my cat.)
2. Murder In The Bayou, Stan
Another enthralling, albeit horrifying story. Between 2005 and 2009, eight women were found dead in drainage canals in Jennings, Louisiana. The deceased turned out to be local sex workers and drug users and they were all between the ages of 17 and 30. This is only the beginning of how the women's lives were interlinked, and I won't give it all away but I'll just say it's a complex series treated with sensitivity towards the victims, whose murders still remain unsolved to this day.
3. Cold Justice, SBS On Demand
Hosted by Walkley Award and Amnesty Media Award nominee Allan Clarke, Cold Justice investigates cold cases of murdered Indigenous Australians — which in light of the Black Lives Matter movement is more relevant than ever. The first season's episodes retrace the murders of 17-year-old Stephen Smith, Theresa Binge and Louis Roberts, among others.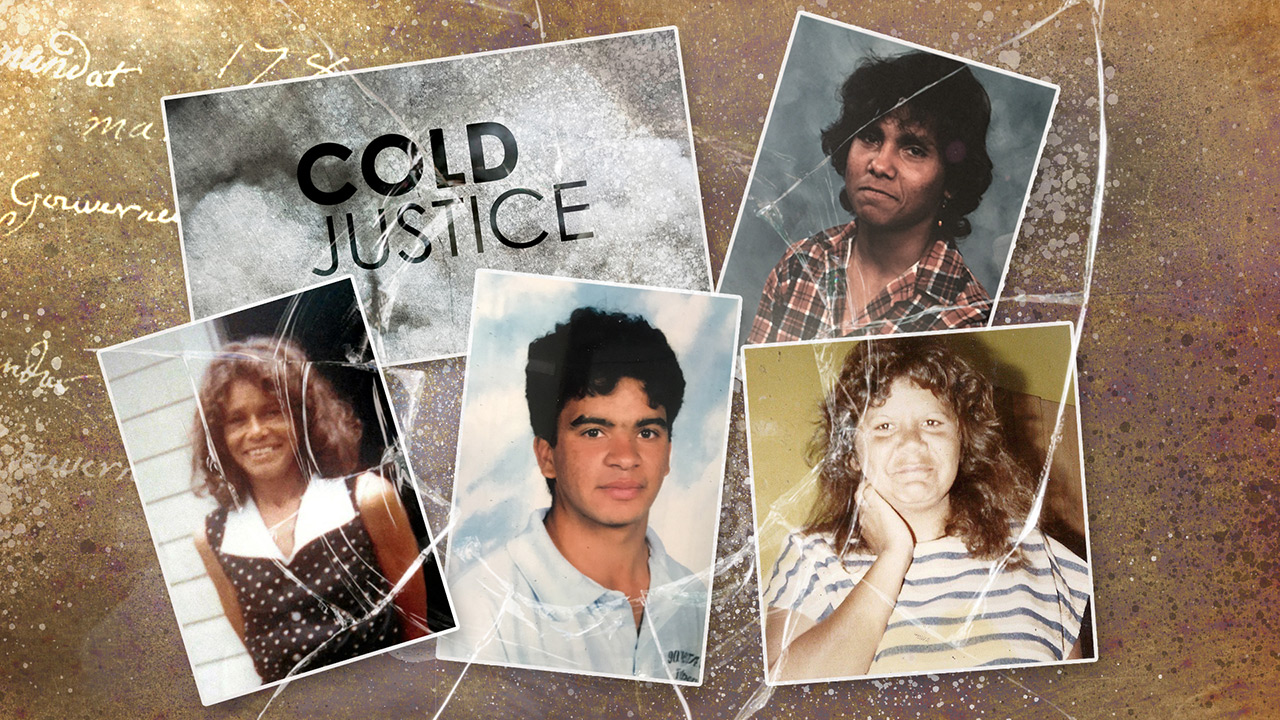 4. 7News: Family of Suspects, 7Plus
This is another tale that reads like fiction but is actually real and happened in Australia. On New Year's Eve in 2005, millionaire Michael Griffey was found dead in his garage after being shot in the head in Pakenham in Victoria. He was left there to rot for days, with no one checking on him — and all of his family are the suspects for his murder. This true crime film presents new evidence that could finally close the cold case.
5. EXPOSED: The Case Of Keli Lane, ABC iView
This three-part docuseries follows investigative journalist Caro Meldrum-Hanna as she dives into Australia's most notorious crimes: the conviction of Keli Lane for the murder of her baby Tegan, who disappeared in 1995. Keli was a former Australian water polo player, and is serving an 18-year prison sentence, and this series questions whether the courts convicted the right person.
6. The Devil You Know, SBS On Demand
This story is DARK. Probably the darkest on the list (besides American Murder), so if you're squeamish and don't like hearing gory details then steer clear. If not, then you've hit the jackpot. The five-part series retraces the crimes of Pazuzu Algarad (aka John Lawson), a satanist with sharpened teeth and a host of loyal followers, who was charged with the grisly murders of two men in his mother's North Carolina home.
What this series does better than many I've seen before is showing all sides of the story, while shining a light on factors such as poverty, drug addiction, and mental health that can lead to people falling through the cracks of society.
7. Rebecca Zahau: An ID Murder Mystery, Foxtel
Now THIS is truly a baffling and mysterious case — and there are two deaths. The son and girlfriend of billionaire Jonah Shacknai both died within a matter of days of each other in 2011. Each of their deaths happened under mysterious circumstances inside Jonah's Coronado mansion, and the families of victims — Max Shacknai and Rebecca Zahau — are pointing the finger of blame at each other.
8. Tell Me Who I Am, Netflix
This isn't strictly a true crime doco, but I'd recommend this for anyone wanting to go on an absolute emotional rollercoaster. I stumbled upon it by accident while scrolling Netflix, and I don't recall ever watching something as gripping. Tell Me Who I Am begins with Alex Lewis waking up from a three-month coma after a motorcycle crash, with his memory erased and the only person he recognises is his identical twin brother, Marcus.
It's up to Marcus to tell Alex about their upbringing to fill in the blanks and he tells his brother they had an idyllic childhood. But this is a lie, Marcus covers up the heinous crimes committed against himself and his brother by their parents. The documentary is divided into three parts, with both Marcus and Alex sharing their sides of the story, before the brothers try to mend their broken relationship. This is a VERY disturbing but important watch. Trigger warning: sexual assault and rape.