I Will Never Get Over Bec From 'MAFS' Saying She Kissed Her Brother
Well, it's over, folks. Married At First Sight has officially come to an end and boy, was that a whirlwind. There were scandals, there were fights and there was a fuckload of gaslighting but now, we can finally close the book on this batshit crazy season.
But, before we do, we need to talk about what happened in the Married At First Sight finale and that's Rebecca's insane backpedalling.
Bec, What The Fuck Was That?
In case you missed it, Bec and Jake reflected on their rollercoaster of a relationship before the Married At First Sight experts hit 'em with a plot twist.
Before Bec and Jake were allowed to sit back on the couch with the rest of the participants, John asked Bec for some clarification on something. He then proceeded to show them (and the rest of the MAFS cast) a video of Bec kissing an unknown man.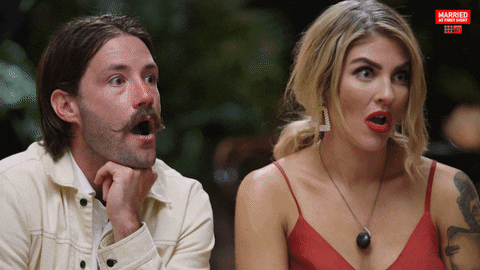 And sure, while this was certainly shocking, what was even more shocking was Bec trying to convince Jake that it was her brother! That was until Jake demanded they rewind the tapes and it was obvious that Bec couldn't keep up the charade anymore. Watch it all go down here:
Beck's kiss and tell 😘 #MAFS pic.twitter.com/P7A7UBsmYO

— Married At First Sight (@MarriedAU) April 18, 2021
It's safe to say, Married at First Sight fans couldn't handle what was happening before them.
IM SCREAMING THAT BECK WOULD RATHER HAVE PEOPLE BELIEVE HE AND HER BROTHER ARE INCESTUOUS THAN ADMIT SHE CHEATED #MAFSAU #MarriedAtFirstSight #MAFS

— nils sjöberg (taylor's version) (@JTCC2013) April 18, 2021
Sorry but Bec saying it was brother is way worse than her making out with someone else. I will NEVER get over this lmao #MAFSAU #MAFS

— Michelle Rennex (@michellerennex) April 18, 2021
Exclusive new pics of Bec and her brother 🖤 #MAFS #MAFSAU pic.twitter.com/of5xHq8avq

— Georgia Love (@GeorgieALove) April 18, 2021
Dear Bec,

Always come clean over a sneaky kiss with an old boyfriend than saying you snogged your brother. ALWAYS #MAFS #mafsaunz #MAFSAU

— Best Foot Forward (@toomanydeejays) April 18, 2021
I love how, when faced with admitting incest or cheating on national TV, Bec chooses incest. 😭🤣😭🤣😭 #MAFS #MAFSAU

— •.¸¸♡ ﹩∀ღღ¥ •.¸¸♡ (@SwinginOnAStarr) April 18, 2021
I love Bec's logic: I DIDN'T CHEAT, I PASHED MY BROTHER!! #MAFS

— Tara Watson (@tara_watson_) April 18, 2021
I am going to be laughing about "it's my brother" for days… #mafs #mafsau pic.twitter.com/CrImZAhN83

— Ira Snave (@IraSnave) April 18, 2021
My Theory About Bec…
But, after this happened, it got me thinking… How in the world did the MAFS producers get their hands on this video? It just doesn't make any sense.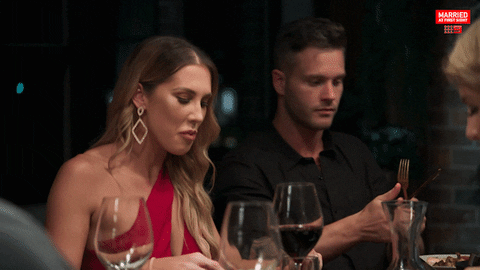 It seems like the show wants us to think that Bec accidentally sent them a video of her cheating on her husband. But, that doesn't seem believable? Does it? I check a selfie about 6-7 times before I upload it onto Instagram so I find it very hard to believe Bec is going to "not check" a video file she's sending to an editing team that will be broadcasting to an international audience.
Now, I am just spitballing ideas here, but is there a chance that Bec had been in cahoots with the producers all along?
Hear me out. While Bryce was certainly a fuckwit, you can't deny that Bec played a huge role in this narrative. And let's not forget, there were plenty of times when it just made no sense that Bec wrote "stay".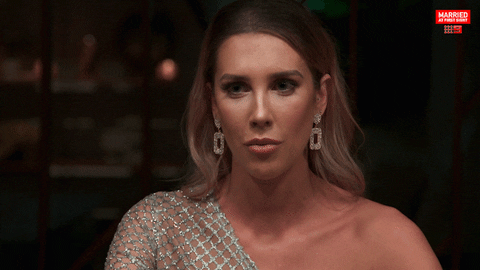 Now, I know there are probably instances of participants working with producers in some situations (Natasha's toast to Stacey last year is an obvious one that comes to mind), but when I reflect on Bec's airtime all season, it really feels like she made choices with creating good TV in mind.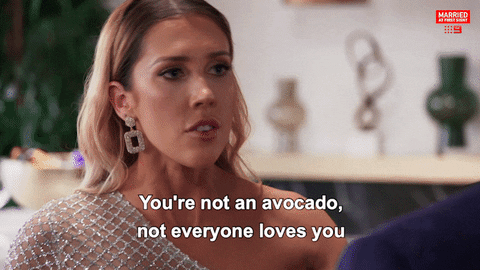 I don't know, maybe my mind is going amuck, but I just can't see a way the Married At First Sight producers got their hands on this video without Bec being knowledgeable about the entire situation.
The Aftermath Of The Video
Anyway, let's get back to the plot of last night's episode. Since the episode has aired, a few MAFS people have spoken out about it.
Jake took to his Instagram not necessarily talking about the video specifically but talking about his relationship with Bec as a whole. "So it seems I completely wasted my time. I should have walked out a long time ago," he said. "I learned a lot from this experiment and I hope Bec found what she was looking for in the end. For me, it's off to share my life with the people I care and love for the most."
View this post on Instagram
Booka has also taken to Instagram to talk about the situation. With Bec now getting ravaged online by MAFS fans and trolls alike, Booka has jumped to her defence.
"PLEASE leave Beck alone. I am by no means saying that Beck didn't make a mistake here. I am simply asking that you approach this situation with some basic human compassion," Booka wrote.
"Overall, the show did not show the Beck I know. The one who gave myself and others like Beth and Alana, unwavering support, love, and strength throughout one of the most challenging experiences of our lives. I would not be writing this post otherwise."
You can read Booka's full statement here.
View this post on Instagram
But as for Bec? No statement as of yet. Perhaps she's waiting for all of the social media hate to die down before she speaks out about everything. Only time will tell.