Jason From 'MAFS' Drunkenly Drags Liam Through The Mud In A Leaked Video
Jason Engler from Married at First Sight is going viral and it's not for a good reason.
In an incredibly strange leaked video, Jason appears to go on a drunken rant attacking Liam Cooper, while co-stars Georgia and Johnny laugh along.
The Leaked Video
In the two-minute video, made available by the So Dramatic Instagram page, Jason from MAFS appears to be plastered. Not only is he wearing two pairs of sunglasses but the way he slurs his words is shockingly incomprehensible.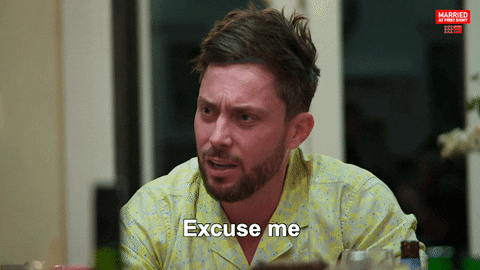 Sitting poolside with intruder participants, Johnny and Georgia, Jason's incoherent blabber was so all-over-the-shop, we had to watch the video multiple times to work out what he could possibly be talking about. No, really, we tried transcribing the video and this is as far as we got…
Jason: What's up my ___ ____. Big Jaso here, aka rat dog, ______. Cheers to everyone right now. I just wanna give you cheers, okay? Can I just say one thing right now? Because – Oh 110%. He's not 110% anymore.
Johnny: 110%
Jason: Okay because we're not gonna talk in Italian or whatever ___ ____ ____ ____. Can you shut your mouth while we're talking ____. And ____ we don't give a shit anymore___ _____. We're free. And then, we're just gonna run amok in Brisbane.
You get the gist.
Jason's Biphobic Rant
What was transcribable, however, was his biphobic and straight-up rude rant about Liam. In the video, Jason from MAFS calls Liam "ugly and chubby" while saying that "Georgia is way hotter than him." Not only this, but Jason uses Liam's queerness as an insult in the video calling him a "full-blown homosexual."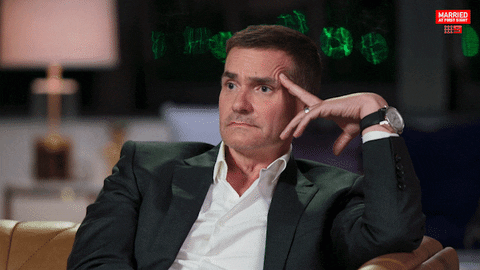 Read his full rant here:
Jason: And can I say? Georgia's husband. Ass. Wanker. Uh, I dunno, can't remember his name is? Can't remember his name. But, he's 100% wanker. 100% wanker.
Georgia: And Georgia's better than him.
Jason: And Georgia is better. 100% better than him. 110% better than him. He's ugly, fat and he's chubby… I just wanna say… Georgia's husband is a full-blown homosexual. He's ugly and chubby and doesn't go to the gym… He does not go to the gym. He does not go to the gym. He has not gone to the gym in 64 years. And, um, Georgia is way hotter than him and (he's) batting way above his average. And she just has to say 'shut yo mouth and get out of here you little chubby wanker' in a couple of days… And that's all I have to say about that.
The full video which was posted on So Dramatic's Instagram page has since been taken down.
Backstory To The Video
According to Daily Mail, this video was filmed and uploaded approximately three days before Liam and Georgia filmed their final vows (which as you know, has yet to air on TV).
While we haven't seen much tension between Jason and Liam in MAFS so far, the previews for this week's episodes do imply some sort of blow up. In the trailers, we can see Liam's wife Georgia looking deeply distressed.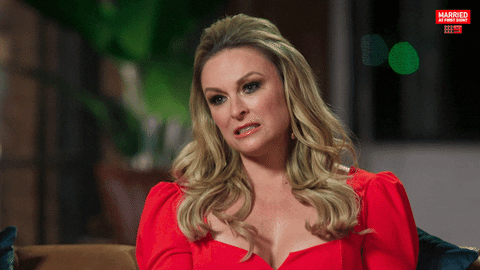 Jason has since apologised for his words after this video got leaked. In a generic statement made to Daily Mail, he said: "I would like to sincerely apologise for my comments in regards to a fellow MAFS participant's sexuality… After a few too many drinks I made some inappropriate remarks that I am ashamed of and greatly regret. I will learn from this and try to become a better person from this experience."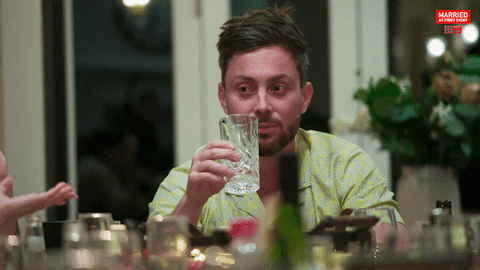 Furthermore, according to Daily Mail, Liam brings up this video at the reunion (which was filmed in February). I guess we'll just have to wait and see what happens next.
Disappointed in you, Jason. Very disappointed.