Just Hear Me Out: '00s Emo Was The Best Decade Of Music To Ever Exist
There are only a few things I'm super passionate about in life. Reality TV, drinking rosé on a warm spring day, Thai food, and Gerard Way.
I don't believe in coincidences, but when '00s emo was at its most popular, I was also at the absolute peak angsty emo age. I first developed my love of emo tunes at 13 after listening to my sister's copy of My Chemical Romance's second album Three Cheers For Sweet Revenge.
I barely understood the angst or messages within the music, I just remember blasting 'Give Em Hell Kid' when I was mad at my parents or something.
And is it weird, at 28, for my favourite song to still be 'Famous Last Words'? Don't answer that, I don't really care, it's a fucking banger.
BUT! Enough about me. I'm here to solely talk about one point only.
We will never see a music scene quite as iconic as the '00s emo wave, from the tunes to the subculture that surrounded it.
Just hear me out: Here's why the '00s emo wave was the best decade of music.
1. It brought us My Chemical Romance.
Stay tuned for my Ted talk on how My Chemical Romance changed my life.
2. And 'I'm Not Okay' was the perfect teen anthem.
And then they follow 'Three Cheers' up with the flawless 'The Black Parade'?! Honestly, icons.
3. Hayley Williams was (and still is) a goddamn style icon and vocal powerhouse.
Everyone wanted her hair. EVERYONE.
4. The era brought us songs that still slap in this modern day.
Brendon Urie could get it then and he could get it now.
5. And honey, our emo faves definitely had the range.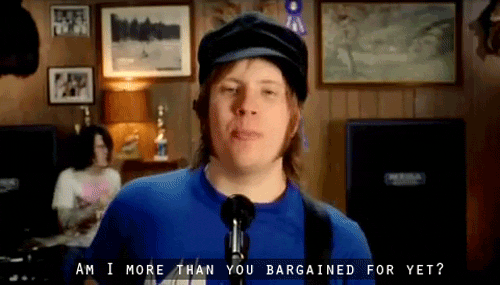 Sure, I get it, there are some amazing pop powerhouses in modern music. But have you heard of Mr. Patrick Stump?
6. Jared Leto made eyeliner cool for everyone.
Emo Jared Leto is the best Jared Leto and I will take no further questions at this time.
7. Everything The Used released in the early-mid '00s spoke to your true, angsty emo soul.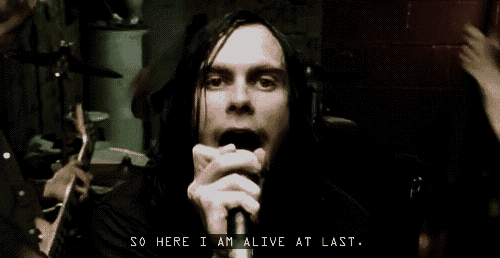 AND they're still going, nearly 20 years later.
8. And if you were feeling particularly angsty, you could blast bands like Underoath, Rise Against or Taking Back Sunday, because they just got you.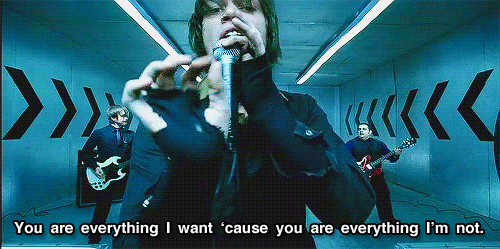 Do I still blast 'MakeDamnSure' every other week? Abso-fucking-lutely.
9. Also if you never moped around to 'Bring Me To Life' or 'My Immortal' were you ever really living?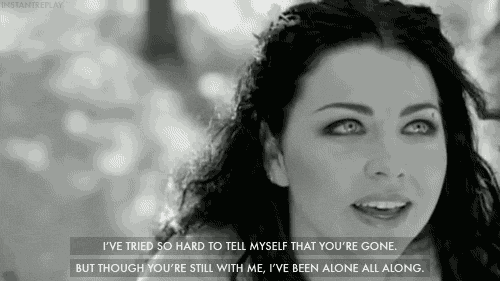 Amy Lee, my forever goth/emo queen.
10. But the '00s wave wasn't all sadness and angst. There were still tunes that were dancefloor hits, like Metro Stations 'Shake It'.
Not to mention FOB's 'Dance, Dance'.
11. The Fueled By Ramen label had all your emo needs and bops covered.
And sometimes the bands collaborated and it was a fkin GOOD TIME.
11. And LOCALLY, Aussie bands were also killing it.
Let's not get things twisted though, 'Where The City Meets The Sea' is still an absolute BANGER.