The Most Iconic Housemates In 'Big Brother' History, Ranked
It came as music to many TV lovers' ears that Big Brother was officially coming back in 2020. I for one, shed a tear.
Big Brother is just the best. It's reality TV in its most pure form, and the series has provided a platform for some truly hilarious and often bizarre personalities across its 11 seasons.
So ahead of the series reboot we're looking back at some of the most iconic housemates. I really could have made a list of 100 housemates — there's so much to remember — but I've narrowed it down to a solid 32.
Here's our ranking of the most iconic Big Brother housemates:
#32. Michael McCoy, Season 6
He said he wanted to stir the pot and he did indeed. Tbh, this guy was the worst but certainly memorable as a villain.
---
#31. Skye Wheatley, Season 11
The only standout housemate from the dull AF Season 11 was Skye and she's now hugely successful on Instagram. In her time, she was hilarious, wholesome, and always made us laugh.
---
#30. Jamie Brooksby, Season 6
Many of us will always associate Big Brother: Uncut with Jamie. If you know, you know. If that doesn't jog your memory, he was a Patrick Swayze's lookalike, who was a sensitive soul with a penchant for bad poetry.
---
#29. Blair McDonough, Season 1
Blair was the original Big Brother hunk. It's hard to describe just how thirsty Australia was for this guy but it lined him up for a flourishing career.
---
#28. Stacey Wren, Season 9
Imho, Stacey was the most underrated housemate in the history of the show. She was hilarious and really didn't get much credit. Never forget the time Stacey had to carry around a cutout of her beloved Ryan Gosling – she would even dress him, feed him and take him to bed.
---
#27. Paul Dyer, Season 4
I'm not a fan of every person on this list but that doesn't make them any less iconic. Paul divided opinions and his tirade against fellow housemate Merlin over citizenship was one of the biggest BB feuds of all time.
---
#26. Tahan Lew-Fatt, Season 10
Tahan got to the top three and made scrunchies look hot. We simply must stan.
---
#25. Michael Beveridge, Season 9
He came in with a secret that he was a low-key genius and has since become one of the show's greatest success stories. Plus, Michael had the best head of hair the house has ever seen.
---
#24. Trevor Butler, Season 4
Trevor was the only winner to pocket a colossal $1 million prize and was always entertaining to watch.
---
#23. Layla Subritzky, Season 9
She had the accent, she had the charm and we loved watching her love story with Sam unfold on TV every night.
---
#22. Saxon (Daniel Small), Season 3
The original sadboi. Saxon cried his way through his BB experience and we've got to respect that.
---
#21. Hotdogs (Simon Deering), Season 6
I honestly don't remember anything about Hotdogs' time in the BB house, other than him and Vesna being the opposite of couple goals. But he did get his own gameshow, which defied all odds and logic.
---
#20. Krystal Forscutt, Season 6
The first and only contestant to enter the BB house with her mum, while Karen didn't last long, Krystal became a fan fave. She was sweet and kind and, yeah… just ridiculously hot.
---
#19. Anna Lind-Hansen, Season 6
Speaking of Krystal's season, one of the year's biggest beefs was her and Anna's constant war of words. This led Anna saying the most iconic reality TV line of all time…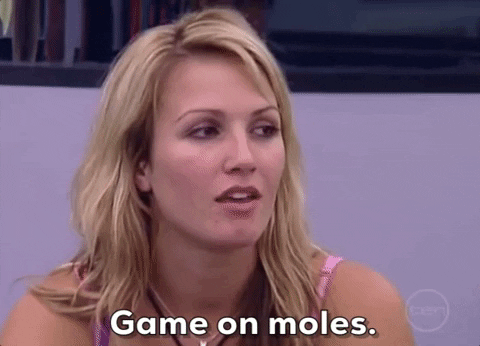 ---
#18. Benjamin Norris, Season 9
One of my fave winners ever, Ben even proposed to his longterm boyfriend on stage when he won and I still sob thinking about it.
---
#17. Drew (Anthony Drew), Season 10
Babetown. This dreamboi amassed many thirsty followers (guilty!) and his rollercoaster relationship with Tully was made for TV.
---
#16. Estelle Landy, Season 9
She was a sk8r girl, she said see you l8r girl, but the Australian public just wouldn't let her leave. Despite being nominated almost every week, Estelle gathered a legion of fans who embraced her quirky character and kept voting her to stay.
---
#15. Tim Brunero, Season 5
During his series, Tim became known as a loveable dork but he later said he went into the show purely as an experiment constructed by himself and the crew from The Chaser's War on Everything.
---
#14. Johnnie Cass, Season 1
Going all the way back to 2001, Johnnie was a fan fave and one of the first openly gay men on Australian reality TV. What a legend.
---
#13. Bree Amer, Season 4
Bree was the only contestant evicted from the BB house who went on to reenter after it was discovered the results were wrong. It was a massive scandal at the time and the mother duck went on to come second.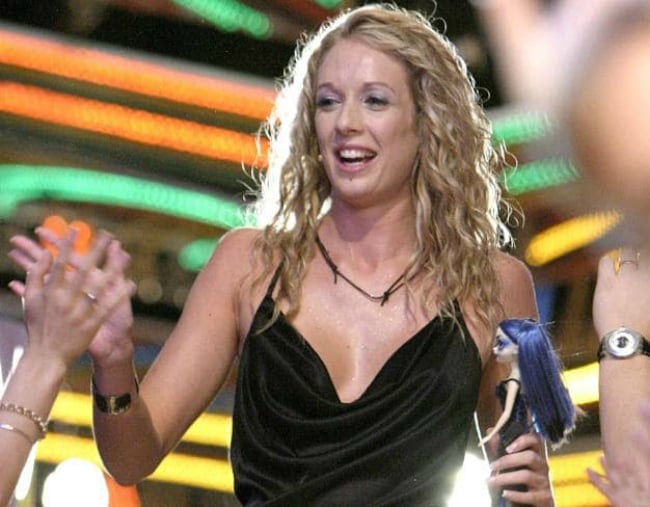 ---
#12. Tim Dormer, Season 10
Tim was wild. Memorable moments include convincing the whole house it was his birthday only for Big Brother to refuse to throw a party…as it wasn't Tim's b'day. And Tim's bonkers nominations were always the highlight of the week.
---
#11. Surly the Fish, Season 9
You didn't think I'd forget the grumpy fish that bossed around the housemates in a cockney accent, did ya? Iconic.
---
#10. Vesna Tosevska, Season 6
Aussie TV had never seen a character like Vesna, and tbh we haven't seen anyone like her since. What a woman.
---
#9. Tully Smyth, Season 10
I've stanned Tully for a very long time and oh boy did she receive a lot of unfair hate during her season. We all watched the fallout with her girlfriend dumping her as she grew closer to Drew. Sadly, her relationship with Drew was short-lived but Tully has gone on to kick massive career goals.
---
#8. The Logans, Season 5
While I don't remember a whole lot about Greg and David, just the fact that the two (not-so-identical) twins were put in the house and sporadically swapped places is enough to top this list. It's just fucking hilarious.
---
#7. Merlin Luck, Season 4
Y'all didn't think I'd forgot 'FREE TH REFUGEES' Merlin?! This will forever go down as one of the standout reality TV moments ever. Before his silent protest on stage, Merlin was an excellent housemate and I had a filthy crush on him.
---
#6. Ben Zabel (Ben from Brisbane), Season 10
I LOVE BEN. How did he not win his series? How is he not hosting his own damn TV show in his pajamas? Where is the justice for Ben? He was in a class of his own.
---
#5. Ryan Fitzgerald, Season 4
We can't forget one of the series' biggest success stories, Ryan (or as he was known back then as 'Frizey') was the ultimate loveable larrikin on BB. He went on to host Friday Night Live and hasn't stopped scoring TV and radio gigs since.
---
#4. Reggie Bird, Season 3
The entire nation fell head over heels in love with this fish and chip owner from Tassie. She was a breathe of fresh air and made TV gold.
---
#3. Chrissie Swan, Season 3
Arguably the show's most beloved housemate, Chrissie really could have won her season if it wasn't for Reggie just being a damn ray of sunshine. She was unapologetically herself and stood up to the season's bully Ben. For this, we must bow down. What a goddess.
---
#2. Sara Marie, Season 1
I don't think there will ever be a contestant on an Aussie reality show that was so famous that they released a collection of pajamas with their face on it. Sara Marie's following was insane and it's criminal she didn't actually win her season.
---
#1. David Graham, Season 6
David was the perfect housemate. It's sad to recall just how controversial having a gay farmer on primetime TV was in 2006. We watched him come out to a nation, finally living his truth before our eyes and the social impact was huge. David started important conversations and broke expectations – which is exactly what Big Brother is about.