12 Beauty Gripes That Drive Us Bonkers & Some Not-So-Good Advice On How To Fix Them
We all want to look and feel good, but that doesn't mean that some of the shit we have put our bodies through isn't damn frustrating. There's just so many annoying beauty problems that drive us bonkers.
From dealing with eye makeup, dirty fake tan patches or nail polish chipping, the struggle is very real.
We've listed some of the most painful beauty gripes that'll do your head in… and I've tried my best to try to address the problem, but please don't take my advice seriously.
I ain't no beauty expert. I don't even own a beauty blender, so I'm basically an imposter and should be shunned.
#1. Makeup brushes never feel as clean as when you first buy them
Why is the thought of cleaning your brushes akin to entering the gates of hell? Plus from the first time they're used, they are never properly clean. The worst part is when you think a brush is good to use and then you smudge charcoal across your cheek.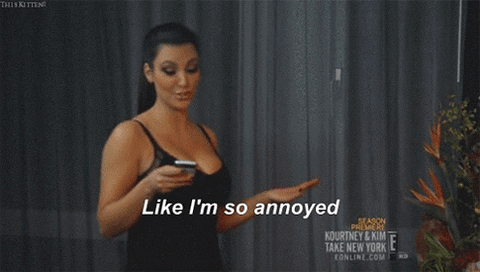 Easy fix: Buy new brushes every time or just use your own human hair
---
#2. Always leaving lower lash mascara under your eyes
And getting mascara on your eyelids! It's just a constant pain tbh. Just when you've finished a fire look, you gotta start all over again with concealer.
Easy fix: Just fill in everything with heavy black eyeliner so you won't notice.
---
#3. Trying to get eyelash glue off your eyes after a night out is some fresh hell
I don't know how it happens but once you combine eyelash glue with your eyeshadow it creates some kind of binding material that's pretty much super glue.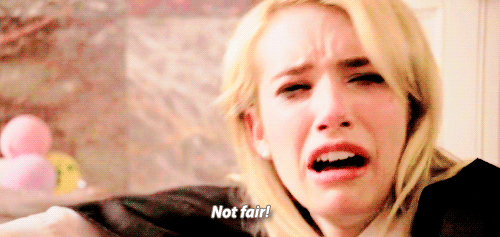 Easy fix: Add more glue in hopes it will all peel off like a face mask.
---
#4. When the colour on the lipstick tube is way different to the actual lipstick
This proper SHITS ME. I'll set the scene. You're in a rush so you grab a lipstick at Priceline, have a look on the back to check the colour, but then you open the tube and it's radically different. Like instead of coral, it's BARBIE PINK.
Easy fix: Get sooo drunk you can no longer see colour.
---
#5. Fixing chipped nail polish never looks as good
If you don't happen to be a regular at the salon and like to DYI then you'll be v familiar with the issues one tiny chip can inflict. Another coat over it just makes it look worse! FML.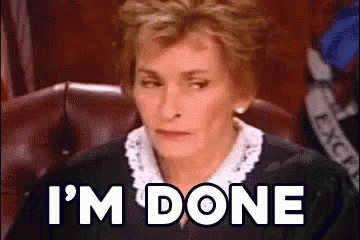 Easy fix: Paint it black. Black as night. Black as coal.
---
#6. When your curls drop before you even reach the damn club
How is it that once you get your hair did and you're feeling all Victoria Secret-esqe with your flowing curls, that by the time you get anywhere they've death-dropped back down to earth.
Easy fix: Ask your Uber driver if you can bring your GHD for the ride.
---
#7. Prickly legs after only a few hours of shaving
I honestly don't know how people ever have smooth legs by the time it's Saturday night. When I shave, that smooth feeling lasts a few hours at most. Soon enough, a new crop bursts through. I'm a hopeless farmer and I can't sew this seed anymore.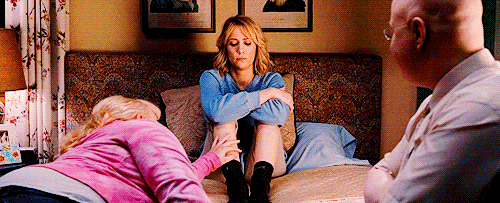 Easy fix: Just roll with the prickle and grow a whole cactus on your legs to warn off predators, like men with bad moustaches.
---
#8. Fake tan leaving you with dirty knees and elbows
Fake tan is a pain but it's a necessity for some of us. From not blending and flaking off cos you haven't exfoliated enough, to leaving you with grubby patches, it's just the worst.
Easy fix: Embrace being pale, dye your hair black, pierce everything and blossom into a goth.
---
#9. 24-hour wear foundation is the greatest conspiracy of our time
I have never tried a foundation that calls itself "24-hour wear" that has actually lasted a 9-5 shift. They don't exist.
Easy fix: Redo your full face of makeup every hour.
---
#10. Your hair constantly gets stuck to your lipgloss
Whoever invented lipgloss did not seem to understand that some people have hair that sprouts from their head. It's almost as bad as getting lipstick on your teeth and no one telling you for hours.
Easy fix: Cover your lips in pet hair to create a barrier or shave your head completely.
---
#11. Your skin is either too dry or you get pimples
This is a never-ending cycle. Your skin feels dry so you put on extra moisturiser to the defeat the dryness and TADA! You wake with a chin full of pimples. Then you'll stop the excess moisturising and go back to dry skin again. Rinse and repeat.
Easy fix: Unfriend everyone so no one will see your face again.
---
#12. Winged eyeliner will never EVER be symmetrical
Even professional makeup artists struggle with winged liner symmetry, so basically we're all doomed. Even when both sides are okay, if the points are at slightly different angles then it just looks borked.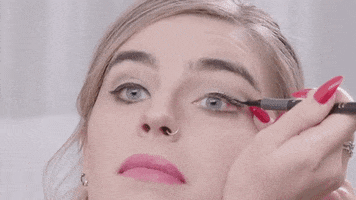 Easy fix: Start crying so hopefully your tears wash all the mistakes away.