12 Absolutely Genius Makeup Hacks Reddit Has Taught Me
Whether you're a beauty novice or a self-titled makeup expert, we could all up our skills when it comes to painting our own faces. Thankfully, Reddit is a hub of knowledge for clever makeup hacks.
Whether it's tips from actual makeup artists or just people who have played around with makeup long enough to know what works, subreddits like r/MakeupAddiction have all sorts of hints and tricks from makeup addicts.
Here are some of the best makeup hacks Reddit has to offer!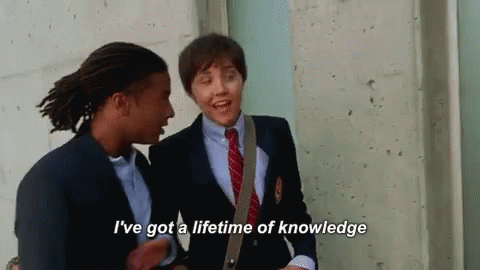 #1. Use clear mascara as eyebrow gel
---
#2. Create new nail polish colours with eyeshadow pigment
---
#3. Don't cake on concealer like on Instagram
---
#4. Put scrunchies on your wrists when washing your face
---
#5. Buy brushes from craft shops to find more unique shapes
---
#6. Add a touch of bronzer to your eyeshadow
---
#7. Wear a lighter foundation to make your contour pop
---
#8. Dab a metallic shimmer on the middle of your lips
---
#9. Use liquid liner on your bottom lashes
---
#10. Warm up your lip pencils before using them
---
#11. Keep your old mascaras
---
#12. Pick an under eye concealer with peachy undertones to counteract blue/purple
–
It's time for a GLOW UP.