Here Are 18 Short Pixar Films To Upgrade Your Day And Bring All The Feels
There is never a wrong time to watch a Pixar film. You are never the wrong age or in the wrong mood. Pixar is always a great choice #facts #science.
Most of us have a special place in our hearts for Pixar films. We are eternally grateful that our childhoods have been full of the warm embrace of their sweet sweet animated masterpieces. Pixar (now Disney Pixar) are masters of their craft and let's be honest they know how to turn you into a blubbering mess of ~*feels*~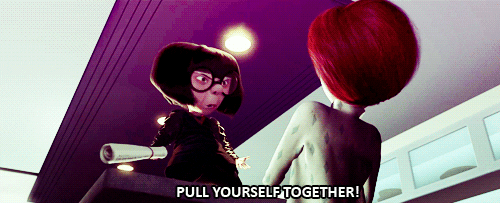 Plus they really 'get' aussies hey.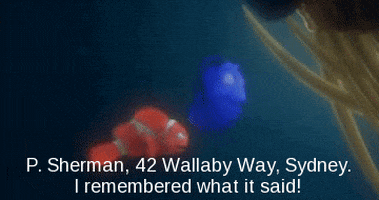 So, seeing as 'adulting' and watching full-length Pixar movies all day doesn't necessarily easily fit into your daily routine (booo), we've rounded up all of the original Pixar shorts to satisfy your cravings.
Get around the evolution of Pixar original short films as they've been bringing joy to the world since 1984. Ily Pixar!
The Adventures of André and Wally B, 1984
Throwback to the very first Pixar short, made before Pixar was even officially called Pixar. Our tech man John Lasseter was just getting started on his computer animation path to success so let's appreciate this simple but freakin' cute little film.
Luxo Jr., 1986
Oh HELLO Pixar lamp AKA Mr. Luxo and HELLO to little Luxo Jr. How are these lamps so adorable.
Red's Dream, 1987
For something on the darker end of the spectrum, this short is kinda film noir meets creepy circus but still we are here for it.
Tin Toy, 1988
As Toy Story's official predecessor we owe Tin Toy a round of applause. This film won Pixar their first Oscar so this is five minutes of history right here. Just try to ignore how fucking terrifying the baby looks.
Knick Knack, 1989
In this world of touristy souvenirs you can't help but rally behind this randy snowman. Get it man.
Geri's Game, 1997
Alrighty Pixar go ahead and melt our hearts to pieces with this sweet elderly man. Old mate Geri won Pixar their second Oscar because he's an absolute champ.
For The Birds, 2000
The moral of this story is don't be a little shit because karma's a bitch.
Boundin', 2003
Veteran animator Bud Luckey took the reins on this little fable so it's got more of an old school vibe but still a very enjoyable healthy dose of Pixar goodness.
One Man Band, 2005
Throwback to where Pixar's brand of cheeky little kid all began.
Lifted, 2006
This film has LEVELS. There is some deep metaphorical business going down. Watch for lols and relatable feelings of incompetence.
Presto, 2008
Pixar is turning things into high gear with this masterpiece. Tune in for the ultimate throwdown: Bunny vs. magician.
Partly Cloudy, 2009
There is some misinformation happening here re: The storks, but this grumpy cloud is relatable af.
Day & Night, 2010
Prepare for emotions to run high with this one. Life lessons will be learned about appreciating the differences between each other and all learning to get along 🙂 🙂 🙂
La Luna, 2011
Honestly this is just beautiful to watch. Enjoy the wholesome family bonding feels.
The Blue Umbrella, 2013
The Blue Umbrella is so good that it's only (technically…) available in full online for $$$. Let's appreciate Pixar's ability to give inanimate objects such an intense emotional range!!! Tbh this is better than most romcoms I've ever seen.
Lava, 2014
Look, this is a bit on the soppy side so get around it if you're feeling lonely and want to feel sorry for yourself.
Sanjay's Super Team, 2015
Young pop-culture obsessed American boy resents his Indian immigrant father for interrupting his TV with Hindu practices. Writer-director Sanjay Patel based the hero on his younger self in this personal little story. Yep, Pixar goes deep on this one and they nail it.
Piper, 2016
Yahoo another banger from Pixar and another Oscar under their belt for this beauty. We are at peak animation technology and talent at this point and what a time to be alive.
Get Punkee's Bachelorette Recap Alerts!