Alex Nation Says Australia Is "Screaming Out" For A Bisexual Bachelorette Or Bachelor
As another season of The Bachelor finishes up for the year, we caught up with one of our fave winners, Alex Nation, to pick her brain about this season and her future with the franchise.
Alex recently sent reality TV fans in a spin, after she commented on a So Dramatic! post that speculated over whether last year's The Bachelor runner-up Chelsie McLeod would be joining Bachelor In Paradise. Alex commented, "sign me up if so" which hinted that she was open to doing the show again. Intriguing!
In a surprising career turn, Alex will cameo on Drunk History Australia tonight, playing the first woman to win Miss Australia as narrated by tipsy comedian Nikki Osborne.
We asked her to set the record straight about BIP and who she thinks should be the next Bachelor and Bachelorette.
We spoke to Alex Nation ahead of her Drunk History Australia debut to ask her all about her future with The Bachelor.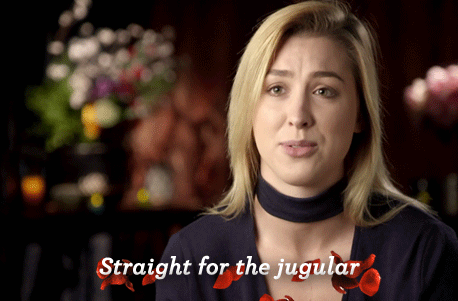 ---
On never doing Bachelor In Paradise again:
"I will not be going to that island. I just think that my time with those shows has come to an end. I've closed that chapter and I just feel like the format of it has changed. I feel like we're deviating away from the real love stories and now it's about drama and things like that. It's not something I'd want to put myself into.
"It's definitely a summer fling vibe [on Bachelor In Paradise]. I think when you're on there and you're in the experience, you do form genuine feelings but then when that translates into the real world, when you come home, that's when you know if it can last and whether that person is for you. I mean, there are people like Alisha and Glenn and they're a beautiful couple and they're madly in love. I think they will stand the test of time."
On the need for more diversity on The Bachelor and The Bachelorette:
"I am ready for someone of colour, I am ready for a bisexual Bachelor or Bachelorette. I think Australia is screaming for it because we need to see someone with a different sexual orientation or a person of colour because that's what's real. We live in a progressive world and I feel like it's time for change and we do need someone who shows that. People are screaming for it but it's falling on deaf ears."
On whether she'd ever take up the title:
"I mean, I just think in this moment I'd say no but it's one of those things. I don't know if I'd put myself if that position. I think I'm done with The Bachelor [franchise]."
On whether she had conflict during her season with runner-up Nikki, like this year's frontrunners Irena and Bella:
"It was very clear in the house that Nikki and I were frontrunners, I think people knew that Nikki and I had a special connection with Richie. I feel like there was a lot of pressure on us from the other girls. It was hard coming back from dates, when I came back it was hard for her, and when she came back it was hard for me. We knew that when we got down the line, it would be us against each other and the whole situation is pretty tricky, you know, vying for the one guy is bizarre, especially when you form friendships," she said.
"Nikki and I, we got along really well and she's an absolute saint, I don't think she'd crush an ant. We never ever had any sort of conflict with each other. We were never walking on eggshells with each other. "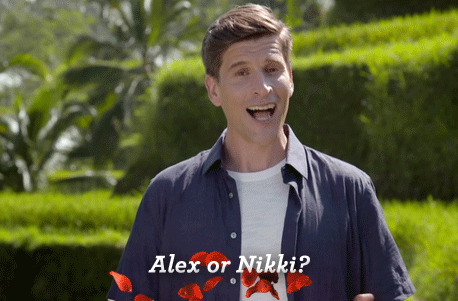 On her role on Drunk History Australia:
"I had heard of it [the US series] but had never watched it," she said. "I jumped at it because it was my type of humour and it was an experience I wanted to take on.
"My role as Beryl Mills is she was the first Miss Australia contestant ever in Australia in 1926. She was kind of like Australia's first supermodel and she was a feminist as well. Back then, you know, those pageants were all about how to make tea and sandwiches, so she kind of changed the pace and stuck it to the man. She was all power to the women during her pageant."
"I do a section where I had to rap, which was really hard as I had to rap in rhythm to my narrator Nikki Osbourne, which was a bizarre experience. They played the audio so I could get the timing right and I got there in the end."
–
You can catch Alex Nation's episode of Drunk History Australia tonight at 9:30pm on Channel 10.