6 Reasons Why 'Alex Strangelove' Is The Funniest & Most Heartwarming Rom-Com On Netflix Right Now
Have you just finished The Kissing Booth and need something to watch that's slightly less bad and slightly less… straight?
Look no further! Alex Strangelove is on Netflix and is one of the strangest, yet most special, teen rom-coms in recent memory. And you needed to watch it, like, yesterday.
Need some extra convincing? Here are some reasons why you should watch Alex Strangelove ASAP:
1. The friendship/romance between Alex and his *girlfriend* is SO pure.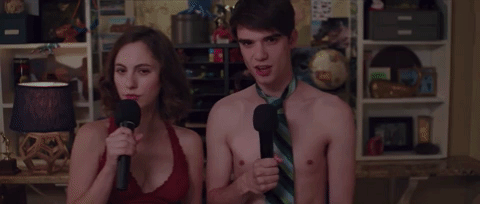 Alex and his former best friend/ eventual girlfriend Claire are so goddamn cute and weirdly hilarious. They're totally on the same wavelength as friends and watching them just talk and be together, regardless of the end result of their relationship, puts your heart in mini toaster oven til it's warm and gooey.
---
2. Alex goes on a kind-of date at a MUNA gig and need I say more?!
If you haven't listened to MUNA's 'I Know A Place', listen to it right now, cry, watch this movie, then cry again. The song played in the film was created as a response to the 2016 Pulse Nightclub shooting, which makes it all the more special.
---
3. Elliot (Alex's love interest) is the best human and must be protected at all costs (sorry I don't make the rules).
Firstly, JUST LOOK AT HIM.
Secondly, despite being kicked out of home because of his sexuality, he's incredibly comfortable with who he is, which is always cool to see on film. Plus, the blossoming relationship between himself and Alex is SO natural and sweet… and TOTALLY doesn't remind me of how single I am :/.
---
4. It's radical in its depiction of figuring out your sexuality.
When Alex realises he could be bisexual, he doesn't bottle it up or let the sometimes perceived internal negativity of bisexuality consume him. He instead tells his friend, openly and straight away. To be able to present a sexually confused character in a teen film is a triumph in itself, but making him okay with the fact that he may not be straight from the get-go, shines a light on where we are heading in terms of acceptance. (Despite Dell being slightly problematic.)
---
5. A character vomits up a box of jelly worms after licking a hallucinogenic frog. Yes, actually.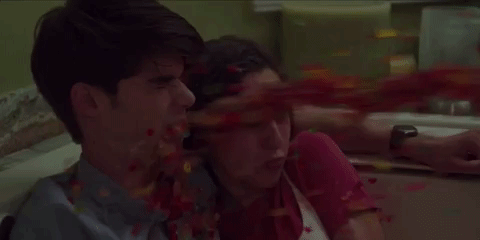 In one of the more ~eccentric~ scenes, Alex's best friend Dell licks a frog at a party, devours an entire box of jelly worms, and pukes them straight back out in a truly Oscar-worthy scene. If this doesn't sell you the film, I don't know what will.
@TheAcademy, you know what to do.
---
6. The ending is literally the best thing since sliced bread.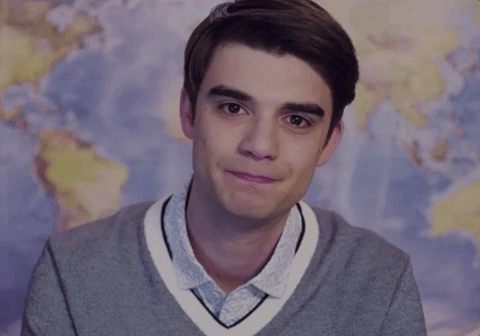 I'm obviously not going to spill the details of why I was crying in bed at 7 pm on a Friday night, BUT just know this movie is a straight-up journey. One that is important and one that will have butterflies eating away at your stomach by the end of it.
That's the saying, right?!