Apollo Is The New Tim Tam Genie And All Our Wishes Have Come True
Here's some news we didn't expect to be delivering: everyone's fave hunky bachy Apollo Jackson has made his triumphant return to the limelight since leaving Bachelor In Paradise, as errr… the genie for choccy bickie kings Tim Tams.
The new gig was revealed this morning, with Apollo fronting their new campaign to find three packets of golden Tim Tam biscuits hidden in stores nationwide.
He stopped by The Today Show this morn dressed as the vested genie to drop the news and to wow us with FIRE. Check it out:
The Tim Tam Genie has launched a national treasure hunt! #9Today pic.twitter.com/pew2roMrop

— The Today Show (@TheTodayShow) May 1, 2018
OMFG LOOK AT THE MAGICCCCCCC.
Is he an ACTUAL genie? I see no reason why not.
While we've seen the genie promo before with Tim Tams, this time around it comes with a big difference. Those who find the golden ticket in their packet will get $100,000 – and more importantly – a visit from the magic man himself, Apollo!
The bickie brand announced:
"Armed with his trusty golden lamp and an island tan, the wish-granting Arnott's Tim Tam Genie is back… and more recognisable than ever!

"The handsome magician, and star of the latest season of The Bachelor in Paradise, Apollo Jackson is the new face of this much-loved character. He's refreshed and ready from his stint in paradise to undertake his first important task as the Genie – granting wishes!"
He can grant me three wishes any day…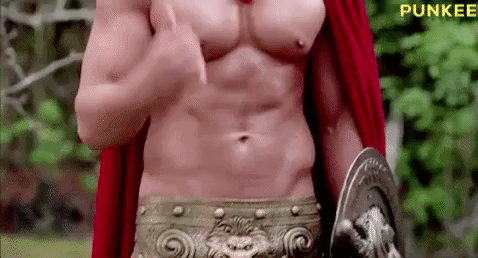 –
Header via Mumbrella.
Get Punkee's Bachelorette Recap Alerts!