KJ Apa Said He'd Love To See An Archie/Kevin Romance On 'Riverdale'
Our fave Kiwi, KJ Apa, hit up Oz Comic-Con recently and shared a few juicy details about Riverdale.
Most importantly, when a fan wanted to know his thoughts on the Archie/Kevin ship, KJ said he was all for it. "Love it, let's go," he replied.
Fan: "I wanted to ask you your opinion on the ship of Kevin and Archie."@kj_apa: "Love it, let's go." #Riverdale #OzComicCon18 pic.twitter.com/Rw09t4mjDe

— Clare Kramer (@ClareKramer) June 10, 2018
KJ also revealed if he had a chance to play another character, Kevin (played by Casey Cott) would be his first choice.
"I would play Kevin. Kevin's my favourite character. Casey's one of my best mates," he said.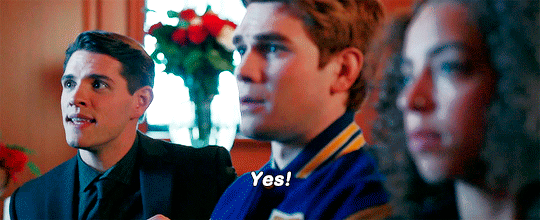 While it's unlikely Riverdale will give the fans what they really want (Archie + Kevin 4eva) we can at least dream.
Get Punkee's Bachelor Recap Alerts!