Attention Cheese Lovers: Cheese Tea Is Now A Thing And We Need It ASAP
'Cheese Tea' is the new food trend that's taken over Asia and made it's way to America and we can only hope that we are next! Australia loves cheese and we deserve cheesy inventions too.
Any cheese related food craze is generally something we are ready to get the fuck on board with. Bring us the cheesy goodness ASAP plz.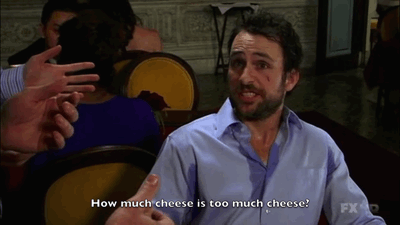 Supposedly this 'cheese tea' that people are going so crazy for tastes like sipping on a cheese cake-y beverage. Who doesn't love cheesecake?? We are ready for this. Here's what it looks like:
Since we can't yet try this cheesy delight in Australia, we're looking to this DIY cheese tea 'how to' to help us out. Basically, you can use whatever tea flavour tickles your fancy, then you make the cheese cream separately and pour that creamy deliciousness right on in.
The cheese cream involves a whole lot of cream cheese and might not look like it belongs with tea, but trust the process and the product and let's do this.
Get Punkee's Bachelor Recap Alerts!