Shannon Spills That Connor Ghosted Her After 'Bachelor In Paradise'
Th current season of Bachelor In Paradise continues to leave a trail of broken hearts in its wake, as it's been revealed that following their exit from paradise, Shannon Baff was ghosted by Bachy US contestant Connor Obrochta.
Shannon told The Courier Mail that as soon as the couple left the island, their romance was over. "A week-and-a-half [after the show] he went to LA and I heard nothing else," Shannon said.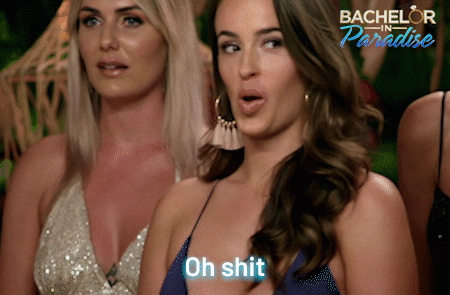 Shannon even said she was ready to uproot her life and relocate to the US.
"I was open to moving to the US but afterwards when we were planning to meet up in Hawaii I was the one organising everything and I didn't feel like it was getting reciprocated," she said.
"I was really invested. I was 100 percent in. And so I was pretty hurt watching [the] episode because I genuinely felt it with Connor."
Earlier today Shannon posted her side of the story to Instagram:
The news doesn't come as a massive surprise. Following the couple's decision to leave paradise on Tuesday night's episode neither posted anything on social media updating viewers on their current status, which seemed a bit weird.
During the series Shannon rarely posted anything about the American model on social media. Connor's Instagram posts have not included a single reference to Shannon or even BIP… so things weren't looking good.
—
Tune in tonight to watch the Bachelor In Paradise finale and reunion at 8:40pm to catch up on all the tea.