Kiki Has Spilled Some Piping Hot Tea About Her Split W/ Ciarran
Bachelor In Paradise might be over for 2020, but there's still plenty of tea being spilt surrounding the breakup of Kiki Morris and Ciarran Stott.
Kiki appeared on the latest episode of podcast So Dramatic! and she did not hold back in revealing some of the details about what went on with Ciarran after paradise. In the episode, she said that Ciarran got a tattoo of her name and lips on his wrist two weeks after they returned from paradise, but he has since got the tattoo removed.
Kiki spoke about what it was like when they first got back from Fiji, saying, "After paradise, things really picked up momentum…things were really good there for a while. He met my whole family and he was living with me from the very day that we left Fiji, he went to Darwin, packed up the remainder of his stuff, put his car on a truck to Sydney and moved into my house."
THAT WAS QUICK, HUH.
But their relationship soon took a turn and it randomly involved past Bachy contestant Tenille Favois.
"Everything was great, until it wasn't and then it was terrible," she began."When he was first talking to me on Instagram, he was also talking to none other than Tenille from Bachelor In Paradise season two. And she and Ciarran were in Sydney for New Year's and while the party was happening and we're all having a good time, the door bell rings and Tenille's there," she said.
For what it's worth, Tenille has denied these claims, commenting on the podcast's Instagram post, "This is a blatant lie, he never spoke to me whilst he was with her so please get your facts right before you start making my character out to be something it's not. Do not drag me in to this and make me out to be a homewrecker, I don't appreciate it."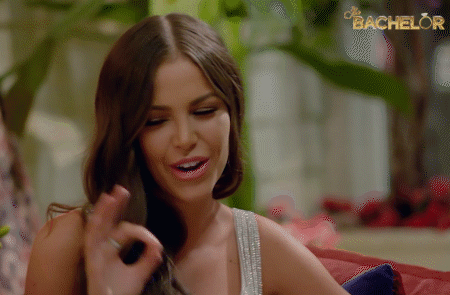 Either way, the whole thing left Kiki questioning what she had with Ciarran."It kind of didn't sit well with me. Like, why were you talking to this girl that you were trying to pursue when you first met me. That's a bit bizarre, you shouldn't be doing that. It turned into a huge argument."
From there, their relationship began to fall apart. "After that, it combusted from there. We went on a holiday up to Townsville together and it was like being on a holiday with a stranger. It was uncomfortable for both of us, and by the time we got back to Sydney, I said to him 'If you're going to continue to treat me like this, I feel like I'm a stranger in my own home, I'm walking on eggshells around you, I think you should leave.'
"I got home from the gym and all his stuff was packed at my back door and he drove straight to Melbourne."
So both Timm and Ciarran (supposedly grown ass men) made their girls leave to avoid any consequences and then just ghosted them? Cool #BachelorInParadiseAU pic.twitter.com/0tAT4CNiA2

— J O D E S 💗 (@jodes888) August 9, 2020
Kiki revealed that the breakup took a huge emotional toll on her. "We were going to start a business together but within a week all these dreams we had fell to pieces. He basically left me homeless because I'd given my notice for my apartment and my housemate had moved out. The place we were going to move into, I couldn't afford on my own and he just up and left," she said.
"I went into breakdown mode for a couple of days. I was an emotional wreck."
After their split, Kiki says that she hasn't spoken to Ciarran since. "I never heard from him again after he walked out my backdoor…he got in his car, went straight to Melbourne and went on a five day f*ckfest. What a load of shit."
Since last night's Bachelor In Paradise finale aired, Ciarran has not posted on social media or given any interviews regarding his split with Kiki.
You can listen to the whole episode of So Dramatic! (also featuring Ciarran's ex, Renee Barrett) here.