5 Ways This Season Of 'Bachelor In Paradise' Is Wildly Different From Last Year
As this year's season of Bachelor In Paradise nears its end, naturally we're comparing the season to the series' first and hooooo boy, they are like completely different shows.
While last year's season saw several relationships slowly build and form over time, even ending in a proposal, the 2019 season seems to be much more about playing the field instead of falling in love.
Tbh the class of '18 runs laps around this year's bunch.
Here are 5 things that season one of Bachelor In Paradise had that season two is lacking:
#1. People Being There For The Right Reasons
Going into the first season of BIP, there was a feeling that the contestants were in it for another chance of love. From the very beginning solid relationships were formed without game-playing or nonstop partner-swapping. Crazy, huh.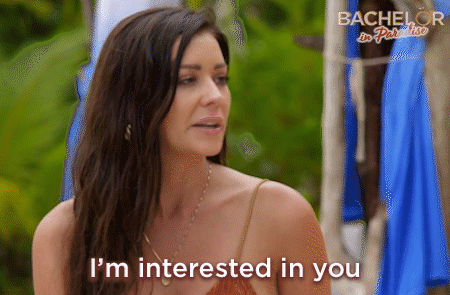 In the case of this year's season there wasn't really any connections that started right at the beginning, with each partner staying loyal. Especially in the case of the blokes, who all kept saying they're looking for "connections" when we all know they're meaning Instagram followers.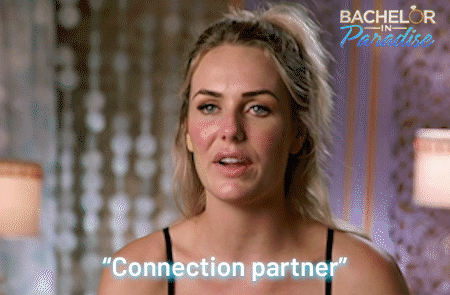 ---
#2. An Exciting Cast Of Bachy Faves
There is just no comparing the Bachy faves on last year's season to this season. The 2018 BIP cast included some of the most iconic characters in the series' history like Keira, Apollo, Tara, Jarrod and Laurina — we're dealing with absolute icons here. Chuck them all on one island and TV magic was bound to be made.
No shade but this year's cast was pretty underwhelming. Mostly 'cos it was almost solely pooled from last year's The Bachelor and The Bachelorette. We just saw all these faces, we don't need to see them again so soon.
Another issue was that when they did have any exciting ex Bachy fave entering — *cough* Vanessa Sunshine *cough* — they didn't give her enough time to find a match before she was booted. Such a waste.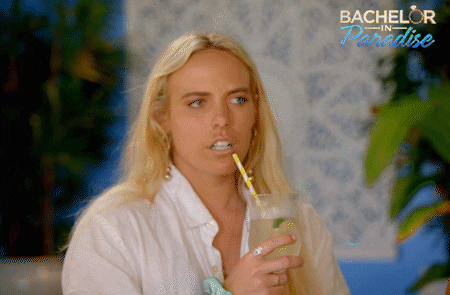 ---
#3. The Drama
It feels like a lifetime ago, but last year provided us with some excellent drama. There was the Florence/Jake/Megan/Davey shitstorm! Keira and Jarrod's rollercoaster ride! Leah trying to find anyone to date! And how did we all forget the 'who wrote Elora a love letter' saga? This was some A+ drama.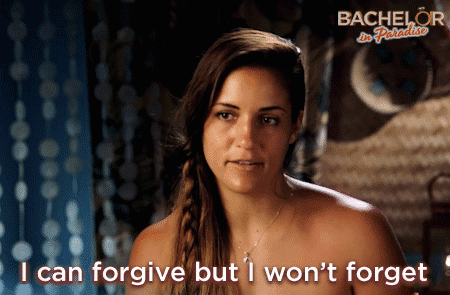 Before this year's series started, all we heard about was the delicious Alex and Richie drama that was about to kick off. Bloody hell they acted like they'd be at war the entire season, when in reality their beef lasted one damn episode. If you need to overhype and oversell the drama that much, it ain't it chief.
---
#4. Genuine Love Stories Being Told
The first season of BIP actually made us all believe in love. Lisa and Luke were actual soulmates. Jarrod and Keira were our answer to Romeo and Juliet. Sam proposing to Tara was the actual sweetest moment in reality TV in years.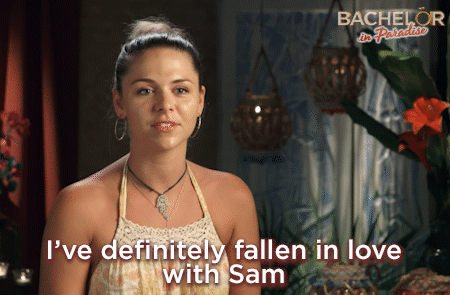 On the flip-side, on this season we have umm… Jules and Alisha? Oh wait, they're not actually together. Then there's Davey and Flo, err I give them a few months. Nathan and Tenille literally just got together. Cass and Richie were sorta dating and then he…just left. It's all incredibly grim.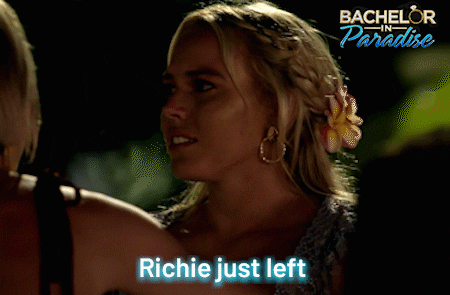 ---
#5. Guys That Aren't Trash
With the exception of Jarrod fucking around Keira because of Ali, the boys from last year's season were absolute gems. They treated the women like well, actual humans. By comparison, the boys on this season have a lot of growing up to do.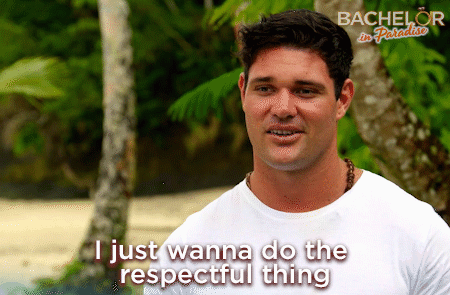 Let's go through the hitlist. Jules is a low-key fuckboi. Bill gaslighted Alex after lying about Florence and calling her nasty things like "malicious" and a "salty bitch", all trying to shift the blame.
Nathan's brutal dumping of both Rachael and Zoe showed he honestly didn't give a fuck about their feelings. Then the worst of the lot, there's Ivan, who tried to control who Tenille spoke to and referred to her as his own personal property. Ugh.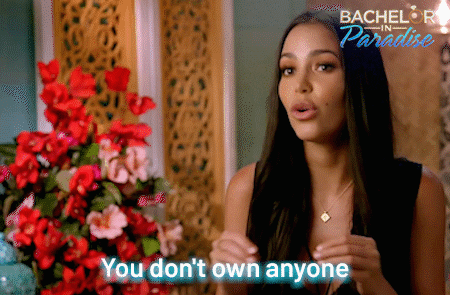 These guys clearly aren't there for love so wtf are they doing on this show.
---
Despite all the above, the silver-lining is that this year's season finally gave us a queer storyline, well two actually, unlike last year's queerbaiting bullshit.
We thank the Bachy overlords for bringing Brooke, Elora and Alex together on one season, and it's about time we saw these kinds of non-hetero relationships represented on reality TV.
Let's hope that the next season of Bachelor In Paradise is the best one yet!