'Bachelor In Paradise's Tenille Has Absolutely Dragged Her Ex, Nathan
Now that the dust has settled over Bachelor In Paradise, we're still reeling from what went down at the reunion between now exes Tenille and Nathan.
Tenille, along with Rachael and Zoe, outlined some fairly dodgy behaviour from Nathan during the series and after. Following the episode, Nathan uploaded a video apologising to the women, saying that he was "emotionally detached" during his entire time in Fiji.
We spoke to Tenille this morning to debrief on what happened with Nathan after Paradise and her thoughts watching Ivan's behaviour on the show.
Here's all the tea that was spilt in our chat with Tenille!
On her thoughts on Nathan's apology video:
Tenille wasn't impressed with Nathan's words, especially as he neglected to actually apologise to her beforehand.
"He electively chose to emotionally detach before going on a dating show where it's based around other people's feelings, and that just goes to show how self-absorbed and selfish someone is. It just goes to show that he was only thinking of himself the entire way through.
"Then just the fact that he's apologising to me, but really it was all just for the public to sit there and be like 'oh, that's so nice of him'. He has not once picked up the phone this whole week to talk to me.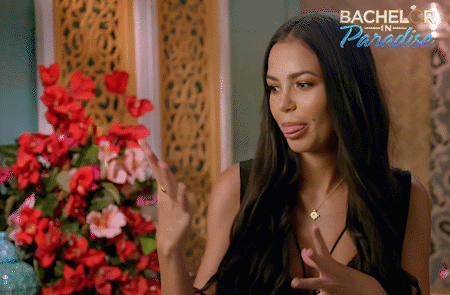 "He is a very very calculated person, he's filmed that video in the day, he's in these fan pages, like no one else is even in these fan pages. It's very weird considering he's saying he wants to detach from the reality TV world and remove himself from it."
On Nathan's words at the commitment ceremony:
Looking back, Tenille doesn't think Nathan should have taken her to the commitment ceremony. "He chose to give me a ring at a commitment ceremony and to say those things to me and I don't understand why he would do that," Tenille said, adding "100 percent he was lying."
"I gave him so many opportunities in there where I was questioning if he liked me, like I wasn't sure. No one had a gun to his head. He didn't have to go to the commitment ceremony with me."
On Nathan playing it up for the cameras:
As mentioned in the final episodes, Tenille noticed Nathan playing it up for the cameras.
"There were things that people didn't see. You know, he was trying to have conversations with me in paradise but saying 'I want to talk to you but I'm just waiting for these cameras to be set up'. I'm like, Jesus man. I understand we're here to make a TV show but can you just be yourself.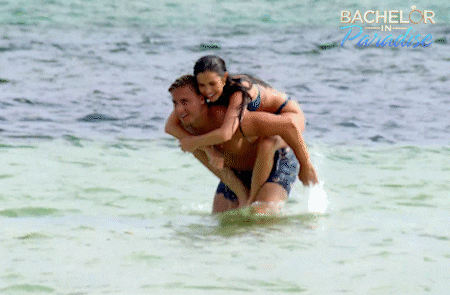 "It just made it quite unnatural towards the end there. Like I said, he hadn't kissed me all day long and then he set up the cameras and then in front of the cameras he kisses me. I was like 'that's the first time you've kissed me all day and it's in front of the cameras' and he goes 'well, let's make it a good one' and that left such a bad taste in my mouth. It's all for show."
On what went down when they returned from Fiji:
It turns out their relationship barely even took off and ended after a week. "He was texting me 'xx' at the end of messages, with kiss emojis saying he missed me and can't wait to see me. Then after just over a week he invited me to go to Byron, so I drove two-and-a-half hours to go see him in Byron.
"I was so excited to see him, couldn't wait. I get out of the car and he pecks me on the lips, like it was the most ridiculous kiss ever after not seeing someone after going to a commitment ceremony with them. Then within 24 hours he told me he just sees me as a friend."
On what Zoe said about Nathan saying he didn't like any of the BIP women:
"She had told me prior. I'm very close with all of the women and a lot of the other cast from the show so yeah, she told me the next day when it happened. It was over Easter so was very recent that he said that to her.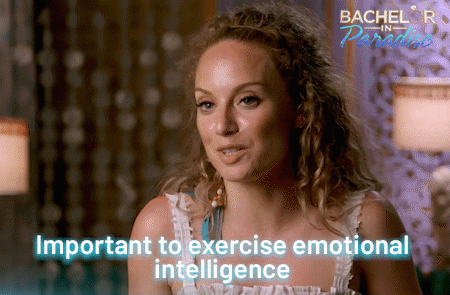 "I call him 'Paradise Nathan' and then just Nathan. The Nathan we saw over however many episodes, where people are thinking 'oh, he's the most genuine one there', you know, that's 'Paradise Nathan'. I think a lot of that was putting on an act. You can't take me to a commitment ceremony and then tell Zoe that you never liked any one in there. It just doesn't add up."
On how Ivan spoke about her when she wasn't there:
Tenille said she was in the dark over what Ivan was actually saying about her.
"I was shocked. I didn't know how far it went. These were things I was not privy to, when he was punching walls, when he was saying that I was his, and his girlfriend and that Jules needs to stop playing with 'his stuff.' I didn't know it went to that extent.
"It was shocking for me and it was almost a bit embarrassing as well because a lot of people out there were like 'why is she not standing up to him?' or 'why is she still giving him a rose?'. They couldn't understand why I was staying around. I just didn't know, I didn't know how bad it really was."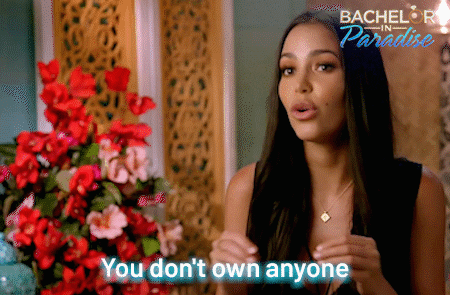 On Ivan sneaking into her room:
"I'm a very lenient person but I think it was [concerning] that he didn't announce himself. He didn't knock on the door, he didn't say 'I'm here' or 'I'm coming in'. I could have been coming out of the bathroom and been undressed. It was just the fact that he was sitting in silence in the corner of the room. It shocked me. I don't care if you come in, but knock on the door."
On whether Ivan should have been booted from the show:
"It's a tough one because like they said in the tell-all, this has highlighted some behaviours and shown the audience this is an issue out there. It's basically been able to show Ivan that what he's done is not okay," she said, adding: "I never felt physically unsafe around him so I think obviously that if I had been feeling unsafe around him or physically threatened then he would have been removed for sure."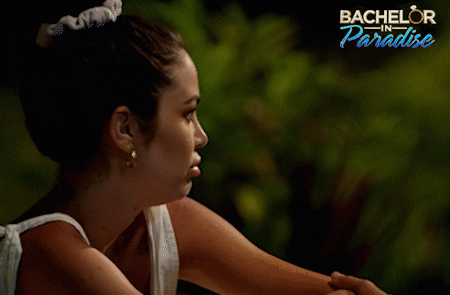 The real love story this season was the female friendships formed:
"I mean it was an amazing experience and there were memories I'll cherish forever but what I've really gained from it is a powerful friendship and support from all of the women on that cast."
"It's super comforting to know that we all have each other's backs and we all recognise when people were hurt. I can see how Alex Nation was hurt by Bill and Florence was spoken to pretty badly by Davey at the tell-all, then there's Jules messing around with Alisha. We can recognise this behaviour and it's behaviour we've all dealt with in past relationships in our life."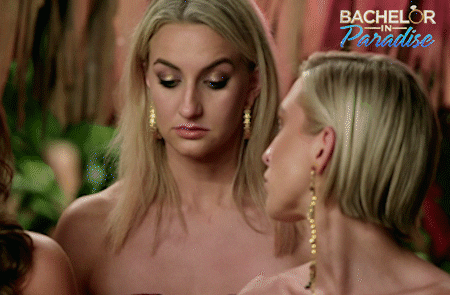 Tenille concluded by saying that her friendships with the women have got her through some hard times since the series ended.
"Every single one of the women has been there for me over these last six months. I think I've pretty much seen all of the women since filming wrapped up and that shows a lot as well. It's not all just for the cameras. These ladies were actually there for me and they're still there for me now."