Ranking Iconic Barbie Movies Was Extremely Hard So Don't Come For Us
Even though I high-key rave over Bratz, I am 100% a Barbie girl. The Barbie movies definitely have a nostalgic hold over me. From the pink VCRs to the iconic outfits, I always enjoyed the films as a kiddo — and admittedly, even now as an adult.
Each movie has its own flare, plot, and weird-ass dialogue, so they kinda run in their own lanes which makes ranking the films one of the hardest things ever. Honestly, this would make an amazing school debate topic.
In honour of Australia's sweetheart, Margot Robbie, and her upcoming iconic role in the live-action Barbie, we will be ranking the animated Barbie movies from eh to legendary! Let's go!
16. Barbie Presents: Thumbelina
Points for the movie's message, meh for its animation and design.
Barbie Presents: Thumbelina is the only movie on this list that doesn't have Barbie throughout the whole film. It also doesn't follow the OG fairytale of Thumbelina, it is more of a yassified take on climate change and industrialisation. And as mentioned, although the message was really important, the dialogue was hard to listen to and the design sucked.
I mean, look at this demon pug.
15. Barbie: Princess Charm School
Hey, it may not be everyone's cup of tea but it scores points for marking a new Barbie era.
Barbie: Princess Charm School is one of the first modern Barbie movies. It also showcased the new artistic style that the films started exploring which I wasn't a huuuuge fan of, but it scores extra points for this goofy dance scene.
14. Barbie In A Mermaid Tale
For all the H2O: Just Add Water and Blue Water High girlies out there, this one is for you.
It was actually cool to see Barbie as a surfer girl in a movie and I honestly wish it was just that! Barbie In A Mermaid Tale didn't bring much to the table for me. Its mermaid parody of 'Walking On Sunshine' was a moment but Mermaidia was the superior mermaid movie. Soz not soz.

13. Barbie: A Fashion Fairytale
Walk. Walk. Fashion. Fashion. This is one of the better modern Barbies.
A lot of the newer Barbie movies on this list revolve around pixies and although they're cute, they kinda annoy me in this movie. But other than that, I like this movie because we get to see Barbie get fired, which kinda caught me off guard and the story is super unique compared to its peers.
Also we got to see zombie peas. That's something you can't unsee!

12. Barbie Fairytopia: Magic Of The Rainbow
How many Fairytopias did we need, though??
Hogwarts, but make it rainbows and fairies <3. It's not that bad but it's not my favourite out of the Fairytopia canon. The plot is super predictable and the costumes were repetitive. But on the upside, Bibble gets to find love, so good for him.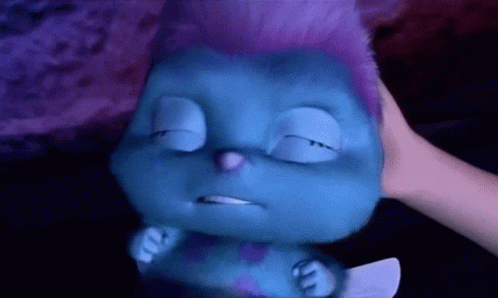 11. Barbie Fairytopia: Mermaidia
The superior mermaid film in my opinion!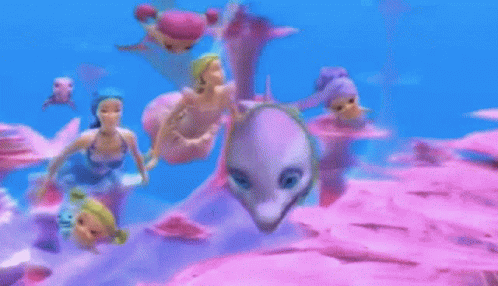 Although this movie made me like fairies better than mermaids, it was still super fun and full of thrills. The only thing I couldn't stand was the new side character, Nori, whose personality was just to be super mean for no reason. Like girl, chill.
10. Barbie And The Magic Of Pegasus
The villain made me sooooo uncomfortable!
Barbie and The Magic of Pegasus was honestly a really good movie. It was Barbie's first attempt at making a 3D film but unfortunately, I did not have the glasses.
I thought the plot was great and I was intrigued by the whole pegasus thing and the castle in the sky, but even at a young age I was creeped out by the villain and his storyline. He literally turned Barbie's sister into a pegasus because she didn't want him and then froze the whole town when Barbie rejected him! He also turned his ex-wives into elves. What a complete asshole.
9. Barbie: Fairytopia
The OG Fairytopia is always the best Fairytopia.
TBH, I didn't really care for most of the Fairytopia films, but I will rank it high as it introduced us to our lord and saviour: Bibble. I'll also praise it for the message it sends, which is important for the kiddos.

8. Barbie As The Island Princess
The songs in this movie didn't have to slap so hard!
Barbie as The Island Princess is one of my favourite Barbie movies. From the costumes, the music, and the plot — it's all so good! Although it's not as nostalgic as the other films, this one definitely has a special place in my heart for how interesting it is.
Points are taken off though for that scary elephant sidekick, who also got in between the blossoming love between Barbie and her prince.
7. Barbie And The Three Musketeers
The heroes we deserve.
Now this movie definitely has to be one of the more action-packed Barbie flicks. I wish this movie did come out a bit earlier so I could've enjoyed it as a younger kid, as it's just so good! I love the costumes, the personalities of each character, and the plot. It was like a G-rated medieval Charlie's Angels.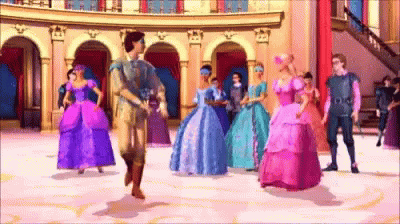 6. Barbie Mariposa
Fairies, but make it butterflies!
Although this movie starts off in Fairytopia, it is NOT a Fairytopia story. The outfits in this film are so adorable and I loved the patterns for the butterfly wings. It's great that they're not just some generic shimmery, glittery two-dollar looking wings.
The antagonists of this film actually scare the hell out of me, so yeah! It's great.
5. Barbie And The 12 Dancing Princesses
Made me wish that I had 12 sisters to dance with.
Barbie And The 12 Dancing Princesses brings back so many memories. I see myself dancing on stones, trying to escape reality, and finding some special flowers to grant my wishes. Just like Barbie and The Three Musketeers, it was fun having other main characters besides Barbie and the villains were so good.
However, I found the marriage between Barbie and the carpenter at the end to be forced. But who could forget this funky tune?
4. Barbie Of Swan Lake
She's beauty and she's grace, she's Barbie Of Swan Lake.
Barbie Of Swan Lake was such a bloody vibe. From the dreamy forest scene to the amazing costumes, this movie gets 10s across the board. At the start of the movie, Barbie as Odette cooks these choc chip cookies and I still drool when I think about them!!!
Rothbart and Odile — the evil eagle people — were sooo much fun to watch and I low-key rooted for them for the lolz. Fun fact: Maggie Wheeler (Janice in Friends) plays the voice of Odile, so remember that nasally laugh in your next viewing.
3. Barbie In The Nutcracker
A fever dream I never want to wake up from!!!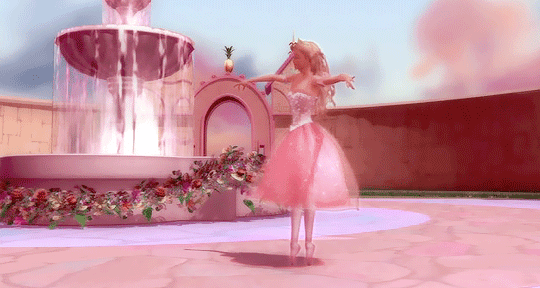 Ugh, this movie had me in my FEELS!!! The ending was super fkn cute and I was dying to have a locket just like Clara. Also, the Nutcracker was the ultimate dream boy at the time. Clara's final ballet outfit when she dances with the prince is also amazing and lives in my mind rent-free.
2. Barbie As The Princess And The Pauper
One of the best, nostalgic, most iconic movies in the history of Barbie movies.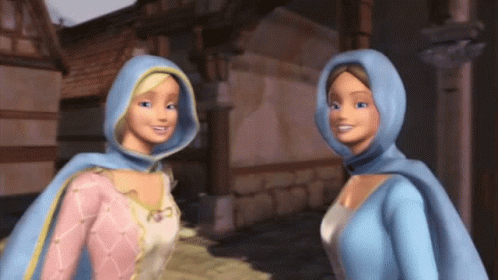 Barbie As The Princess and The Pauper is without a doubt one of the most legendary Barbie movies to have ever been made.
Each song on the roster is straight fire, including Preminger's little boogie 'How Can I Refuse'. This movie also had me on my toes as a kid because there was so much suspense. To top it all off, this animated film had bloopers at the end. We love!
1. Barbie as Rapunzel
Never release a prisoner with a lying heart!
OK, OK… hear me out. I feel like I'm going to stir some shit that I've ranked this as number one, as I know the internet absolutely loves Princess and the Pauper, but Rapunzel has just got that classic Barbie vibe.
The iconic magic paintbrush that was a hairbrush, the unique outfits she painted on herself, and the one she ended up with, it's all just so on-brand for the It girl. And like most Barbie movies, the side characters make or break the film — and Otto wins this one.