Please Watch Ben Affleck Slide Into The DMs Of A Girl Who Unmatched Him On A Dating App
The wonderful thing about TikTok is that the most random shit will go viral, so no one is ever safe from the eyes and judgement of the Internet. Enter: Ben Affleck and Nivine Jay.
Nivine Jay is an author and a content creator whose latest TikTok is blowing up on all of our 'For You' pages. In the viral TikTok, Nivine Jay shares a video of herself reflecting on the time Ben Affleck slid into her Instagram DMs after they unmatched on the celebrity dating app, Raya. The TikTok is set to the "waking up in the morning, thinking about so many things…" sound, so you already know how this is about to go…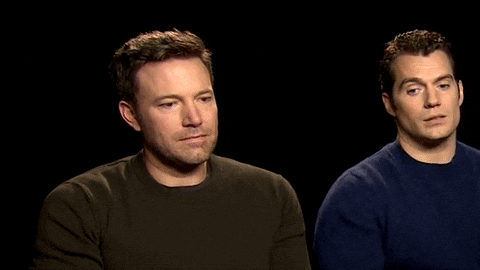 Nivine Jay's TikTok About Ben Affleck
Nivine Jay captioned the video, 'Thinking of the time I matched with Ben Affleck on Raya and thought it was fake so I unmatched him and he sent me a video on Instagram,' before stitching the video with Ben Affleck's video response. Here, he said "Nivine, why did you unmatch me? It's me." Watch it play out in full here:
The TikTok – and I can not stress this enough – is simply too much to handle. Safe to say, the Internet is living for it.
The scream I just screamed pic.twitter.com/YSpFntKEJs

— Jarett Wieselman (@JarettSays) May 3, 2021
obsessed with ben affleck as a concept pic.twitter.com/lsrEfVXDE9

— jess white (@jessf_white) May 3, 2021
ben affleck reclaimed his title as the Most Divorced Man in Hollywood i see

— hunter harris (@hunteryharris) May 3, 2021
ben affleck is a national treasure & any opinion to the contrary will no longer be entertained https://t.co/YBe2Aa76SM

— nick usen (@nickusen) May 3, 2021
I need Ben Affleck on my podcast Why Won't You Date Me? We can do an episode called Why did you unmatch me. https://t.co/PsVRQs1k79

— nicole byer (@nicolebyer) May 3, 2021
Now, it has to be said, what Nivine Jay did is 100% fair. Even though Raya is known for its intense vetting process (it's rumoured that Demi Lovato and Channing Tatum have been spotted on the app), sometimes scammers can get through the cracks. And as the saying goes, it's better to be safe than sorry.
But, now that this video has gone viral, we've got so many questions. Like, did they rematch on Raya? Are they flirting on Instagram now? Did Nivine Jay ghost him after this DM? Is Ben Affleck OK with this TikTok going viral? So many questions and so few answers!
It was only recently that Ben Affleck was spotted with his ex, Jennifer Lopez, but sadly it's unlikely they have plans to recreate the 'Jenny From The Block' video. It's nice to see he's finally moved on from Ana De Armas though. We wonder if we'll get a Nivine Jay Updates Twitter account soon.