The 6 Best Budget Mascaras, According To Makeup Addicts On Reddit
I don't know about you but after months of barely wearing makeup throughout 2020, there's nothing that makes me feel like an actual semi-attractive person than a layer of a good mascara. Suddenly, my eyes actually appear open and I have eyelashes?? I remember those!
You could take away my eyeshadow, lipstick, bronzer, and highlighters, but mascara is a non-negotiable. The tricky part is that there are just so many mascaras out there for so many different types of eyelashes, and some of the most recommended brands cost upwards of $35. And considering most mascaras have a small window of use before they dry out, for some of us it can be too expensive to constantly invest in products with expiry dates.
This means that knowing which budget mascaras not only work, but also offer results as impressive as high-end brands, has never been more important. Thankfully, Reddit is an absolute hub of knowledge, before and after pics, and forums dedicated to people's favourite affordable cheap mascaras. These are the kinds of products you can pick up at Priceline, Chemist Warehouse, or most supermarkets and are all retailed for under $30.
Pro tip: you can usually pick up the below mascaras for half price if you wait until they are on sale.
I've scoured through countless makeup subreddits and found that six affordable mascaras featured the most often and had some of the best reviews.
Here are 6 of the most popular budget mascaras of Reddit and why people love them:
1. Maybelline, Lash Sensational, RRP $23
Reddit's Verdict:
"I always go back to Maybelline Lash Sensational. I've tried Shesiedo, Benefit, Lancôme, L'Oréal, etc. and none of them compare. The Maybelline lifts and elongates without clumping, and keeps the curl so well I've been able to stop curling my lashes before mascara!" one Redditor wrote.
A second Reddit review of the product reads: "Maybelline Lash Sensational, even the non-waterproof one, never smudges, flakes or gets gross during the day. I wore it to move yesterday out of my apartment with no AC and three flights of stairs and it still looked perfect at the end of the day.
@Chasingemily added, "It makes your eyelashes super fluttery and delicate but also adds volume and drama. It's also the only mascara that I have found that keeps my lashes curled. It's so cheap, it's definitely worth a shot!".
2. L'Oreal, Lash Paradise, RRP $25
Reddit's Verdict:
One user wrote, "When I discovered this beautiful mascara my life has changed. My eye looks are amazing and it keeps the curl intact all day! They do a nice job keeping my lashes separated and voluminous. I highly recommend this mascara!". And @meesa1994 agreed, posting, "I tried Lash Paradise since it appears to be a dupe for BTS [Too Faced Better Than Sex] and I think it's better than BTS. With BTS I felt like it was too wet for me sometimes and too clumpy…but with Lash Paradise I never had to wait for it to dry out, it was the perf formula."
Another added, "I stg [swear to God] when I first tried Lash Paradise I audibly gasped because it was so so good! It was so much better than any other mascara I've tried (admittedly I haven't tried that many but still a decent amount) and it's the only mascara I've bought repeats of. It enhanced and defined my lashes like nothing else and it doesn't flake or look spidery at all."
3. Essence, Lash Princess False Lash Effect, RRP $7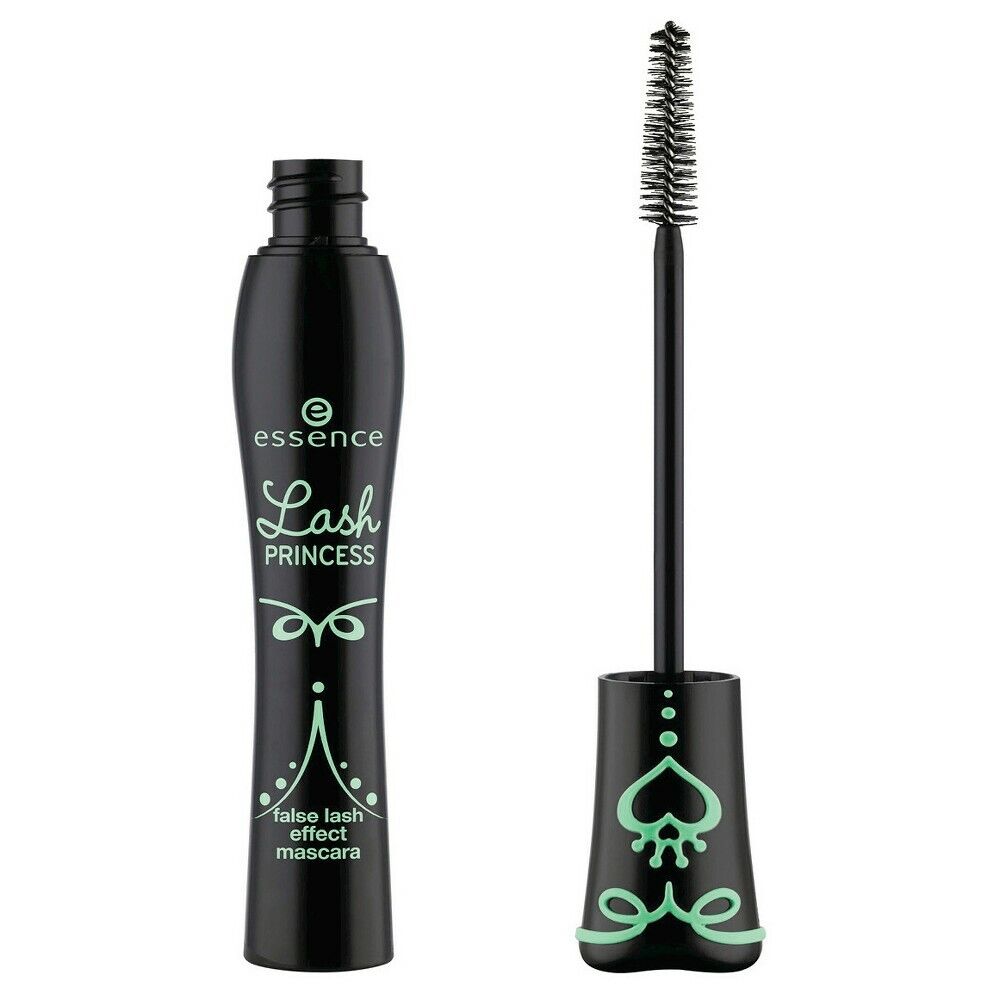 Reddit's Verdict:
"I've been using Lash Princess for a year or two now and haven't found anything that compares. I get asked often if they're my real lashes," @whitnezo wrote. Another added, "I've been using this mascara for about six weeks and it's amazing. One coat and your lashes are long, fluttery, and BAM! Falsie-effect."
And yet another positive review: "I finally picked up the Essence Lash Princess mascara in the green tube and it is amazing…I can't believe it is better than some of my Sephora mascaras. It holds the curl and lengthens my lashes…The closest results I have gotten thus far is from my Lancome Monsieur Big mascara. I highly recommend this one for such a reasonable price."
4. Covergirl, Clump Crusher, RRP $19
Reddit's Verdict:
One dedicated mascara user wrote, "I recently bought 18 mascaras to try, and Clump Crusher won. There is a regular and a waterproof, so choose which is best for you." Another added, "CC is my ride or die. My lashes are stick straight and it curls them, lengthens, adds volume."
@GuardGirl2021 posted, "I was surprised it was so good. I think the formula is great, and I also think the brush is great. The brush really helps to separate every lash. I usually like tons of volume in my lashes, but I'd rather sacrifice that to get the separation. I may try using this as a base coat and layering a good volumising mascara on top, but I like this on its own."
5. Maybelline, Full 'N Soft, RRP $15
Reddit's Verdict:
Reddit user @carmillivanilli wrote, "I am a drugstore diva and love many, many drugstore products, but if you take one thing away from this thread, let it be Maybelline Full 'n Soft. It's been my HG [holy grail] since it came on the market." It's a popular mascara across several subreddits, with @overduebook wrote posting, "Maybelline Full 'N Soft is my ride or die. I've never found a better mascara, at the drugstore or at Sephora." Another added, "Your lashes stay very flexible, no flaking or crunchy effect, and the brownish-black colour is very natural looking."
6. L'Oreal, Telescopic, RRP $27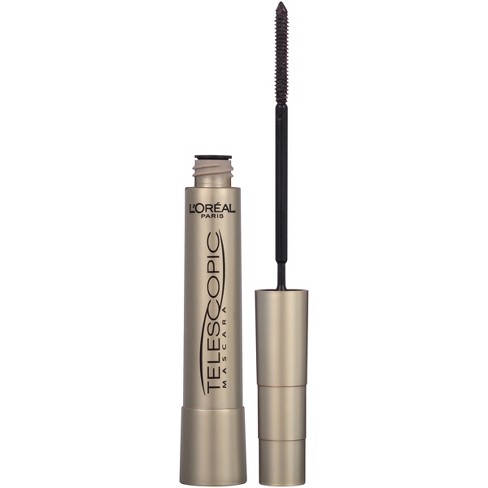 Reddit's Verdict:
"A few years ago I bought a bunch of highly recommended drugstore mascara to test them all out against each other — I think about 10 total. This was the only one that made me say 'holy shit' out loud when I applied it. It was no contest and I've never used anything since," @petit_avocat wrote.
Another user posted on r/drugstoreMUA, "I have the carbon black version and it's my holy grail. I have super oily/watery eyes and it stays on pretty well (most mascaras including this one will smudge just because of how watery my eyes are). Imo the brush isn't that flimsy maybe more flexible but I don't notice because I apply mascara more gently (?) than others." Another Redditu user, @theflippityflip added, "Telescopic waterproof is my daily go-to. It grabs every lash and super lengthens plus there is no chunky mascara residue after applying like some drugstore formulas have."