We Ranked Every Cordial Flavour From 'Hard Pass' To 'Liquid Sunshine'
There's nothing that epitomises the taste of an Aussie summer quite like an ice cold glass of cordial.
Cordial was basically a staple of most kid's diets growing up in Australia, with a bottle of Cottee's Lime Coola or Golden Circle's Golden Pash a standard pantry item. These days, there are loads more varieties of cordial than ever existed before, and many more brands to choose from. But what is the best cordial flavour? It's time to rank them!
I can't include every cordial variety sold at supermarkets (no joke, there's literally over 50!), so I've focused on all of the flavours made by OG cordial brands Cottee's, Golden Circle, and Bickford's. You will probably disagree, so please feel free to argue among yourselves in the comments.
We ranked every cordial flavour from 'hard pass' to 'liquid sunshine':
---
14. Cottee's Cola
Disgusting. This tastes like flat coke, but with an artificial/fake tasting cola flavour. It's just the worst cordial and it shouldn't even exist. Pepsi and Coke are RIGHT THERE in the next aisle. Don't deprive yourself.
13. Cottee's Orange Crush & Golden Circle Orange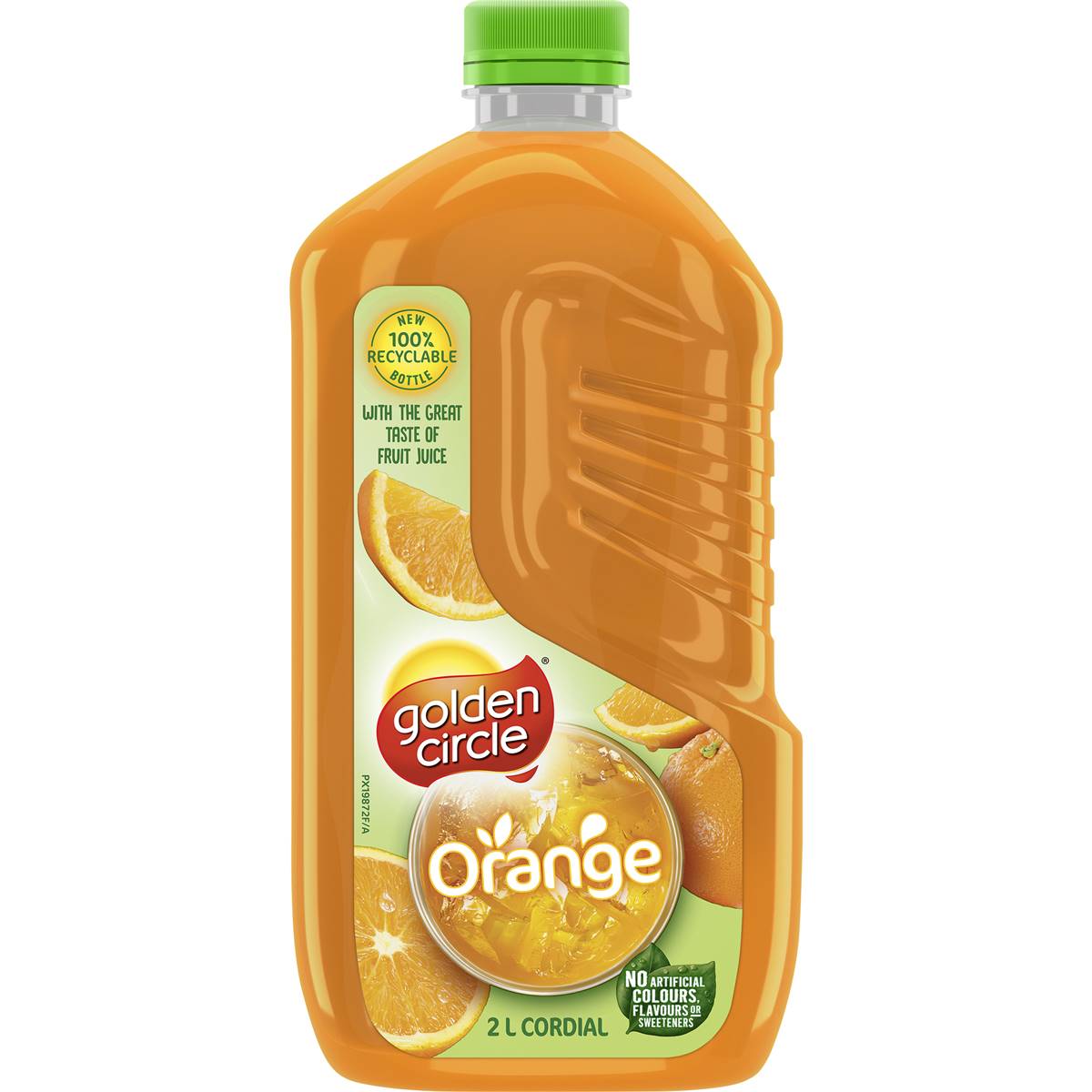 I have a theory that people who enjoy orange-flavoured things are either cops, or thieves of joy. Orange cordial tastes like you've accidentally dropped a vitamin C tablet in your water. It's so boring and if you actually think it tastes good, you need to dream bigger.
12. Cottee's Orange & Mango
Orange again, but this time with the addition of mango. Unfortunately, I happen to have an opinion on mangoes that doesn't make me a lot of friends: I hate mangoes. There, I said it. Mangoes are too overpowering and sickly sweet, so this cordial flavour is basically my worst nightmare.
11. Golden Circle's Pine, Mango, Passion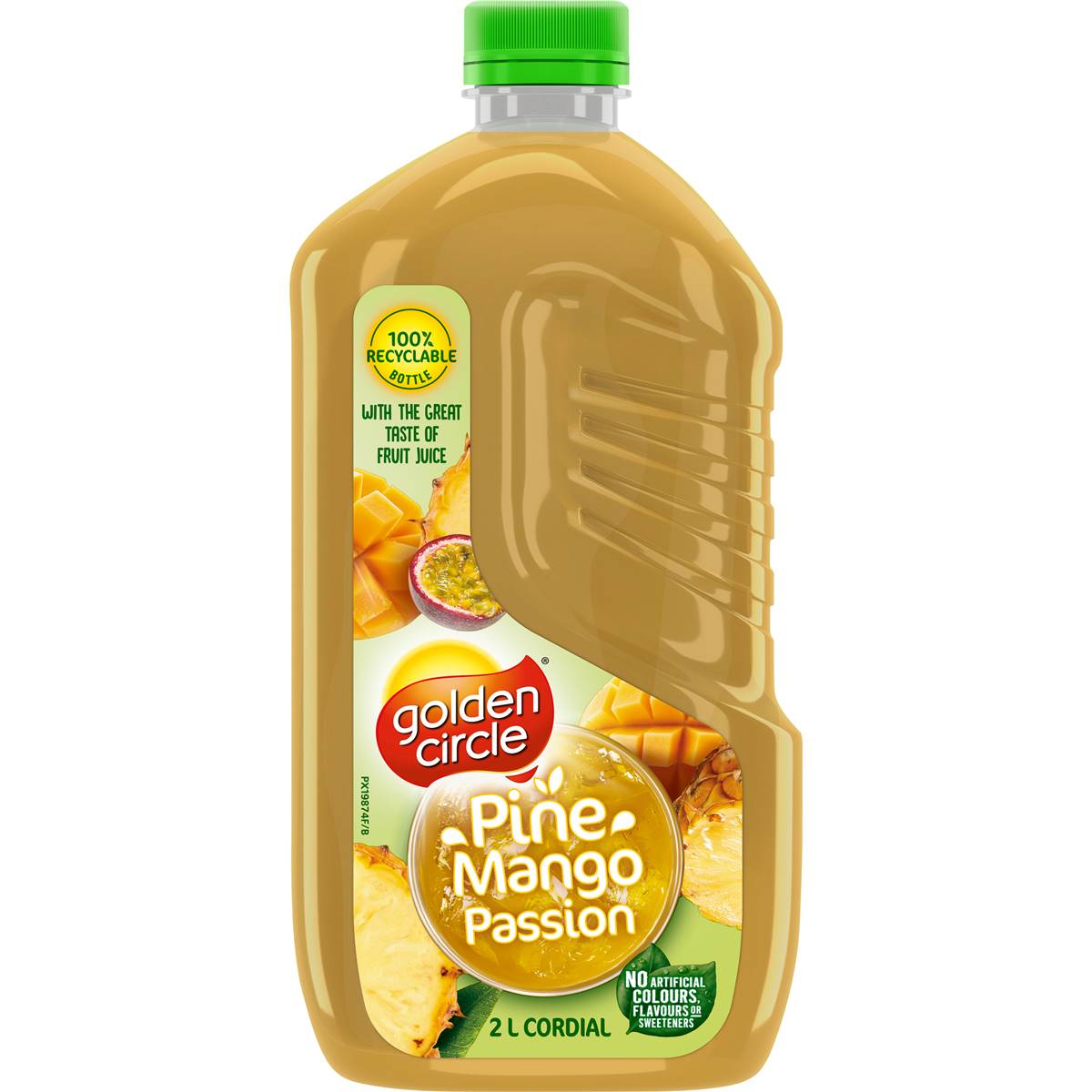 More mangoes?! Yuck! While I actually enjoy pineapple and passionfruit flavours, this can't be saved by the overpowering mango taste. This is the flavour of drink you were made to begrudgingly sip at your grandma's house, and now triggers you back to memories of watching constant repeats of M*A*S*H. It's not a happy place to be.
10. Golden Circle's Apple, Peach & Lychee
Now, we're cooking! This is a decent flavour. A bit on the sweet side, but the addition of apple gives it some sour notes for contrast and I'm always a fan of lychee in anything and everything. Would I ever pick this flavour out at the supermarket? Probably not. But if it fell into my trolley, I'd probably leave it there.
9. Bickford's Lemon, Lime & Bitters
This is the ~fanciest~ cordial variety on the list, and some might question if this should be included as a classic flavour, but I say: taste it! This cordial is delicious, but it is a little expensive, so it's the kind I save for a special occasion. Saying that though, it's much tastier with fizzy water and nothing beats the lemon, lime and bitters you can get at the pub.
8. Golden Circle & Cottee's Raspberry
Raspberry is probably the first cordial flavour I ever tasted, and whenever I drink it I'm transported back to my childhood where I'm hanging at my friend's house, and being served it in a tall glass. Tbh, my mate's mum always poured it so it tasted way too weak in flavour, but now that I'm an adult, I can control how strong it tastes and with the correct cordial to water ration, this flavour is very tasty.
7. Golden Circle's Golden Pash
Pineapple? Passionfruit? Yes and yes.
6. Cottee's Pine Lime
While I didn't grow up with Pine Lime, I really wish I did! If you're a fan of a Pine-Lime Splice (and who isn't?!), then this cordial is a goddamn dream. Pineapple and lime are a killer combination, as pairing sweet with sour is an absolute party vibe on the taste buds.
5. Bickford's Lemon Juice
This entry might be controversial, but just hear me out. There's nothing better than an ice cold glass of lemon cordial, especially when it tastes like homemade lemonade. While Cottee's and Golden Circle have their own lemon varieties, nothing compares to Bickford's Lemon Juice Cordial. It's very bitter, so not for the faint-hearted but there's nothing more refreshing.
4. Cottee's & Golden Circle's Apple & Raspberry
Another absolute cordial classic! While I enjoy drinking raspberry cordial, the addition of apple to the mix takes the flavour to new heights. The apple juice reduces the sweetness down a few notches and the results are a damn good time.
3. Cottee's & Golden Circle Fruit Cup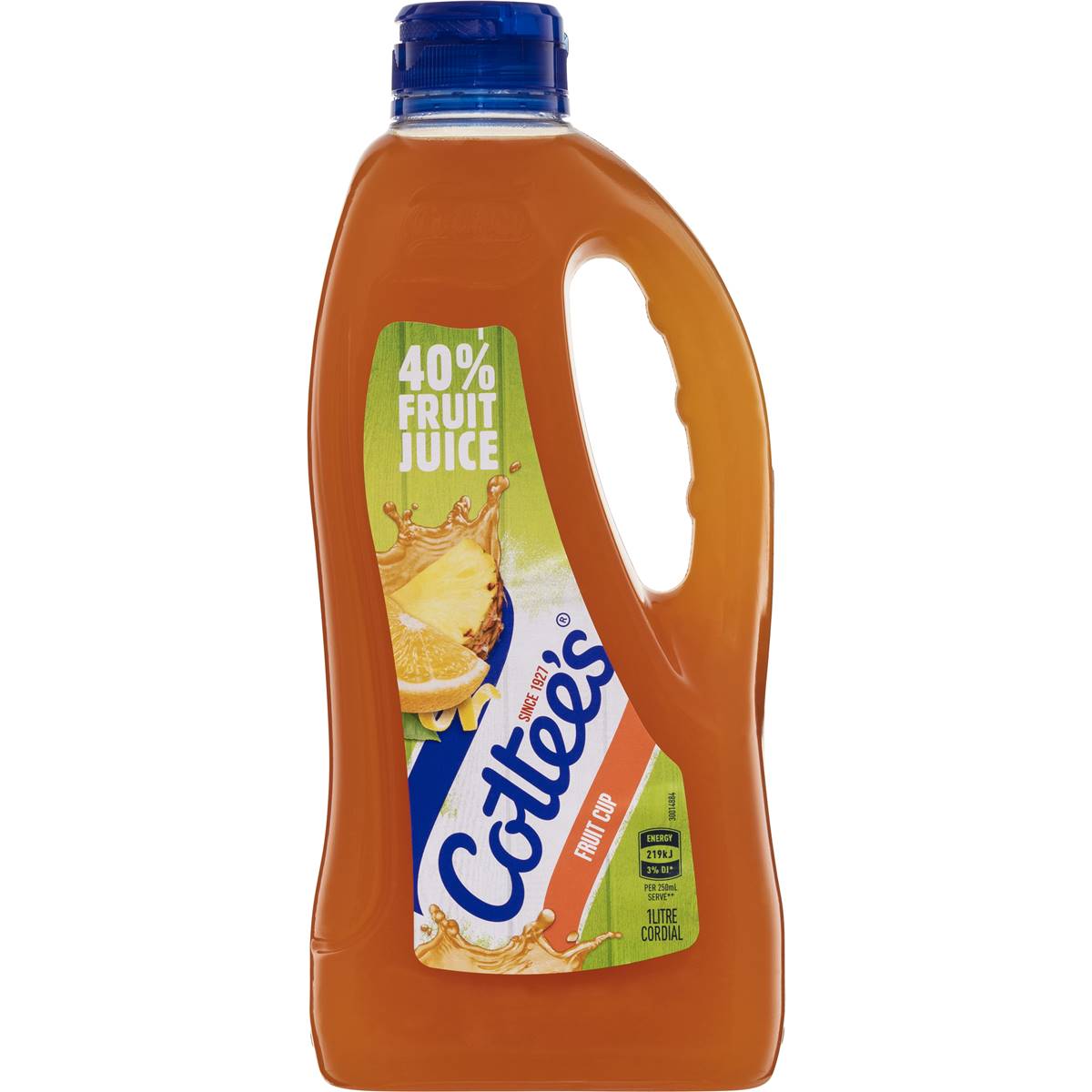 What flavour is Fruit Cup? I have no idea. I like to imagine that every different kind of fruit known to man is squeezed into every bottle. Honestly, who cares when it tastes this good.
2. Golden Circle's Strawberry Lemonade
This is one of the only strawberry-flavoured cordials available and it is a TRAVESTY, when we can all recognise that strawberries are a God-tier fruit. I get that strawberry on its own could taste overly sweet, but with the addition of lemon, this cordial variety is almost as good as it gets. Yes, almost. Which leads me to the best cordial flavour…
1. Cottee's Lime Coola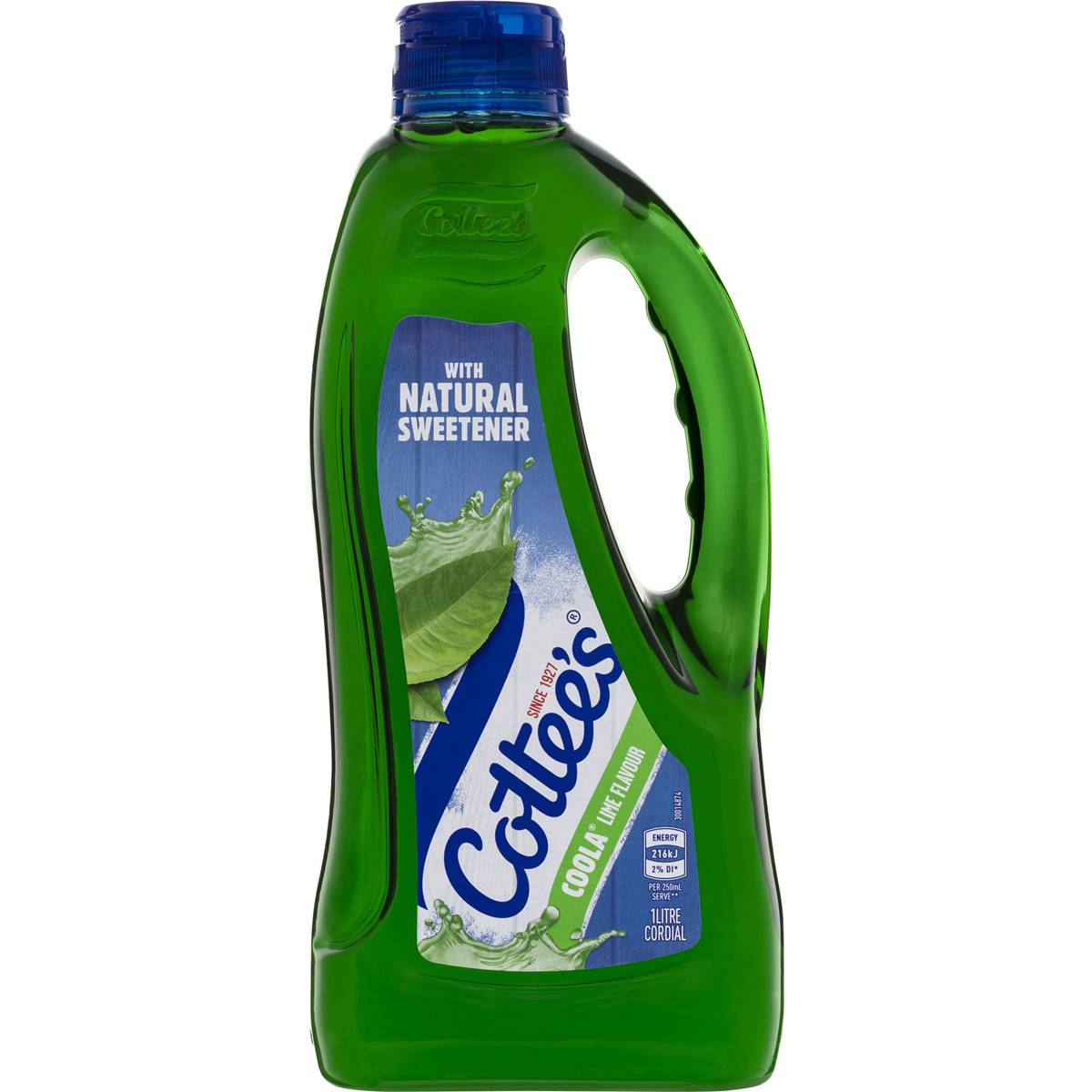 CORDIAL KING. The quencher of Aussie thirsts. The flavour that can do no wrong. This cordial basically raised Australia's youth. Lime Coola is an icon and belongs on a coin or, at the very least, should get its own public holiday.