Bust A Move With This Roundup Of Epic Movie Dance Routines To Watch And Learn
There's nothing like an on-screen dance routine to make you wanna shake it.
Every movie should have an obligatory dance number because, hot damn aren't they just the best. Over the years we have been #blessed with some iconic dance routines from films of genres far and wide. The dance scene knows no boundaries. The dance scene is always relevant. The dance scene is timeless.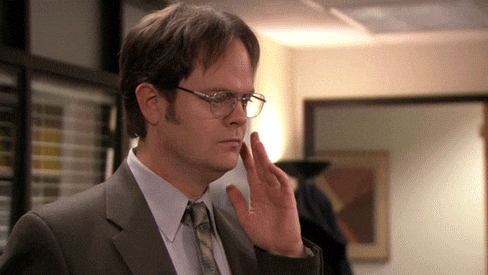 If you've ever had undeniable cravings to master iconic on-screen routines yourself then you are not alone my friend. There's nothing quite like the satisfaction of nailing the entire scene after putting in the hard yards.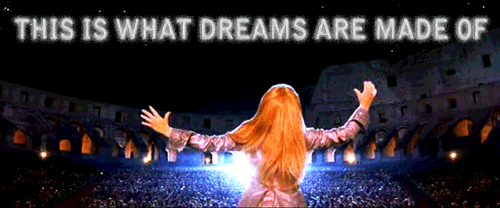 We've rounded up the most iconic movie dance routines that we've all dreamed of having in our repertoire. So it's time to get to werk.
Little Miss Sunshine: Super Freak (2006)
This is a surefire winner wherever you whip it out. Pro tip: your Super Freak jam will probs go down better if you're not a prepubescent child.
Choreographed by: Marguerite Derricks and Jennifer Hamilton
White Chicks: Crazy In Love/It's Tricky (2004)
Impromptu club dance-offs are the exact reason that you need to have some of these routines up your sleeve. Fate does not favour the unprepared.
Bring It On: Brrrr It's Cold In Here (2000)
These cheers are OG #SquadGoals x 300000. Like the Toros, we all wanted to learn the Clovers' fly af cheers and make them our own.
Once the Toros got their shit together and stopped ripping off their cheers, they actually turned it UP. This routine is more of an ambitious venture with some moves you probably shouldn't try at home.
Choreographed by: Anne Fletcher and her team.
Silver Linings Playbook: The Dance (2012)
For something more realistically achievable give the perfectly cooked SLP dance a go.
Choreographed by: Mandy Moore and Keith Kuhl
Ferris Bueller's Day Off: Twist and Shout (1986)
Best to learn some moves just in case you find yourself part of a city wide flash-mob-type parade dance party .
Choreographed by: Kenny Ortega and Wilbert Bradley
Napolean Dynamite: Canned Heat (2004)
Moves we can only aspire to.
The iconic Napolean dance was actually the work of Jon Heder himself. According to IMdB Heder credits Tina Majorino (who plays Deb) with helping him with the choreography and says some of the dance moves were "borrowed" from Michael Jackson, Backstreet Boys, John Travolta and Soul Train. A bloody masterpiece.
Step Up: The Showcase (2006)
If you haven't dreamt about being able to work a routine like the Step Up finale then you are straight up lying.
Choreographed by: Anne Fletcher, Rosero McCoy, Jamal Sims, and Zachary Woodlee
A Knight's Tale: Golden Years (2001)
Apparently it took ages to get this scene filmed because Heath Ledger kept forgetting the moves but just look at him have you ever felt more in love with another human person than when you watch Heath boogie to Bowie?
Choreographed by Stuart Hopps
High School Musical – We're All In This Together (2006)
Iconic and achievable. 'We're All In This Together' is just screaming out for you to learn it and jump on in.
Cheers to HSM for actually helping us out here with their dance-a-long vids. Now that's what I call a good time.
Choreographed by: Kenny Ortega
The Hannah Montana Movie – Hoedown Throwdown (2009)
While we are talking Disney, Miley's country western hoedown routine is something you really should know.
And luckily, with some hard work and dedication you can add this one to your repertoire.
Choreographed by: Jamal Sims
Something Borrowed – Push It (2011)
Actual footage of what happens when chicks hang out.
Moulin Rouge: El Tango De Roxanne (2001)
'Roxanne' is an intense scene and the tango is a freakin' feast for the eyes. 10/10 for this number.
Choreographed by: John O'Connell, Sheree Da Costa, and Pamela French
Mean Girls: Jingle Bell Rock (2004)
"Does it bother you that they still use your original choreography?"
Choreographed by: Donna Feore
Relatable:
She's All That: Funk Soul Brother (1999)
Classic 90's out-of-place, impromptu dance routine that we are 100% on board with. Yay prom.
Choreographed by: Adam Shankman and Anne Fletcher
Romy and Michele's High School Reunion: Time After Time (1997)
If you ever feel like you're awkwardly third wheeling with a couple just propose this dance sequence and there will surely be no more awkwardness.
Choreographed by: Smith Wordes
Suddenly 30: Thriller (2004)
Technically this routine is lifted mostly from MJ's 'Thriller' but it's a good reminder to have it under your belt in case of party flash mobs.
Choreographed by: Marguerite Derricks and Jennifer Hamilton
Magic Mike: Pony (2012)
Haha yea good luck learning this one.
Choreographed by: Alison Faulk and Teresa Espinosa
Also his 'Pony' revamp is too enjoyable to leave out so:
Honey: I Believe (2003)
The kids performing in the charity showcase is a lot of ~*feels*~ but also a lot of suspicion because these kids kinda look like professional dancers and idk I feel a bit deceived.
Fun Fact: Honey is inspired by the life of choreographer Laurieann Gibson, who was the film's choreographer and appeared in the movie Honey's rival dancer Katrina. This final number was choreographed by: Luther A. Brown, Laurieann Gibson, Monica Gomez, Kennis Marquis, and Vergi Rodriguez.
Center Stage: Cooper's Ballet (2000)
10 glorious minutes of fucking FRESH ballet. Like, this is ballet with a sex scene #postmodern. Center Stage made you wish you were a professional ballerina but bad luck if not because you probs can't really do this routine. At all.
ALSO though the 'Higher Ground' dance class routine is goals.
Both dances are choreographed by: Susan Stroman, Lisa Shriver, and Christopher Wheeldon
Pulp Fiction: Twist Contest (1994)
Iconic and reasonably achievable. Two thumbs up to Pulp Fiction.
Dirty Dancing: Time Of My Life (1987)
Baby's big moment absolutely takes the cake. I don't just want to learn the routine I want this to be my life. Wrap me up in Patrick Swayze's arms I'm done.
Choreographed by: Kenny Ortega and Miranda Garrison
Get Punkee's Bachelor Recap Alerts!