Here's Everything You Need To Know About Body Contouring
Living in 2020 can be testing in multiple ways, but trying to get your head around the latest beauty treatments that promise to make you hotter, more fit, more relaxed, or give you the skin of a baby's butt can be challenging.
Literally, there are just SO many things these days. Will float therapy cure my depression? Will a facial rid me of this blind pimple that has been haunting me for six weeks? Will practicing yoga actually help me become more zen? Will my life be infinitely better if I get eyelash extensions and a liquid nose job?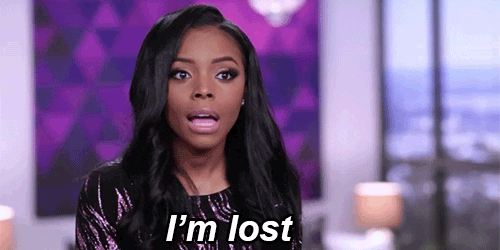 I'm the first to admit I am a Dumb Bitch when it comes to a lot of beauty and lifestyle practices, especially any that are becoming particularly trendy. I know people use the term "beat my face" about their makeup application process, but the only experience I've ever had in doing that was when I nearly accidentally punched myself in the face in a boxing class.
And while I realise contouring is a thing, I'm mainly just proud of myself that I finally bought a life-saving Fenty foundation and stopped turning up to work in a shade of CC cream that was making me take on a nice orange glow.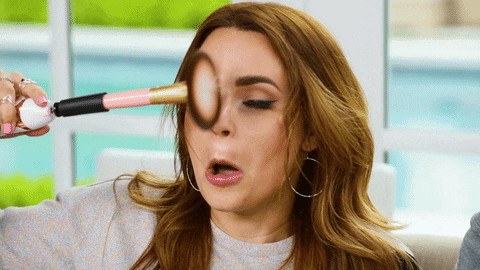 Last year the concept of 'body contouring' caught my interest. In 2019 I started finally going to the gym and as I learned to enjoy it more and noticed the positive effect exercising was having on my mental health, I felt my interests also shift into the lifestyle and wellness space. But while I may be someone who works out on a regular basis, I'm never going to achieve the toned body of a gym goddess because, well, wine and carbs.
We're living in a world where celebrities and reality stars define a certain look or beauty standard and it's exhausting. So if there was a way to get results without needing a personal trainer and a chef that whips up Kardashian-style salads, well then, call me curious.
The concept of body contouring seems like a dream: in short it's a nonsurgical procedure that's meant to sculpt your body by reducing fat and firming skin while stimulating the production of collagen. But of course, there's always a catch. You're not going to achieve results with just one session for one area. So if you're curious, read on…
We decided to talk to an expert about body contouring to get the lowdown on the facts and fiction surrounding the treatment:
Punkee chatted with Dr. Sonia Batra, co-host of The Doctors who currently runs a private practice called Batra Skincare.
---
First things first, this is what the process of body contouring involves:
"Nonsurgical body contouring relies on energy from radiofrequency and electromagnetic fields to sculpt the body by reducing fat and firming the skin," Dr. Batra explained. "Heat is produced below the skin surface to decrease the volume of fat cells and stimulate the production of collagen."
And it takes at least 6-8 treatments to get results:
"A typical treatment series is six to eight treatments performed one week apart," Dr. Batra said. "Patients start to see results after three to four treatments."
Body contouring won't necessarily mean you "lose" weight, though it can help with cellulite:
"Fat reduction is provided by the devices used and will help with the way clothes fit, but it usually is not enough to alter the scale."
But when it comes to cellulite? "Suction and the massage effect of the treatment handpiece can help drain fluids, while the heat helps decrease fat and firm the skin. This results in a smoothing effect and reduction in cellulite," Dr. Batra explained.
Just like laser hair removal, maintenance is required:
"Usually after a successful series of treatments, I recommend intermittent maintenance treatments once to twice a year. Results will last longer if a person adheres to their diet and exercise schedule. However, time will continue to pass, so the skin will gradually become more lax."
And this is how much body contouring will set you back:
"A 30-minute treatment is priced at $360. This is the average treatment time and covers an A4 treatment size," Dr. Batra said. "Drink plenty of fluids before and after to help drainage and flush out the toxins."
---
And if you want to know what it's like IRL, keep reading:
In Sydney, Venus Legacy offers body contouring and I tested out a session to see what it was all about. Obviously I cannot attest to seeing any huge results after just one session and due to a belly button piercing (I know, I'm living in 2002, shut up), I couldn't get the treatment done on my stomach. So firstly, remove all piercings before you go!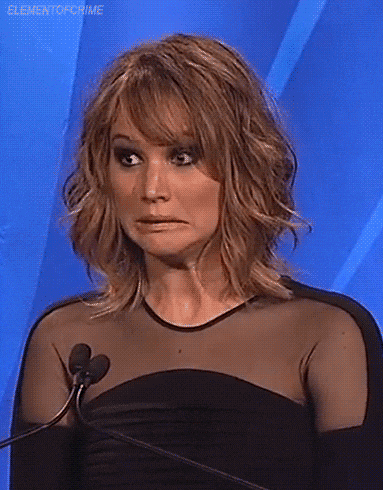 Overall it was a positive experience – almost like getting a massage. The technician rubbed a device over my back (there was some slight confusion about what to do after the stomach dilemma and while my back is the least of body worries, the procedure did target some lower back love handles) and the device would heat up to certain levels, but it was never painful or uncomfortable.
My one piece of advice if you were to undertake this experience is to be aware if you want results you're going to have to book in for numerous sessions and it's not cheap, so budget for that!
It's also important to go in with a clear idea of what areas you want targeted – think the areas that are the most stubborn to be able to tone up like the lower stomach or the tricep area of your arms, so you don't end up in a mild state of panic and confusion.