We Asked An Expert To Explain The Botox & Fillers Craze Taking Over Reality TV
If you're glued to reality TV shows, especially ones centred around dating like Married At First Sight and The Bachelor, it's now pretty standard that many of the women and men on the shows have had some cosmetic work done.
It's increasingly common to see people with fillers, botox, and breast augmentations gracing our screens, magazine covers, and all across Instagram. So of course it's perfectly natural to feel a bit curious about the work people have had done, how much certain things cost to maintain, and how often you should be doing things like Botox if you want to dabble but feel uncertain.
As someone who watches reality shows regularly, I've definitely thought more about cosmetic work in recent years than I previously had. As I approach my thirties I've often wondered if preventative Botox really IS a thing, what I'd look like with a tiny bit of lip filler, or whether I need my under eyes attended to after a stressful season of reality TV (just kidding!… unless??).
I decided to sit down with Dr. Joseph Ajaka from Cosmo Clinics in Double Bay to find out a little more about the ins and outs of cosmetic procedures.
[Disclaimer: At Punkee we're all about women and men making the choices they want for their face and body.]
On when people should start doing Botox (if they want):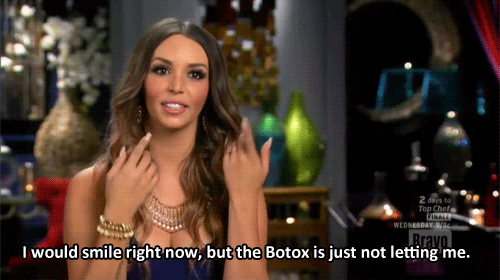 "I think starting botox in your mid-twenties isn't a bad idea," Dr. Ajaka said. "And then fillers in your late-twenties or close to 30. Of course, genetically, everyone's different, we all age differently but I think it's always better to renovate the home and do small tweaks then do a major operation when you're 50.
"And it's nothing to look unnatural, it's about – painting the house every six-12 months, just to make sure it all looks fresh, rather than having 10 different fillers or 10 different procedures. With Botox, we [Cosmo Clinics] recommend doing it only two or three times a year, and with the fillers wherever someone decides to get it we just say don't get carried away, try and keep it looking natural."
On whether he believes people can get carried away with cosmetic work:
"Absolutely people can get obsessed. It's all about balance in life. For us, it's not the look that we give, but it's not about my opinion. If people come in here wanting a certain look, it's about designing with them what they want. We encourage a natural look, but if they want bigger we'll give it to them… but we're not renowned for being the people who do the huge lips."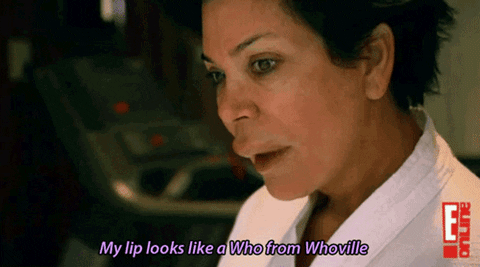 When it came to what people should know about filler and what to avoid, Dr. Ajaka had this to say:
"If you do put filler in the wrong spot it can make you look older later on. It's about putting it in the right spot and knowing more isn't necessarily better. As with most things in life, it's everything in moderation."
On facial threading becoming a more popular procedure:
"It's becoming more popular again because the threads are getting a lot better. What we use now is a lot stronger, so you get a nicer lift, for about a year and a half or two years," Dr. Ajaka explained. "Botox relaxes muscles, filler fills the area, and threading tightens the skin and lifts, so you can have all three of them for different reasons."
On non-surgical nose or chin jobs:
"Basically, it's a filler, same as your cheeks, lips etc. And we use it to make the nose look straighter and the chin look more prominent. They're very safe options, particularly in the chin," Dr Ajaka said, but he had this little warning for people looking into non-surgical nose jobs.
"With the nose, there's always a risk your skin could go a different colour or potentially fall off but overall in this experience, an injector is always a very safe option."
On the latest trends:
"The biggest trend right now is the flat waist — we've always wanted flatter tummies, but everyone wants that cinched in back look, the nice V-shape. Some people want to put fat in the bum and others don't, but getting the nice V-shape is very popular," Dr. Ajaka said. "It's the biggest trend I've noticed in the last 2-3 years. If you just want lipo and no fat removal it'd cost around $8000."
He also said this on the difference between getting liposuction vs. fat freezing procedures.
"Fat freezing is a noticeable difference, but for people after a more dramatic improvement, they'd definitely have to get lipo."
And on whether or not facials are a scam:
"Look, you can do it at home and with good skincare you don't necessarily need to have a facial. I sort of half-agree with it [being a scam]. If you brush your teeth every day you don't need to go to the dentist more often for an intensive clean. So it's like if you're practicing a really good skincare routine every day, you don't need to go get a facial."